1/12
Relaxing in tranquility
Jl. Karang Mas Sejahtera, Jimbaran, Kec. Kuta Sel., Kabupaten Badung, Bali 80364 - AYANA VILLAS BALI
Beautiful Sunset
Near Airport
Retreat Atmosphere



Free Wifi

Avg. Download Speed

56Mbps
Hotel Introduction
The Villas at AYANA Resort, BALI is a luxury accommodation, a world-class resort destination located on a 90 hectare cliff overlooking Jimbaran Bay. This is a Bali luxuary villa the villa has 78 villas equipped with International certified butler services. You can enjoy romantic candlelight dinner in the villa garden, champagne brunch served on a floating tray in the private pool, private massage in the villa room. Free shuttle service is available to access all restaurants and activity facilities in AYANA and RIMBA. Inside the resort there are various kinds of restaurants, bars, spas, fitness centers and golf putters. Please spend your time with great joy. Kura-Kura Hotel provide hotel with benefit for those who want to find hotel in Bali and help for hotel reservation including The Villas at AYANA Resort, BALI.
Most Popular Facilities
Japanese Staff

Souvenir Shop

Swimming Pool

WiFi connection

Cafe Restaurant

Kids Club

Beauty Spa

Fitness/GYM
Hotel Meister Features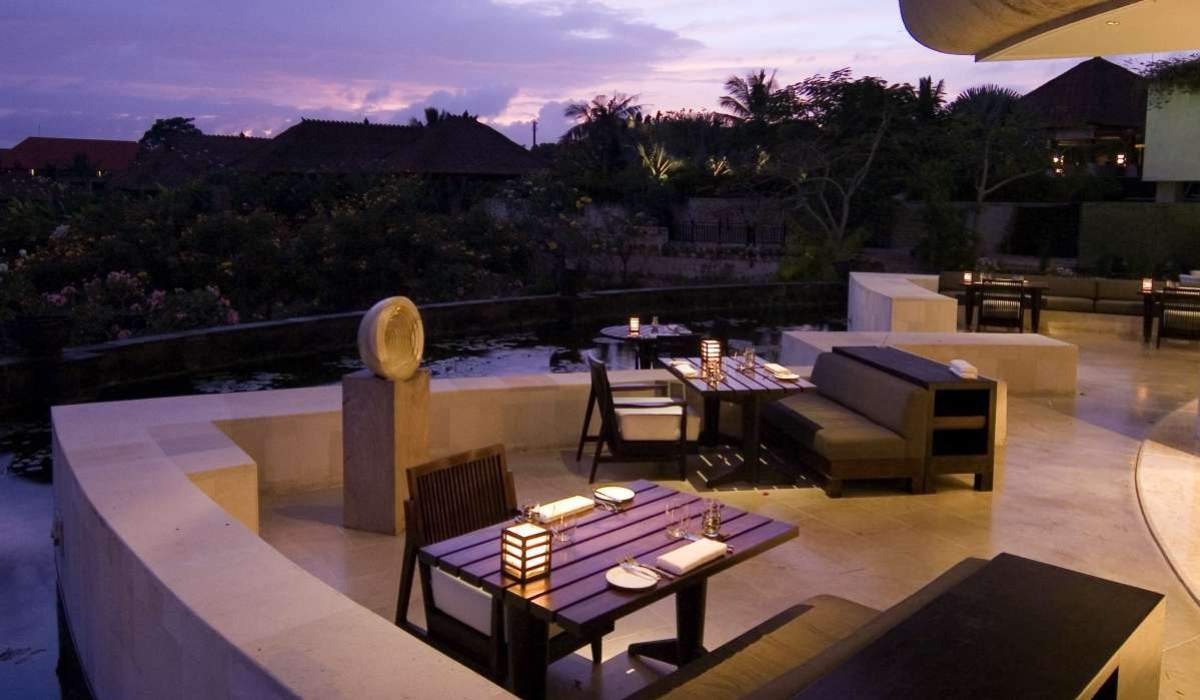 Enjoy the exclusive facilities of the villa
Villa in-house guests can enjoy the exclusive facilities of the villa. Get a 'Butler phone' upon check in for 24 hour personalized service to assist you in reserving buggy, restaurant or spa bookings. During your stay, getting one time free 30-minute traditional Balinese massage or taking part in yoga activities at sunrise is one of the advantages that you can experience. An alacarte breakfast menu is available at the Dava restaurant which has an open and comfortable terrace, or you can choose to have breakfast at any restaurants within AYANA or RIMBA.
---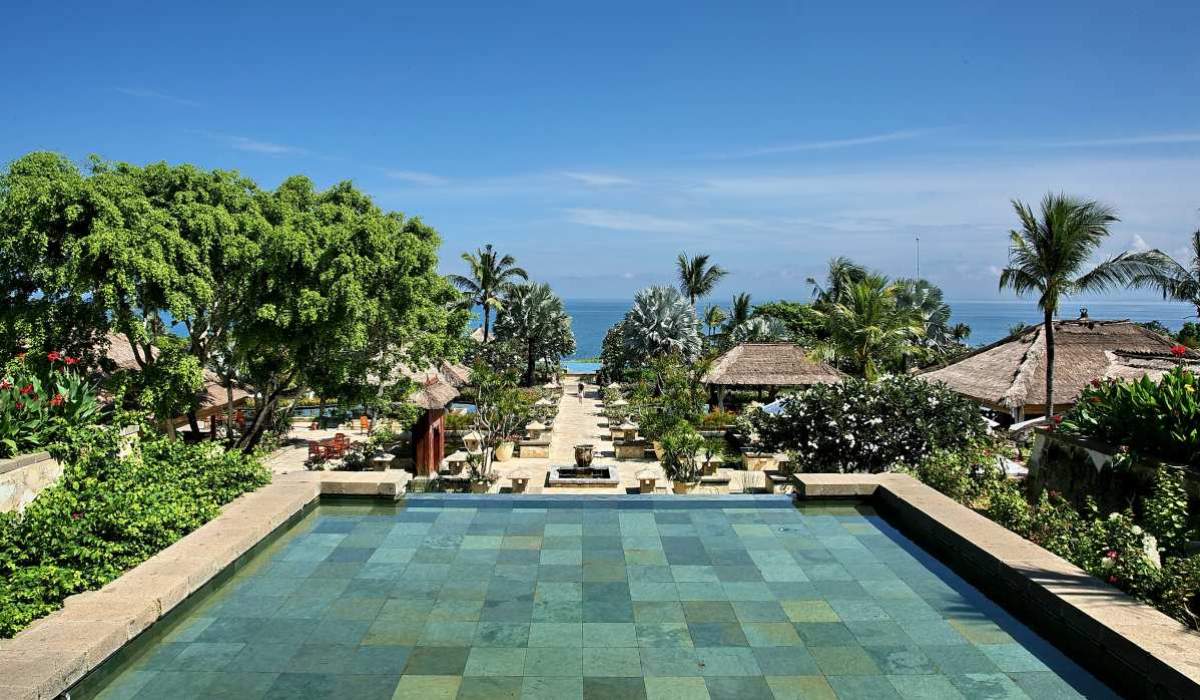 Villa Information
Hotel maps, hotel magazines, spa menus, as well as menus for each restaurant will be provided upon check-in at the hotel. The entire 1400 staffs will be happy to serve you while staying at AYANA.
---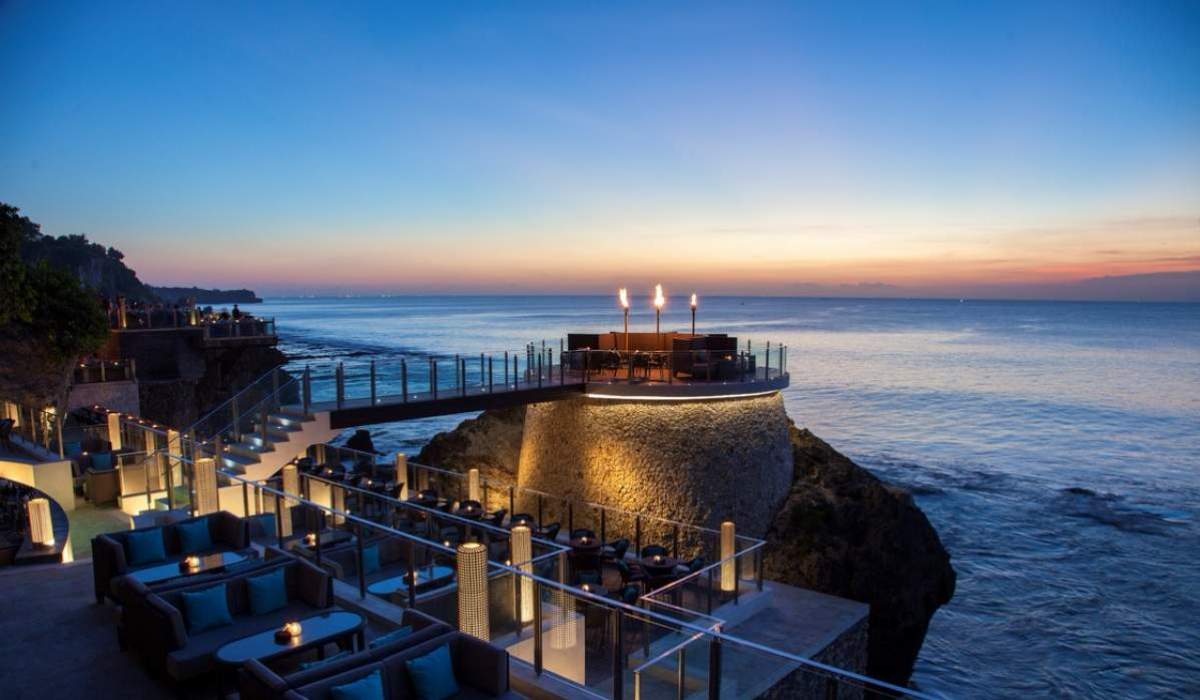 Special access to the Rock Bar at sunset
Built on natural rocks along Jimbaran sunset beach, Rock Bar has been voted by CNN as one of the best hotel bars in the world. Since the opening in August 2009 has been known as one of the most popular places in Bali for beautiful bar for sunsets and cocktails. With unrivaled views, 14 meters above the Indian Ocean, Rock Bar can be accessed using the inclinator. With the glamorous sunset atmosphere, you can listen to music from the DJ booth that is embedded on the cliff edge. From 19:00 in the restaurant area, you can enjoy medium and authentic Mediterranean cuisine with view of the stars and light from the fishing boats shining on the sea. One of the advantages for the villa guest is entitled to make a reservation at the Rock Bar to enjoy the sunset. In general, non villa guests unable to reserve a seat to enjoy the sunset, and it is difficult to get a seat unless they queue to enter early. The deck chairs at the Rock Bar are reserved exclusively for AYANA Resort and RIMBA guests. Reservations can be made simply by submitting to the butler after check in, so please enjoy your pleasant time.
ONE BEDROOM OCEAN VIEW POOL VILLA
298 ㎡
Breakfast,
Welcome drink,
Coffee / tea set,
Mineral water,
Free use of fitness center,
Turndown service ,
Butler service,
Room Reservation
Please select number of rooms from room list
AYANA VILLAS BALI - Jimbaran Offer
Restaurant Information
《 DAVA Steak&Seafood 》 Seafood Grill Steak

Enjoy steak house style dining and grilled seafood viewing sunset and the indian ocean. ※ In the morning, breakfast is served with alacarte menu for guests staying at the villa.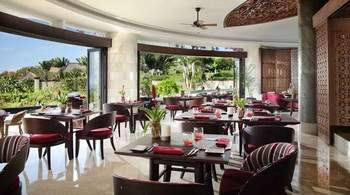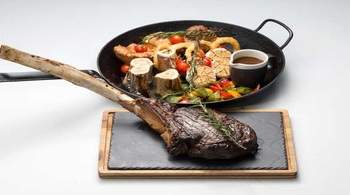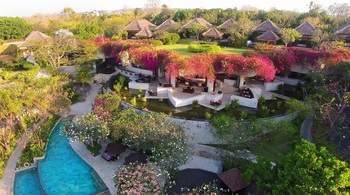 Spa Information
《 AYANA Spa 》
Offers relaxing Balinese massages and healing therapies that have been passed down from ancient times, Hot Shell Massage, AYANA Prana, Seven Chakra Dhara and Lava Stone Reflexology, as well as other spa treatment options. You can do therapy at Aquatonic pool, the largest thalassotherapy in Bali to relieve stress and relax, relieve muscle pain, relieve symptoms of eczema, psoriasis, back and muscle pain, tension and stress build muscle, reduce cellulite, increase metabolism and cardiovascular function, strengthen immune system and lymph removal to repair muscles, improve sleep and relaxation, detoxify and nourish the skin to aid in anti-aging therapy.