1/11
『Breeze』 Seminyak Beachfront Restaurant
Jl. Laksmana, Seminyak, Kuta, Kabupaten Badung, Bali 80361, Indonesia - The Samaya Seminyak Bali
Well-established restaurant
Beautiful Sunset
Near Shopping Place
Retreat Atmosphere



Free Wifi

Avg. Download Speed

75Mbps
Hotel Introduction
The Samaya Seminyak is located on the beachfront of Seminyak area and the center of Balinese lifestyle. Private pool villas offering you the perfect relaxing time. The Samaya has won awards as the best Honeymoon Resort and Beachfront Resort. Each villa has a private swimming pool, an outdoor Gazebo as well as a beachfront area so you can be entertained by the sea. King Size bed, spacious bathroom, fragrant toiletries will provide you a perfect stay. Kura-Kura Hotel provide hotel with benefit for those who want to find Bali luxuary villa and help for Bali villa booking including The Samaya Seminyak.

Most Popular Facilities
Japanese Staff

Souvenir Shop

Swimming Pool

WiFi connection

Cafe Restaurant

Fitness/GYM

Beauty Spa
Hotel Meister Features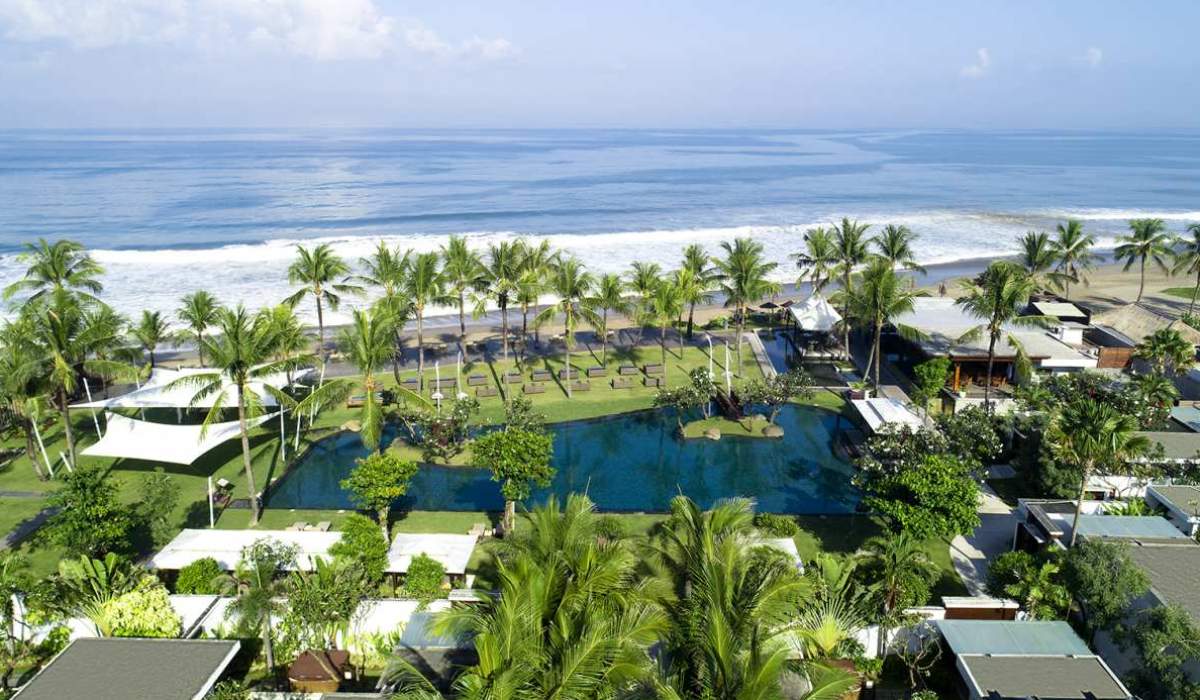 Great Location
Despite being on the beachfront, The samaya Seminyak is in the best location to enjoy shopping and dining. Direct access to the beach to enjoy the beautiful sunset and you can shop and dine along the Seminyak area within walking distance.
---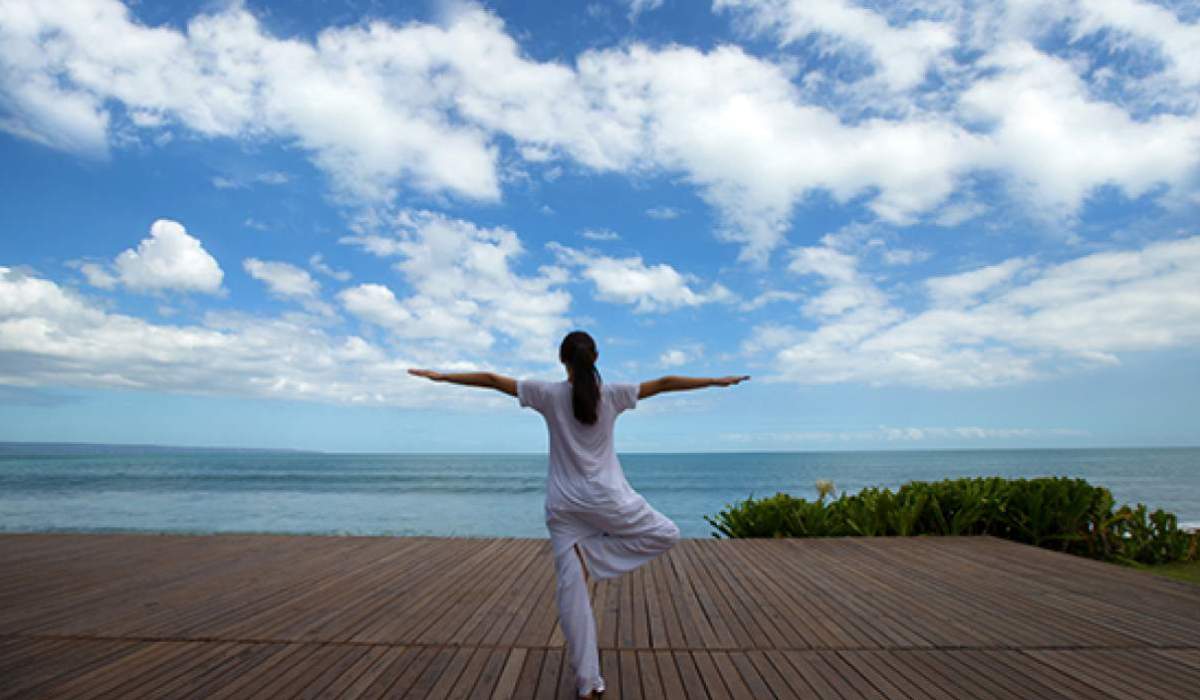 Sunrise Yoga
You can join Yoga class in the morning at 07:30 for 1 hour. Enjoy Yoga while feeling the sea breeze in the morning outdoors under the Palm trees. Your mind and body will be refreshed when you hear the sound of the waves
---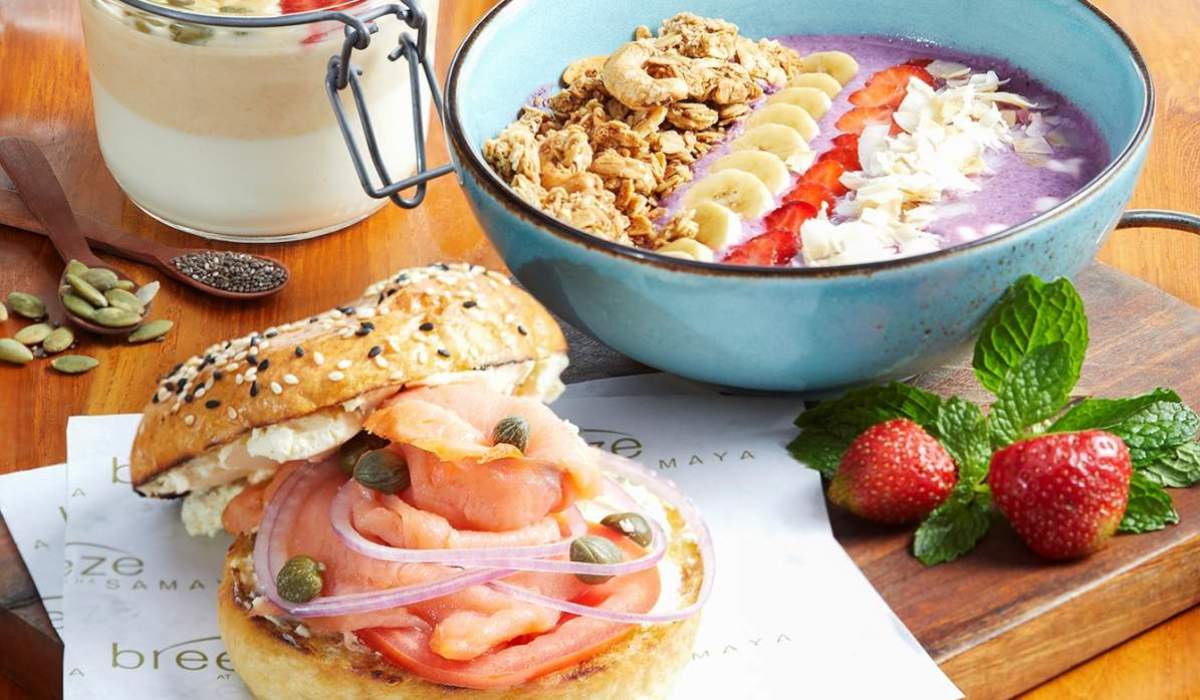 Enjoy All-day Breakfast Anywhere You Like
During your stay, you are free to enjoy all-day breakfast. There is no time limit for Breakfast even when it is late in the afternoon. Breakfast can be served at the Breeze or Brasseire or even inside the Villa. Breakfast box is available when you want to travel.
Room Reservation
Please select number of rooms from room list
The Samaya Seminyak Bali - Seminyak Offer
Restaurant Information
《Breeze》 International Cuisine
Breeze Restaurant faces directly to the beach for guests to fully enjoy the sea breeze while having breakfast. Breakfast can be served in the afternoon when you wake up late. Enjoy a magnificent view when you dine in the afternoon or evening. Breeze Restaurant serves international cuisine, Asian cuisine and Indonesian cuisine.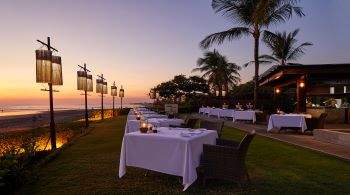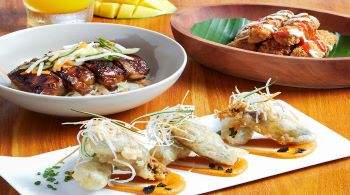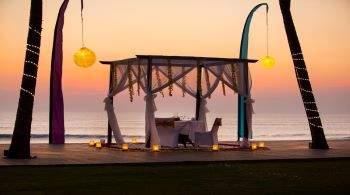 《Brasserie》 Light Meal at the Royal Courtyard Area

The Brasserie serves breakfast, lunch, afternoon tea and dinner. It offers a light menu that is perfec while relaxing.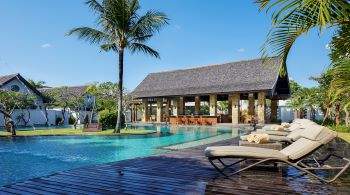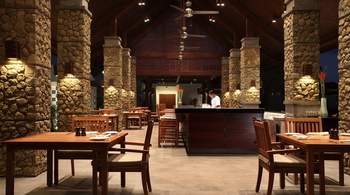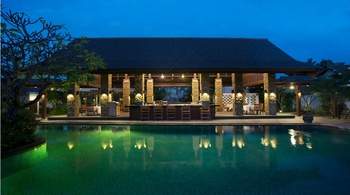 Spa Information
《 Spa at The Samaya 》
Spa at The Samaya has spacious treatment rooms consisting of 4 treatment rooms for couples and 2 treatment rooms overlooking the beach. Massage treatments can also be done in the villa room upon request. The beauty salon offers hair and nail treatment. Spa at The Samaya offers a variety of treatment menus with the most popular treatments are Shirodara, Facial, and Head massage. Spa opening hours are 9:00 to 21:00.