1/11
"Dewata Lounge" with spectacular views of the Ayung Valley
Kedewatan, Kecamatan Ubud, Kabupaten Gianyar, Bali 80571 - The Royal Pita Maha
Hotel Meister Recommend
Well-established restaurant
Retreat Atmosphere



Free Wifi

Avg. Download Speed

30Mbps
Hotel Introduction
The Royal Pita Maha is an elegant Balinese villa set on 18 hectares of land along the Ayung River in Ubud. This a Bali luxuary villa the villa with the lobby features the traditional Balinese decorations and unique interiors overlooking the Rainforest presents the guests with an elegant atmosphere. Guests will be able to forget the hustle and bustle of the city by spending time at The Royal Pitamaha surrounded by Green Valley. Kura-Kura Hotel provide hotel with benefit for those who want to find hotel in Bali and help for Bali villa booking including The Royal Pita Maha.
Most Popular Facilities
Souvenir Shop

Swimming Pool

WiFi connection

Beauty Spa

Fitness/GYM

Cafe Restaurant
Hotel Meister Features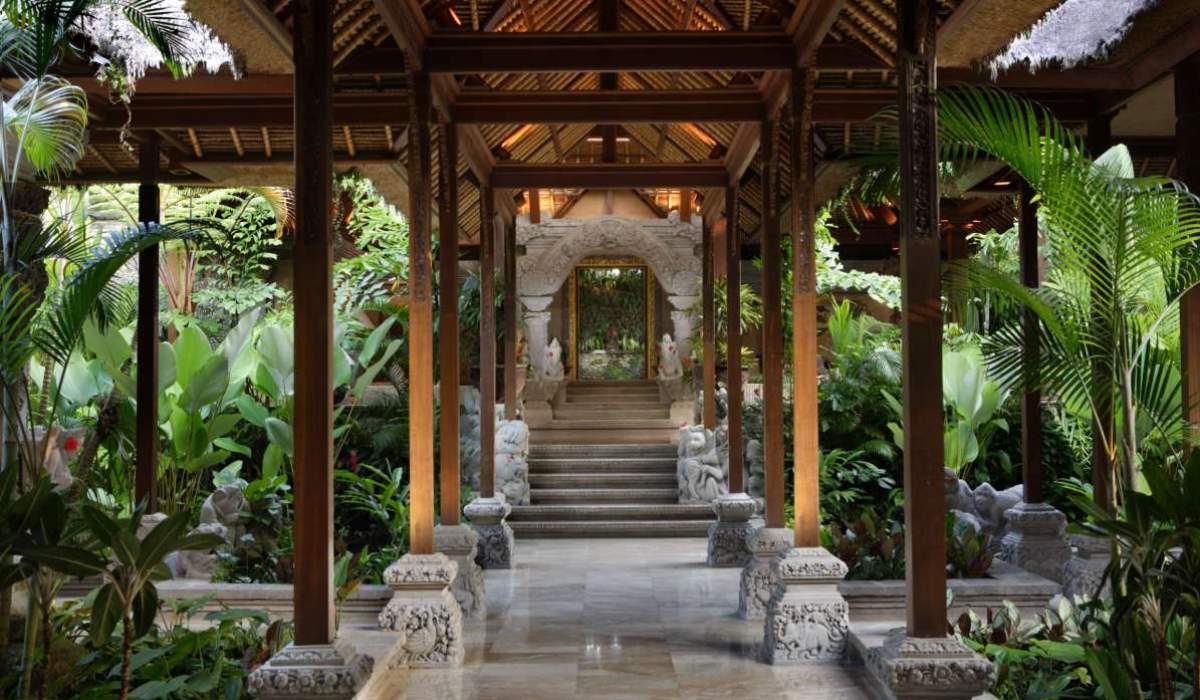 Ubud Royal Resort
The Royal Pitamaha is part of the Pita Maha Groups, owned by the Ubud Royal family. All resorts have a traditional Balinese nuance that makes you feel like you are in a palace.
---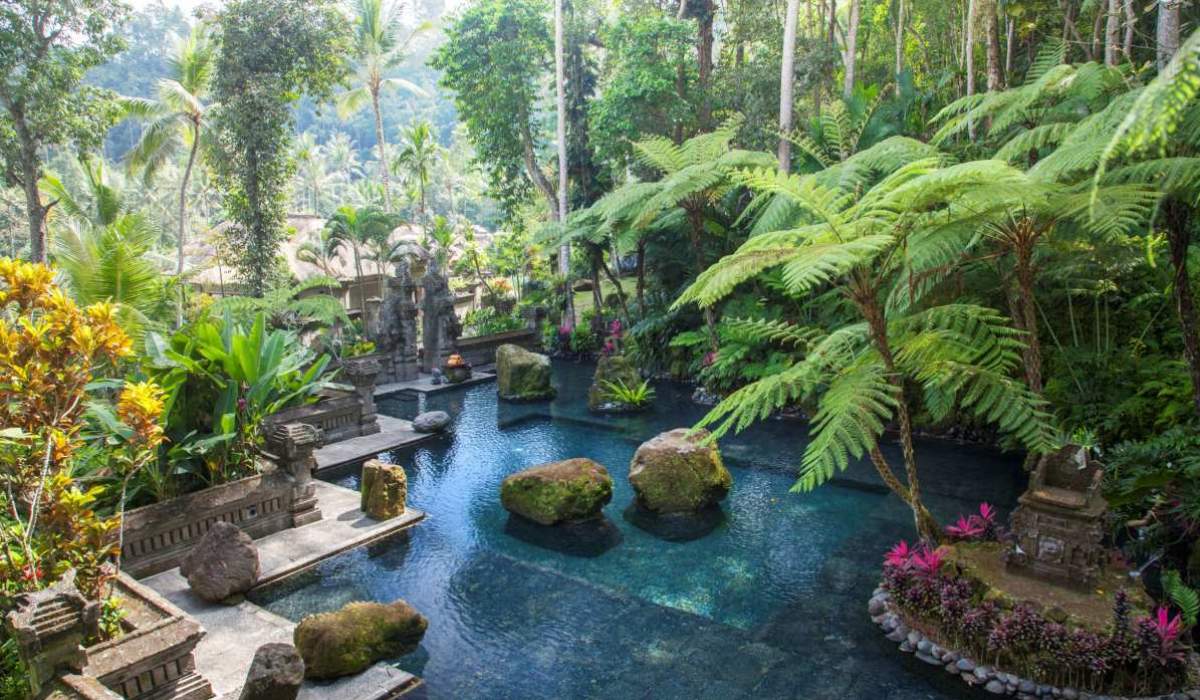 3 Different Types of Swimming Pools
The main swimming pool is located near the lobby. The Holy Spring Pool and The Royal Lagoon Pool which all have a length of 75 meters. Holy Spring Pool is the most unique and sacred swimming pool as it has a legend from the goddess.
---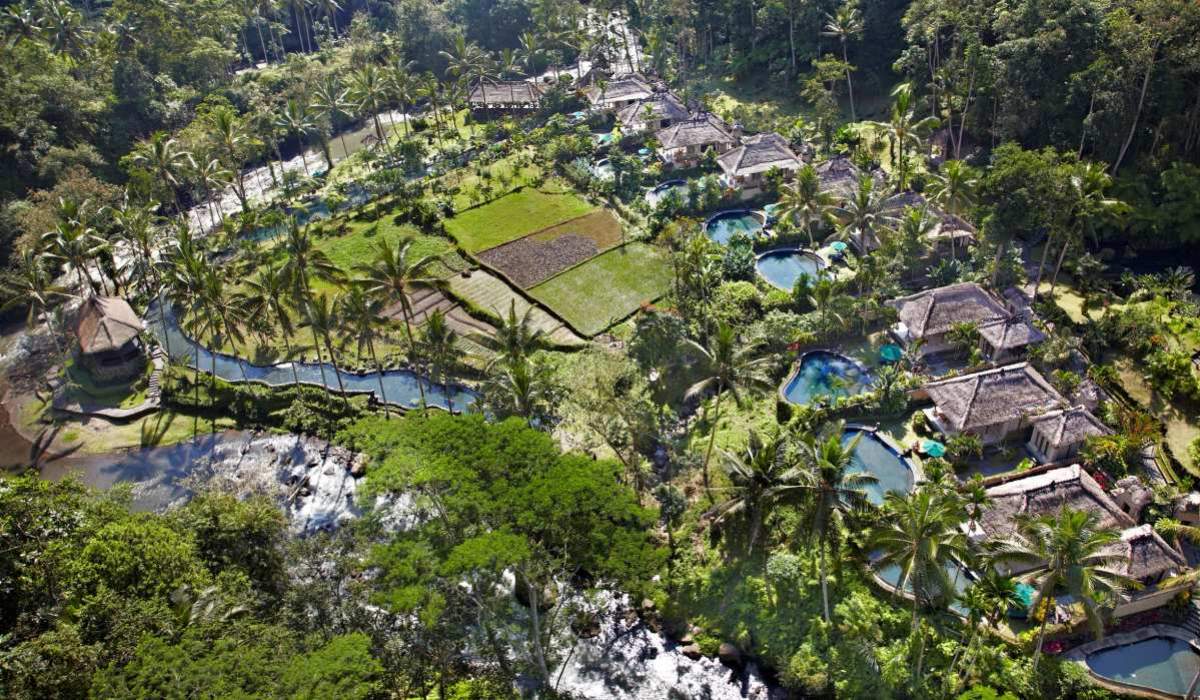 Royal Luxury Resort
All Villas at The Royal Pitamaha have a large private pool with views of the Ayung River and the Ayung River Valley. The rooms feature the art of Balinese ambiance with more than 300 m² in size.
Room Reservation
Please select number of rooms from room list
The Royal Pita Maha - Ubud Offer
Restaurant Information
《 Dewata Lounge 》 International Cuisine
Dewata Lounge offers stunning views of the Ayung River Valley. In this restaurant you can enjoy afternoon tea and cocktails with a very beautiful view.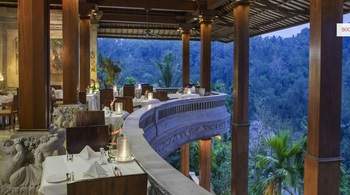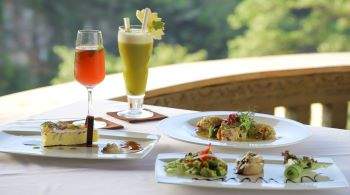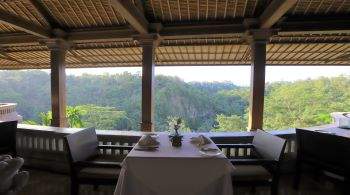 《 Ayung Valley Restaurant 》 International Cuisine

In this restaurant you can enjoy meal with an open natural view. Offers wide variety of dishes by the professional chefs. You can enjoy International Buffet breakfast, lunch, and Afternoon Tea. For dinner you can enjoy Asian cuisine.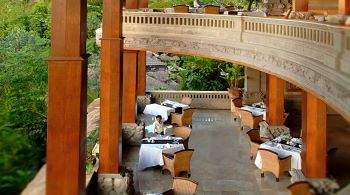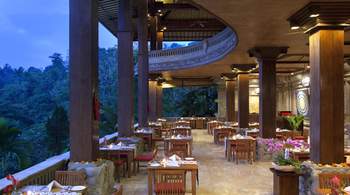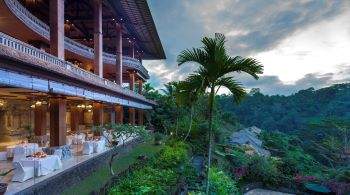 《 Ayung Garden Restaurant 》 Healthy Food

A Balinese style outdoor restaurant on the banks of the Ayung River that will invite you to enjoy the luxury of nature. Ayung Garden Restaurant serves "healthy food" using vegetables and organic ingredients from the existing farms in the Resort. Open for Breakfast and Lunch.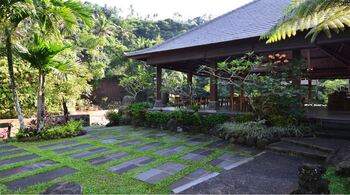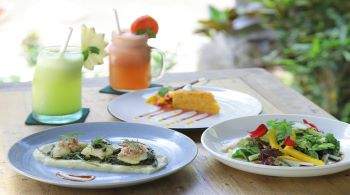 《 Teracce Bali Restaurant 》※Event venue, Group Restaurant
Available for group Lunch, Dinner, and afternoon tea.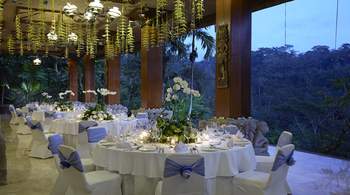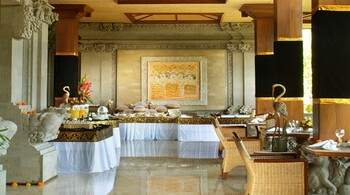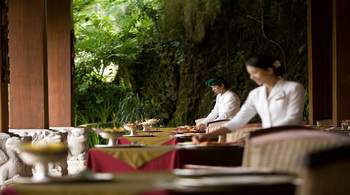 Spa Information
《 Royal Kirana Spa 》
Royal Kirana Spa is located in the beautiful Ayung River Valley of Ubud and has private villa treatments. A tired body and mind will be reborn and get new energy from the treatments while enjoying a very beautiful view.