1/12
Lobby The reception area
Jalan Raya Nusa Dua Selatan Lot Iii, Jl. Nusa Dua, Sawangan, Bali, 80363 - The Ritz Carlton Bali
Hotel Meister Recommend
Retreat Atmosphere
Near Beach



Free Wifi

Avg. Download Speed

14Mbps
Hotel Introduction
Located in Sawangan, Nusa Dua area, southern Bali. About 30 minutes drive from Bali Ngurah Rai International Airport. Located on a quiet and picturesque beachfront, the clifftop lobby offers spectacular views of the resort and the Indian Ocean. The Ritz-Carlton Bali is a famous hotel in Bali offers 313 spacious suites and beautiful Bali luxuary villa. We also have 6 stylish restaurants, a spa inspired by the ocean, a beautiful beachside chapel, the Ritz's fun kids activities, WiFi connectivity, and variety of other meeting and event facilities. Ritz Carlton's exquisite hospitality creates luxurious and memorable moments. Situated on a 12.7 hectare cliff-top beach, the grounds are surrounded by tropical trees and flowers, overlooking pristine white beaches and the beautiful blue Indian Ocean. Kura-Kura Hotel provide hotel with benefit for those who want to find hotels in Nusa Dua area and help for hotel reservation including The Ritz-Carlton Bali.


Most Popular Facilities
Japanese Staff

Souvenir Shop

Swimming Pool

WiFi connection

Kids Club

Cafe Restaurant

Fitness/GYM

Beauty Spa
Hotel Meister Features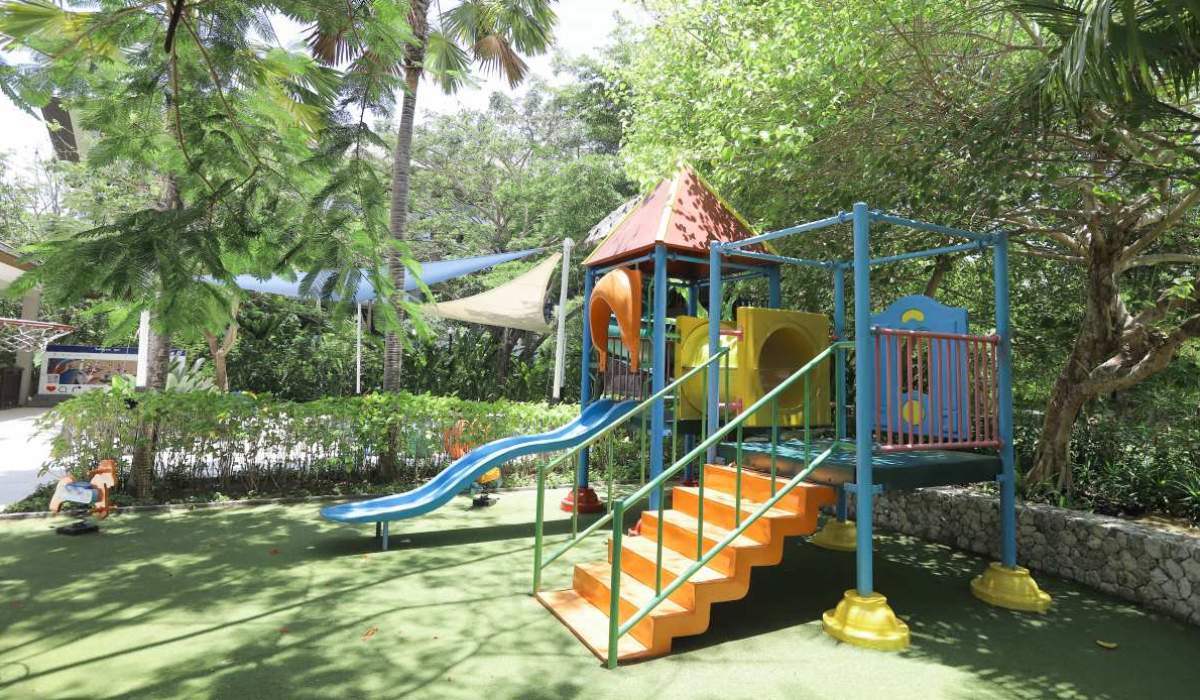 Ritz Kids.
"Ritz Kids" kids cllub is available free of charge for hotel guests.
Children 4 to 11 years old can enjoy this facility, located in a separate building. With variety of facilities including a waterslide, swimming pool, nap room and DVD viewing room, there are many more activities for the kids.
---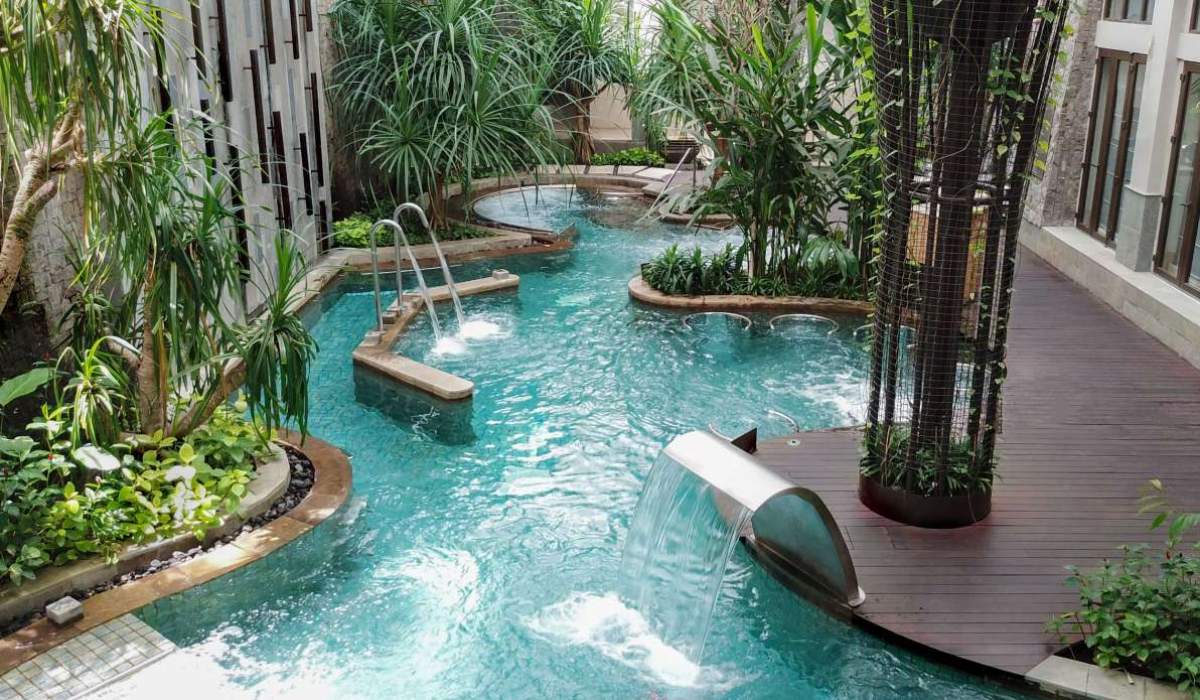 Hydro Vital Pool
Hydro Vital Pool is a facility inside the spa with additional charges. The water pressure helps stretch the body to create a comfortable relaxing effect. In addition to the shower rooms, the changing rooms in the spa facilities are equipped with saunas and baths, which can be used before and after the Hydro Vital Pool.
---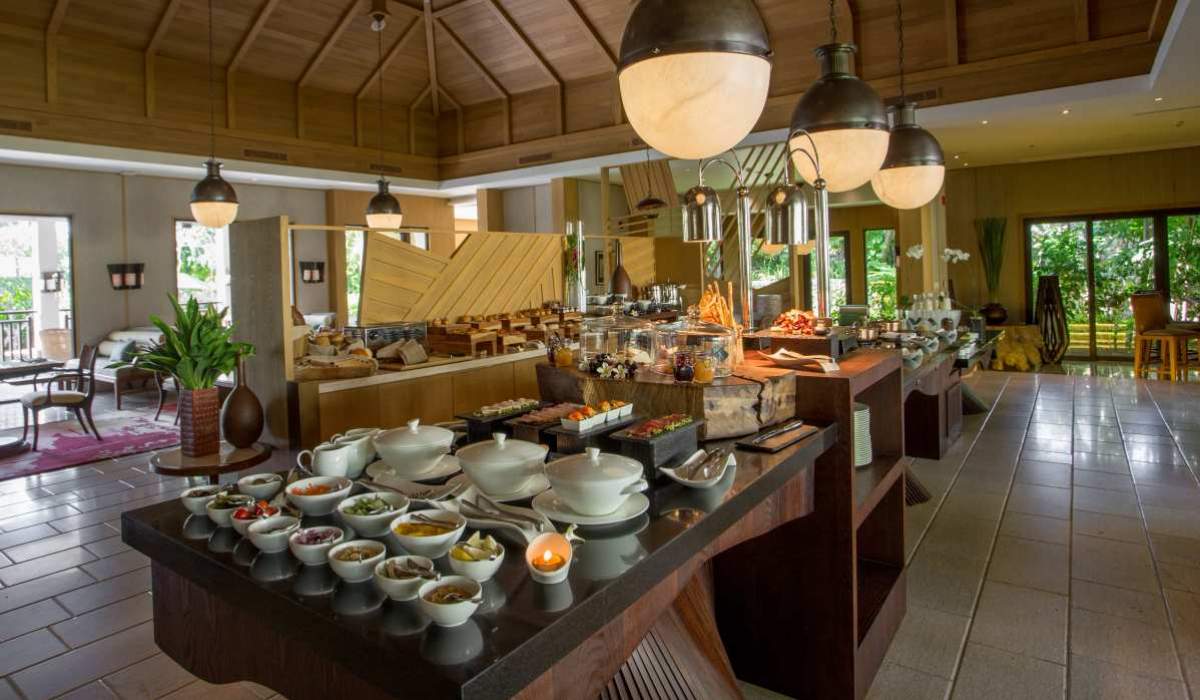 Ritz-Carlton Club Lounge (Payable)
The club's special staff will be attentive to your various requests. The Ritz-Carlton Club Lounge is a luxurious and sophisticated lounge where you can enjoy delicious food and drinks throughout the day, including an air-conditioned enclosed space and an exclusive and comfortable club terrace section. Opening Hours: 07: 00-22: 00, Breakfast, 07: 00-11: 00, Light Lunch: 12: 00-14: 00, Afternoon tea: 14: 30-16: 30, Light dinner and cocktail: 17: 00-20: 00, Supper: 20: 00-22: 00.
Room Reservation
Please select number of rooms from room list
The Ritz Carlton Bali - Nusa Dua Offer
Restaurant Information
《BEJANA》 Indonesian cuisine
The name Bejana, which is a container used in Indonesian cuisine, offers classic Indonesian dishes. You can enjoy vegetarian dishes and meat dishes such as the famous Indonesian beef curry. The proud royal dish in Indonesia, Risjtafel is a gem dish where you can enjoy a variety of menus with plain white rice and local condiments. The spacious and elegant dining area offers a fabulous terrace with stunning views of the resort and sea. Opening hours 18:00-23:00 (Closed every Monday).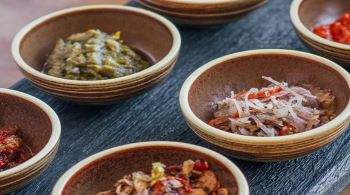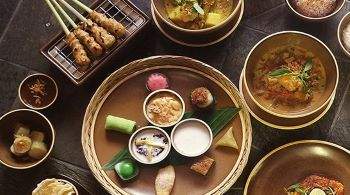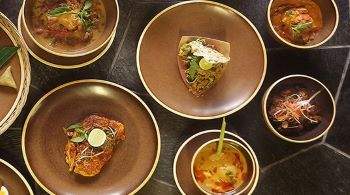 《THE BEACH GRILL》 Seafood and Grill Cuisine
The Beach Grill is styled with sofa-style seating along the lush grass pavement adjoining the beach. It offers a bright airy open design and beautiful views. We offer number of menus that satisfy your appetite such as steaks, grilled fish and prawns. Opening Hours 12:00 - 23:00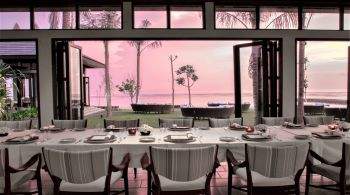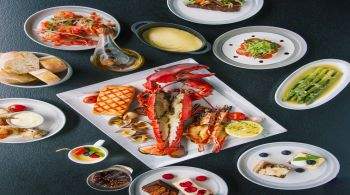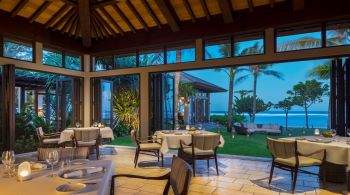 《SENSES 》 International Buffet Breakfast
Breakfast is available at Senses, where you can enjoy variety and enjoyable buffet breakfast with international dishes. Enjoy Western food, Chinese food, Japanese food, Indonesian food, egg station, healthy menu, kids corner and more. Indoor and outdoor seating available. Modern design creates a natural space by blending many natural wood materials. Opening Hours 6: 30-11: 00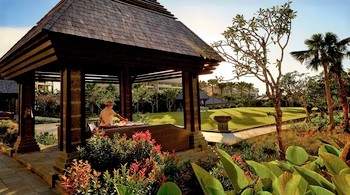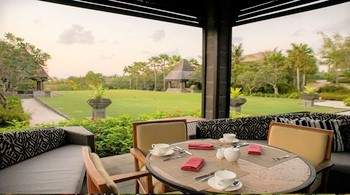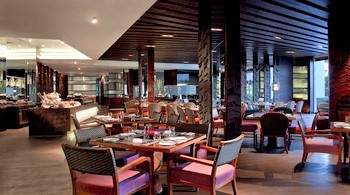 Spa Information
《SPA RITZ-CARLTON 》
Surrounded by lush green Balinese gardens, The Ritz-Carlton Bali spa is a relaxing place based on the healing power of the ocean. You can enjoy not only comfortable treatments but also refreshing feelings beyond your imagination. Sauna for men and women, bathroom and relaxation, Balinese swimming pool are available. Spa facilities include a gym, yoga studio and beauty salon. Opening hours 9: 00-22: 00