1/11
Sunbathing area with unique Balinese umbrellas
Seminyak Beach, Jl. Kayu Aya, Seminyak, Kuta, Bali, 80361 - The Oberoi Beach Resort Bali
Enjoy with small children



Free Wifi

Avg. Download Speed

62Mbps
Hotel Introduction
The Oberoi Bali is a beautiful resort with a beautiful tropical garden of 15 hectares and a swimming pool by the beach. This is a Bali luxuary villa the villa with a features 14 villas with large courtyards and high walls, complete with a pavilion for outdoor dining. Air-conditioned bedrooms and en suite bathrooms. Most of the villas have a private pool. The 60 lanai rooms have open dining terraces and luxurious air-conditioned bathrooms with round bathtubs, also the Kura Kura restaurant provides mouth-watering Asian dishes and the frangipani cafe is the perfect place for an open air dining. Traditional Balinese performances are performed at the amphitheater. In the middle of a hot sunny day, you can enjoy a cold cocktail or wine at the wooden bar. Here you can also see a clear view of the sky changes from evening to night. The Oberoi Bali has a spa, gym and tennis court. Enjoy time and hospitality with the best smiles and quality service from hotel staffs in traditional Balinese costumes. Kura Hotel provide hotel with benefit for those who want to find hotel in Bali and help for Bali villa booking including The Oberoi Bali.
Most Popular Facilities
Souvenir Shop

Swimming Pool

WiFi connection

Cafe Restaurant

Beauty Spa

Fitness/GYM
Hotel Meister Features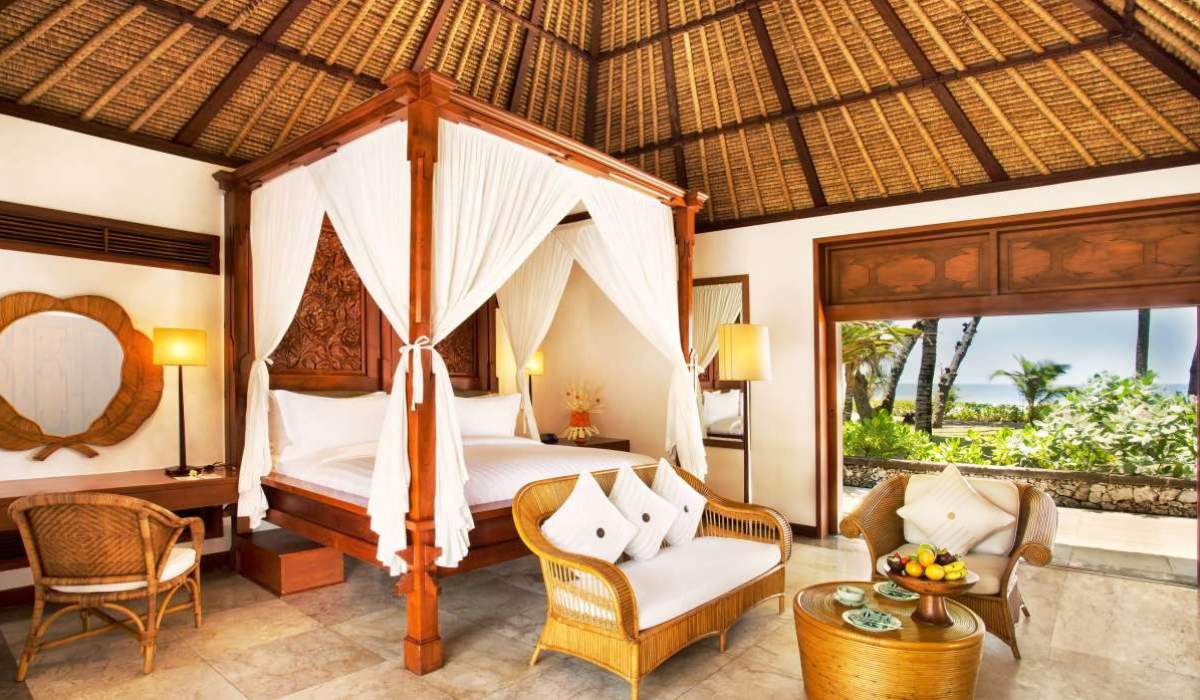 Balinese Style Resort
Resort on the island of Bali with Balinese style in the Seminyak area. Coupled with nightlife filled with color, fashion and easy access to the best restaurants in Bali.
---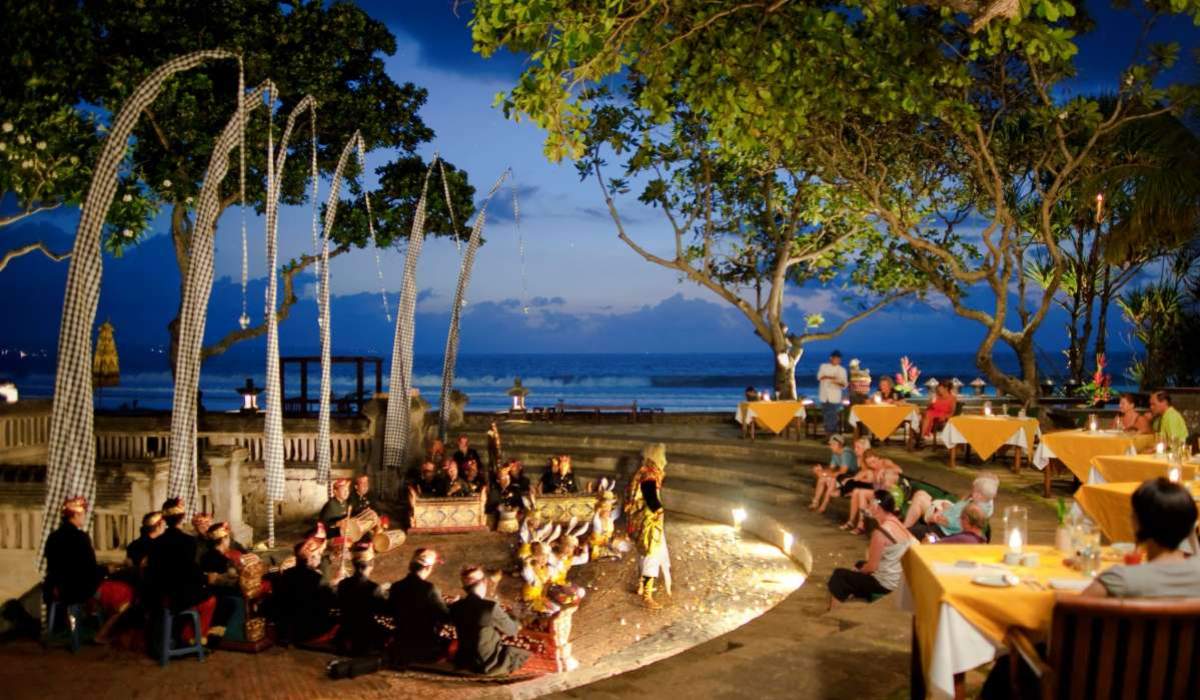 World class dining
Enjoy world class dishes from an experienced chef at the Turtle Restaurant. Traditional Balinese culture displayed at the amphitheater.
---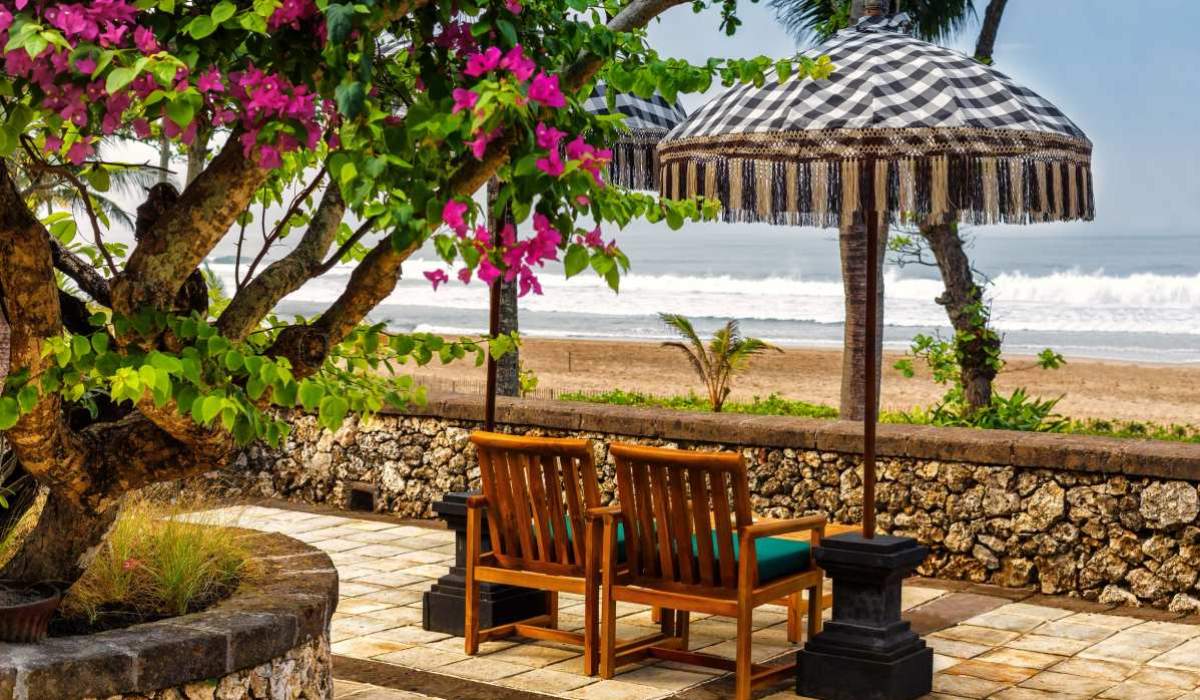 Turtle Farming
The Oberoi Bali is also responsible for protecting the turtles on the coast. From May to October, at night, female turtles come to the beach to lay their eggs. The Oberoi Bali moves eggs laid on sandy soil to the hotel grounds to protect them from predators. After 40 to 50 days, the turtles hatch. Oberoi Bali takes care of baby turtles until they can swim properly. Ten days to two weeks after hatching, we invite guests to carry out activities to release the baby turtles to the sea.
Room Reservation
Please select number of rooms from room list
The Oberoi Beach Resort Bali - Seminyak Offer
Restaurant Information
《 Kura-Kura Restaurant》  Indonesian, Asian, International cuisine.
Open air restaurant with thatched roof overlooking a beautiful lotus pond. Close to the turtle breeding place, this restaurant is called Kura Kura Restaurant in Indonesian means turtle. Decorated with Balinese charm. You can enjoy a delicious meal while listening to traditional Balinese music such as Angklung and bamboo orchestra called jegog from west Bali. Enjoy international and Asian dishes and impeccable service from the staff of The Oberoi Bali. This restaurant is for dinner only.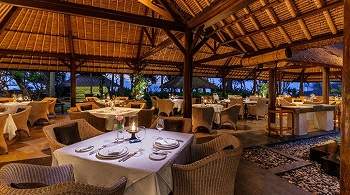 《 Kayu Bar 》 Light meals and snack, Cocktails
Enjoy fresh cold drinks in the hot sunny day and watch the clear sky changing to stars at night. Enjoy cocktails, wines, champagne made using tropical fruits grown in Bali. For any room category with Ocean view and garden view entitle to service set up table with candles while enjoying traditional entertainment. Kayu Bar open from noon to midnight.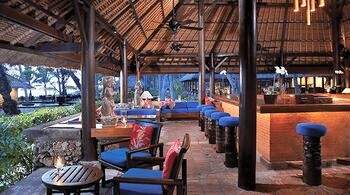 《 Frangipani Cafe 》 Indonesian, Asian and International Cuisine
While enjoying the beach view, you can dine at the frangipani cafe. Surrounded by colorful Balinese umbrellas and palm trees and other trees such as pandanus, frangipani and hibiscus flowers. It is designed for the comfort of guests in a garden cafe atmosphere by the sea. It is perfect for breakfast and casual lunch. This cafe is open for breakfast and lunch. Serves American, International and Indonesian breakfast as well as a healthy and appetizing lunch.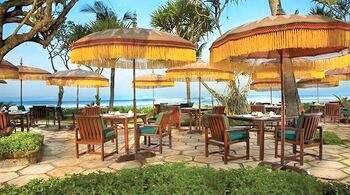 Spa Information
≪ The Oberoi Spa ≫
Private air-conditioned room overlooking the tropical garden and a beautiful lily pond with gold fish. Spa treatments that combine Balinese, Thai and Western treatments with ancient philosophy and modern science. Natural ingredients that are used to tone and refresh the body and mind. A wide variety of therapeutic treatments are offered, including body scrubs, body treatments, aromatherapy, and Ayurveda.