1/11
The combination of a shining blue swimming pool with refreshing blue sky
Jl. Raya Nusa Dua Selatan, Benoa, Kec. Kuta Sel., Kabupaten Badung, Bali 80363 - The Bale
Kura Kura Bus Stop
Retreat Atmosphere
Adult (16++)



Free Wifi

Avg. Download Speed

35Mbps
Hotel Introduction
The Bale is a hidden villa in the Nusa Dua area. A white base villa with a simple and modern design consisting of 29 luxury small villas. Each villa has a private pool, private garden, spacious bathroom, gazebo and day bed, simple yet comfortable. Since the age of visitors is limited from over 16 years old, so you can enjoy luxury quiet villas for adults and have a private atmosphere. Apart from the main swimming pool, library and restaurant, there is also a private beach club for guests at Geger Beach, which is 3 minutes driving away. 24 hour buttler service, luxurious healing spa and candlelight dinner under the stars and more is the most romantic hideaway resort to spend wonderful time with loved ones. Staff ranging from buttlers and others are ready to help you enjoying a memorable holiday. The Bale is a famous accommodation with a large number of repeaters who love the hospitality and the services. Kura-Kura Hotel provide hotel with benefit for those who want to find hotels in Nusa Dua area and help for hotel reservation including The Bale.
Most Popular Facilities
Japanese Staff

Swimming Pool

WiFi connection

Beauty Spa

Fitness/GYM

Cafe Restaurant
Hotel Meister Features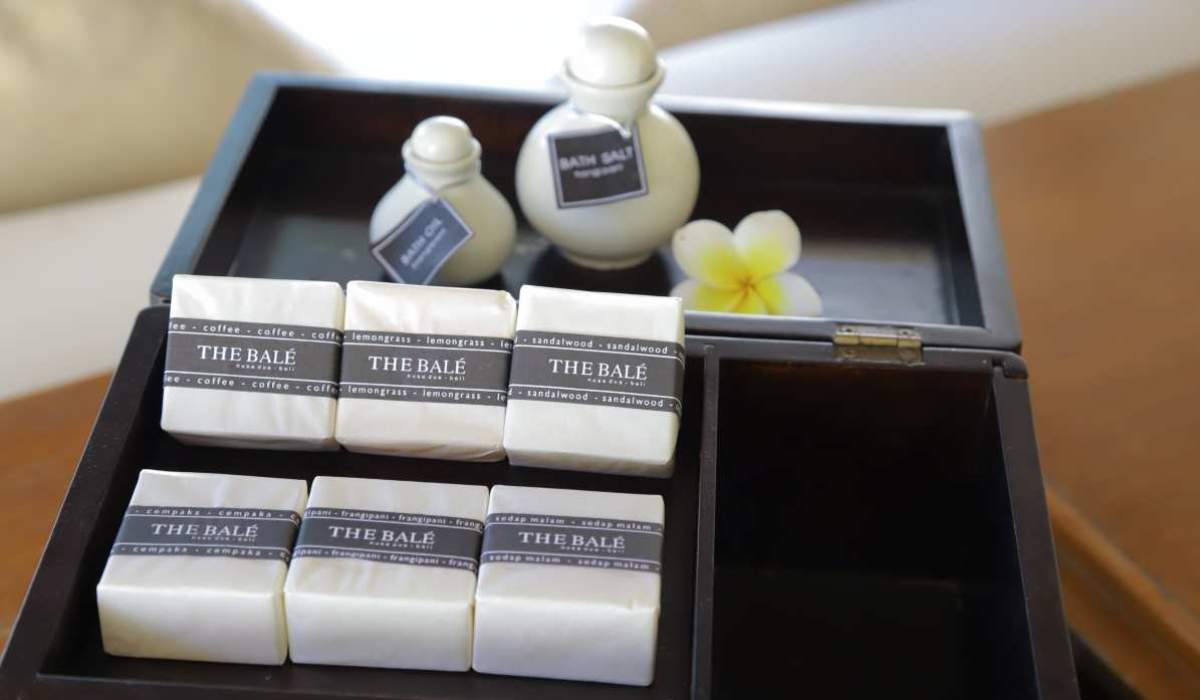 Room Amenities
Amenities wooden box contains 6 types of original handmade soaps.
You can choose from 6 types of variants, namely coffee, lemongrass, tuberose, cempaka, Frangipani, and Sandalwood to suit your mood. The small pot contains two kinds of bath oils namely lemongrass and frangipani, and bath salts make an elegant bath time.
---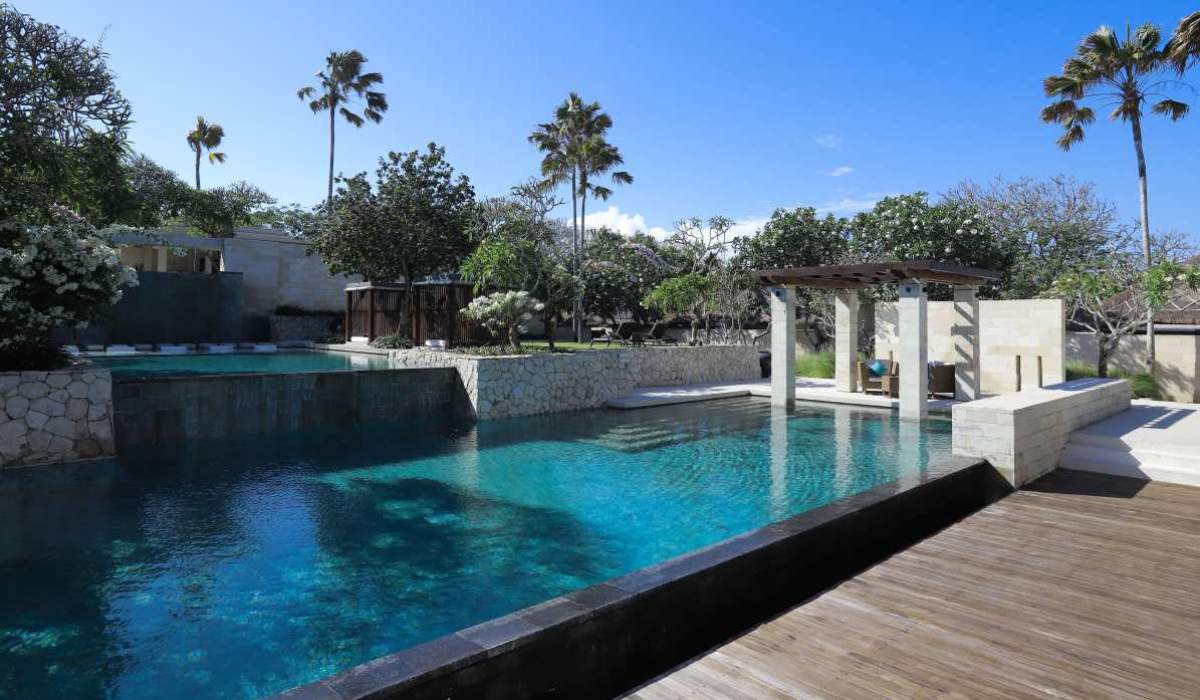 Main Swimming Pool
The two-storeys public swimming pool, the lower level is suitable for swimming and the upper level can relax while lying down and enjoying the sunshine and coolness at the same time. Shaded romantic cabanas around the pool. Depending on the villa categories, the private pool in each villa is quite large with a size of 8x4m hence the number of guests using the main pool is small and can be used exclusively! after check-out you can still use this swimming pool and before departure you can take a shower in the hospitality spa room.
---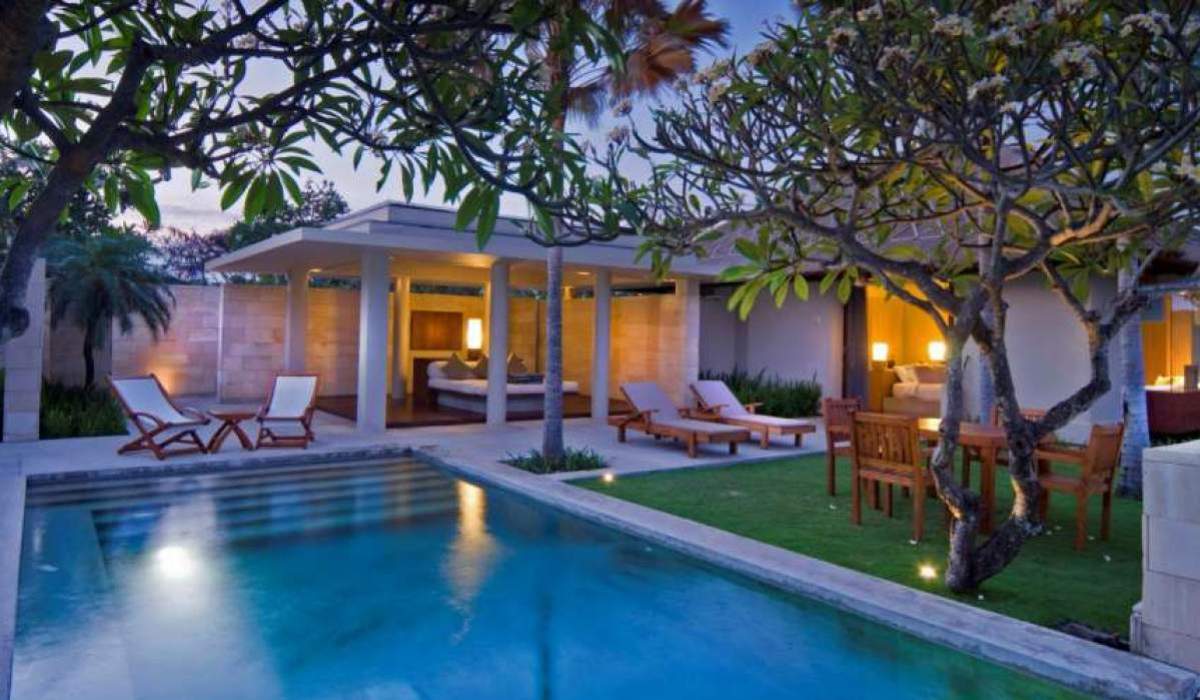 DOUBLE PAVILION
The Double 2-bedroom pavilion is specially designed to be occupied by two couples, with a larger interior space.Each couple has its own secure privacy. The garden is large, with daybeds and swimming pool.Brilliant ceilings and thatched roofs traditional" Alang alang ".
Room Reservation
Please select number of rooms from room list
The Bale - Nusa Dua Offer
Restaurant Information
《FACES RESTAURANT》 Fusion Western and Asian cuisine
You can enjoy à la carte breakfast in an elegant setting overlooking the main pool. In addition, the candlelight that sways during dinner time creates a romantic atmosphere in the open air. We consider your privacy so that you can enjoy delicious Indonesian and international cuisine with your loved ones. Enjoy our proud dishes from expert chefs.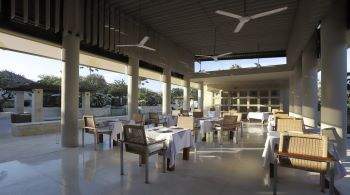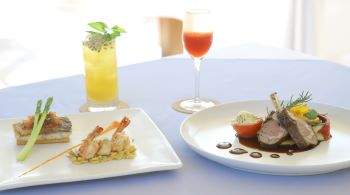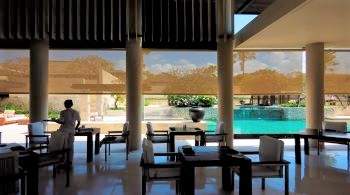 《TAPA BISTRO》 International Cuisine
TAPA is a fun and bright bistro. You can enjoy the flavors of the world tapas style. One bite-sized meals and diverse menus are not limited to one main course and a variety of flavors is reasonably offered. Acoustic shows are also held every day (19: 30-21: 30) except Fridays, and are an ideal venue for family, friends and parties. Enjoy it with a unique signature cocktail.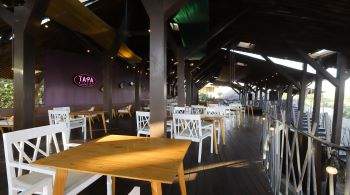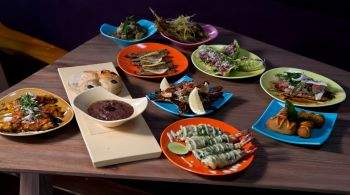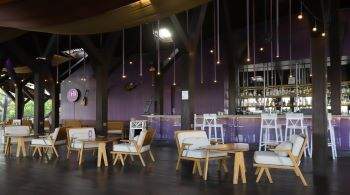 Spa Information
《 THE SPA 》
Experienced therapists serve a variety of treatments such as massage, body and facial based on traditional Balinese healing techniques. Crystal Healing Hot Stone Therapy improves physical, mental and energy balance and a traditional Japanese massage, Anma relieves body stress to detoxify and maintain balance. After treatment, we also provide healthy food. In the spa there is also a fully equipped gym.