1/11
Great panoramic view from the lobby below
lot 4, Jl. Raya Nusa Dua Selatan, Benoa, Kec. Kuta Sel., Kabupaten Badung, Bali - The Apurva Kempinski Bali
Hotel Meister Recommend
Enjoy with small children
Near Beach



Free Wifi

Avg. Download Speed

10Mbps
Hotel Introduction
Located in Nusa Dua area, The Apurva Kempinski Bali is a luxury hotel in Bali. Standing atop the majestic cliff of Nusa Dua, with breathtaking views of the Indian Ocean and tropical garden, The Apurva Kempinski Bali offers the epitome of beachfront luxury. This five-star hotel in Bali presents itself as a majestic open-air theatre, an embodiment of Indonesian elegance. "Apurva" in Sanskrit means unique and beautiful. The resort is a magnificent open air theater that embodies Indonesian elegance, with luxurious guest rooms, suites with private pools that symbolize the resort, and the individuality to enjoy a variety of unique traditional cuisines. Restaurant, experience traditional spa treatments in a spa overlooking the ocean, spacious meeting rooms and charming chapel. Indonesian traditional architectural art in collaboration with award-winning architect Budiman Hendropurnomo (Denton Corker Marshall) and interior designer Rudi Dodo (Trivium Design Group), not only the skillful workmanship and characteristics of Balinese architecture, but interiors inspired by various parts of Indonesia create an elegant atmosphere and serenity.
Kura-Kura Hotel provide hotel with benefit for those who want to find hotels in Nusa Dua area and help for hotel reservation including The Apurva Kempinski Bali.
👇360 ° Photo👇
You can see the 360 ° view by moving it up, down, left and right with the mouse.
Most Popular Facilities
Souvenir Shop

Swimming Pool

WiFi connection

Cafe Restaurant

Kids Club

Beauty Spa

Fitness/GYM
Hotel Meister Features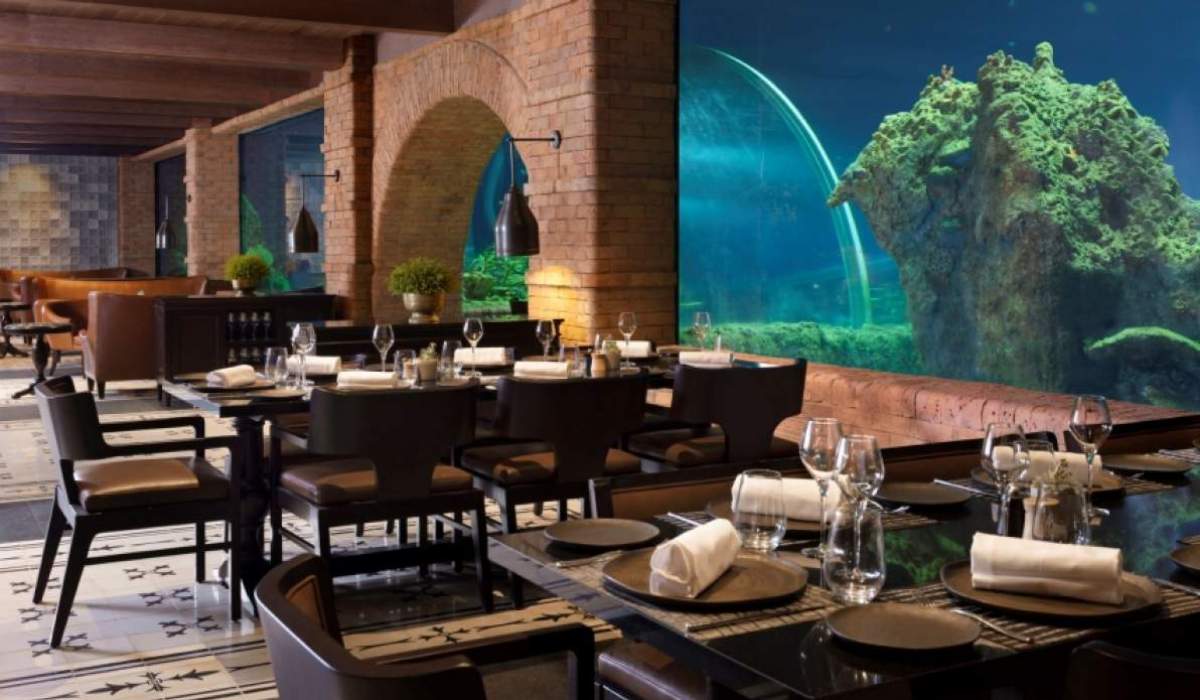 Coral Restaurant
First in Bali! Dine in an aquarium. A unique design as if you are in an aquarium, while enjoying colorful tropical fish swimming. Natural food ingredients are cooked, grilled and barbecued with local spices. Open 06:30 am - 22: 00 pm
---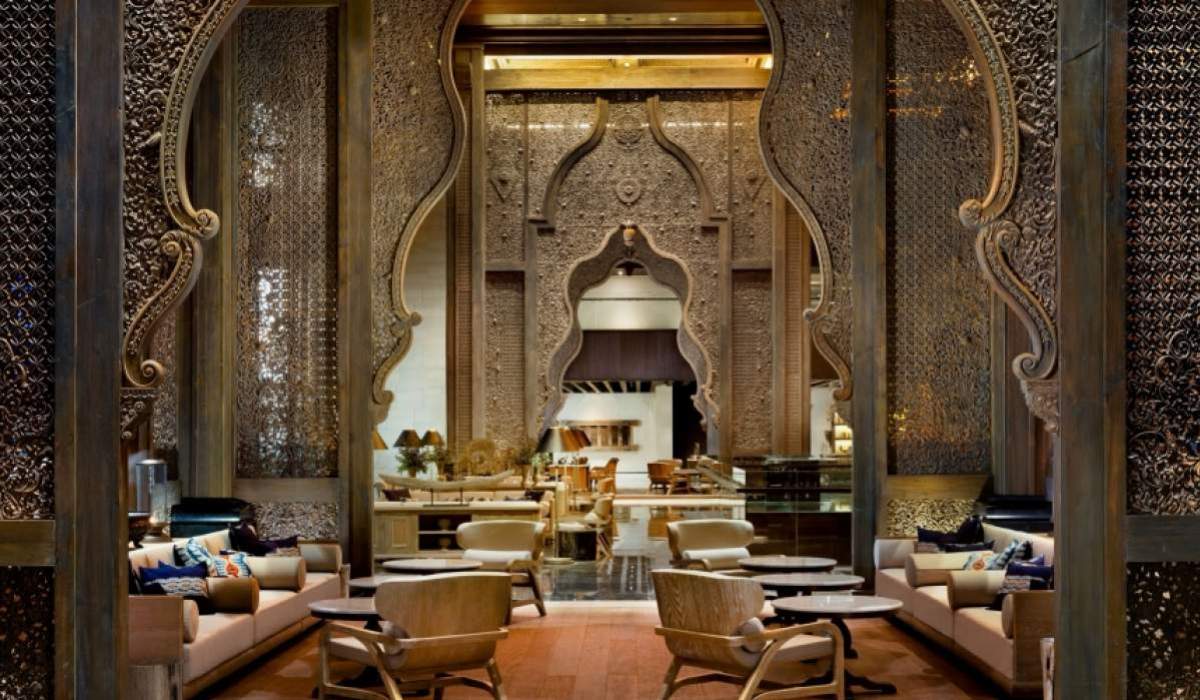 Lobby masterpiece.
Traditional Indonesian art and skilled craftsmanship, not only characteristic of Balinese architecture but a style inspired by various regions in Indonesia. A beautiful lobby reminiscent of a royal palace or temple which makes me say "Wow". You will be dazzled on an extraordinary scale at the resort's panoramic views and stunning bright blue sea.
---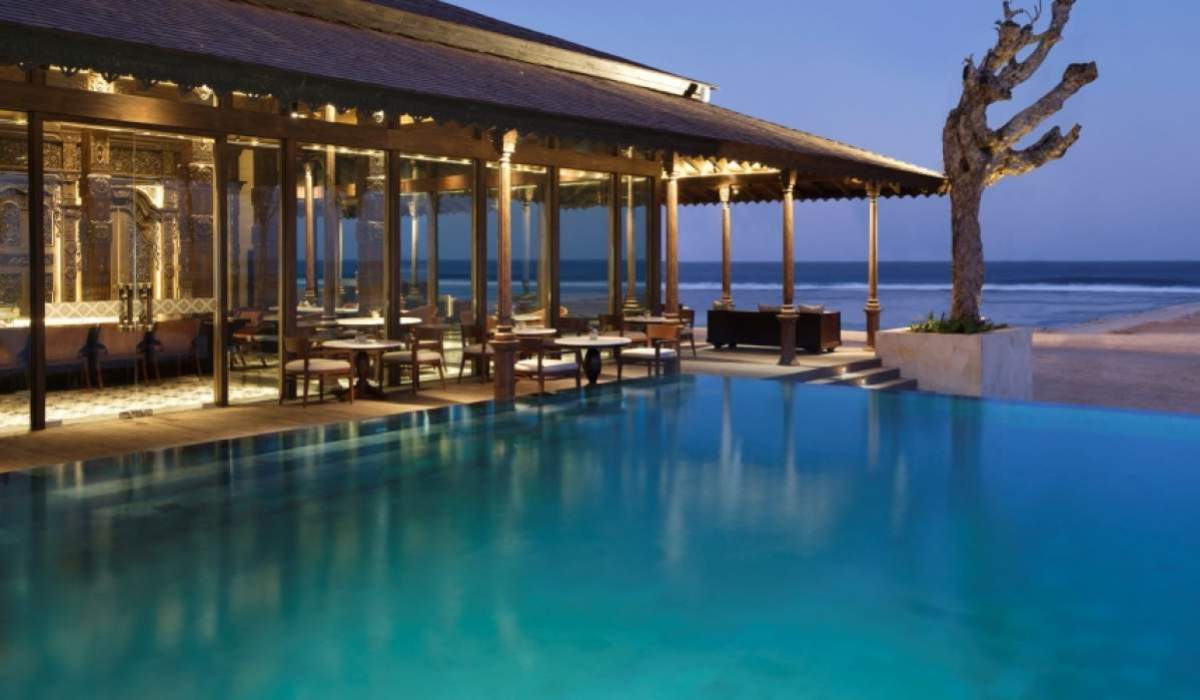 On The Beach! Reef Beach Club
Beautiful beach club restaurant with Indonesian joglo style. The swimming pool exudes a blue sparkle in front of the beach which gives the illusion of being directly connected to the sea. Forget everything for a moment, just relax ... The ultimate luxury.
The Apurva Kempinski Bali - Nusa Dua Offer
Restaurant Information
≪PALA RESTAURANT≫ 
Set in the midst of a long pool within the main gardens, this restaurant offers a refreshing atmosphere. Pala Restaurant features live cooking stations with an extensive array of local and international cuisines. Opening Hours for Breakfast: 06:30 - 10:30, Lunch: 12:00 - 18:00, Dinner: 18:30 - 22:00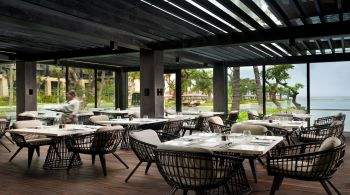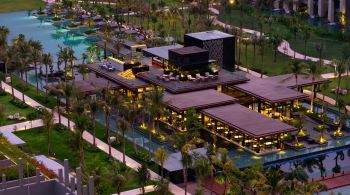 ≪PALA ROOFTOP BAR≫ 
Located on the second floor of the restaurant, a sophisticated rooftop bar is offered as an addition to the venue, providing an ideal space for all-day relaxation with friends and family, before or after dinner. Opening Hours: 17:00 - 00:00 at the midnight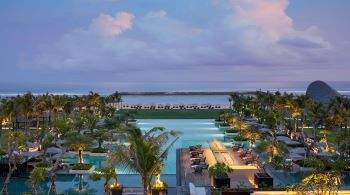 ≪SELASAR DELI≫ 

Deeply rooted in the Indonesian tradition, Thrasal Deli serves a wide range of traditional favourite light bites in wooden cart style, locally known as angkringan. Highlights include the Indonesian herbal drink Jamu and the distinctive Luwak Coffee. Opening Hours: 10:00 - 22:00.
≪KUBU POOL BAR≫
There is a main 60m swimming pool and a children's pool with slide for the family to be delight. Enjoy sunbathing in the resort's swimming pool overlooking the sea, and savor snacks and exotic drinks on the pool chairs, spending a unique tropical time. Opening Hours: 10: 00-18: 00.
≪IZAKAYA by OKU≫
Inspired by the award-winning OKU Japanese Restaurant in Kempinski Jakarta, Izakaya by OKU emphasises bringing out the best of its creations in a dynamic and convivial atmosphere. This Japanese restaurant in Bali offers a bistro-chic setting and an open-kitchen dining experience where guests and the chefs interact for deeper enjoyment. Opening Hours: 18:00 - 22:30.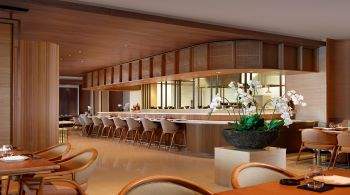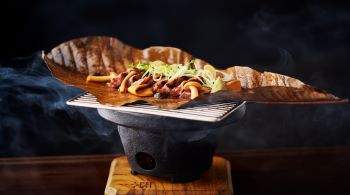 ≪REEF BEACH CLUB≫
Relax at the Beachfront Reef Beach Club with its 42 meter infinity pool overlooking white sandy beach and sparkling blue sea. We offer a combination of Asian and international cuisine and a variety of cocktails. Opening Hours: 10: 00-22: 00.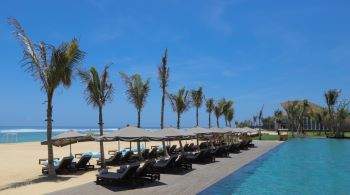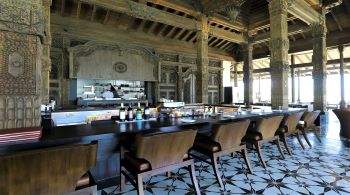 ≪CORAL RESTAURANT≫
The first aquarium-style dining in Bali, Indonesia. At the Coral Restaurant, you can enjoy grilled dishes and barbecues with fresh ingredients and local herbs while swimming gracefully with the fish and admiring the sea. Opening Hours 18:30 - 22:00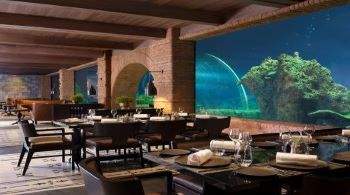 ≪CLIFT LOUNGE (Lounge terbatas untuk tamu yang menginap di suite)≫

Exclusive Cliff Lounge for guests staying in suites. Soft drinks, juices, coffee and tea are available throughout the day. Afternoon tea and pre-dinner cocktail times are available for breakfast and light snacks at the times below. Opening hours: 06:30 - 21:00, Breakfast time: 06:30 - 12:00 (noon), Afternoon tea time: 14:00 - 16:00, Time before dinner: 17:00 - 19:00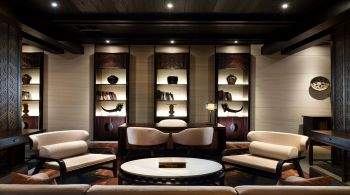 Spa Information
≪APURVA SPA≫
Apurva Spa has a serene sanctuary-like atmosphere where you can experience treatments while encompassed in silence. Healing treatments are based on the Javanese Indonesian philosophy, "Lupasampat Wahyabiantara", means "beauty of appearance becomes reality when it is in harmony with inner beauty".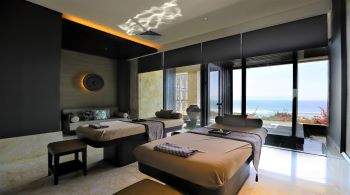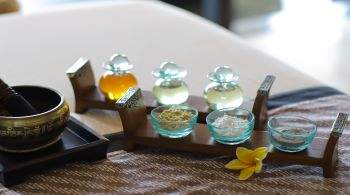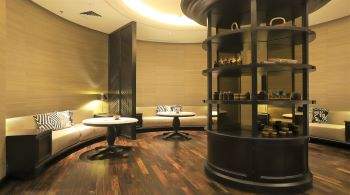 News or renovation
Regarding the preparations for the opening of the resort villa, the villa which is scheduled to open in 2020 is being worked on by the parties involved in the preparation for the opening.
We apologize for any inconvenience caused during your stay. Thank you for your understanding and cooperation.