1/12
Talking about RIMBA, here is a photogenic place
Sejahtera, Jl. Karang Mas, Jimbaran, Kuta Selatan, Kabupaten Badung, Bali 80364, Indonesia - RIMBA Jimbaran BALI by AYANA
Enjoy with small children
Beautiful Sunset
Near Airport



Free Wifi

Avg. Download Speed

27Mbps
Hotel Introduction
Located within 90 hectares of land overlooking Jimbaran bay, it is a world-class resort destination. RIMBA is derived from the Sanskrit word means forest, it has modern style rooms suitable for honeymoon or vacation with friends and suitable hotels for family. Guests staying with children can take advantage of special facilities for children such as a kids club, children's pool equipped with water slides, and babysitting services. This resort is integrated with The Villas at AYANA Resort, BALI and AYANA Resort and Spa, BALI so guests can use each other's activity facilities at all resorts. There is a free shuttle service to access all restaurants and activity facilities in AYANA and RIMBA. Within the resort there are various kinds of restaurants, bars, spas, fitness centers and golf putters. Kura-Kura Hotel provide hotel with benefit for those who want to find hotel in Bali and help for hotel reservation including RIMBA Jimbaran BALI by AYANA.
Most Popular Facilities
Japanese Staff

Souvenir Shop

Swimming Pool

WiFi connection

Fitness/GYM

Cafe Restaurant

Kids Club

Beauty Spa
Hotel Meister Features
Integrated Resort
A resort with tropical gardens spread over 90 hectares overlooking the Indian Ocean, consisting of 78 villas, 294 rooms in Ayana, 403 rooms in RIMBA, you can choose a room according to your preferences from the 3 resorts. Guests can also enjoy international cuisine at the 19 restaurants and bars, 12 swimming pools and private beach. Spend your time at the world class award winners Spa, AYANA Spa. Children's pools, children's rooms, babysitting services and special facilities for children are available at AYANA and RIMBA so you can spend some quiet time with the children. There are many places to shop and do activities inside the resort for guests most enjoyable moments. All resort facilities can be reached using a free shuttle service available for all guests.
---
We provide multilingual service in English, Japanese, Chinese
Hotel information such as hotel maps, hotel magazines, spa menus, as well as menus from each restaurant will be provided upon check-in at the hotel. The entire staff, totaling 1400 people, will be more than happy to serve you while staying at AYANA.
---
Enjoy the experience at Kampoeng Bali - Open every Monday, Wednesday, Friday.
Enjoy the experience of watching Balinese dances and food even just once. In Kampoeng Bali, we provide buffet dinner with dance performances every Monday, Wednesday and Friday. A place full of an ancient Balinese village athmosphere, making you feel and visit a peaceful Balinese village. Enjoy a sumptuous dinner buffet of local dishes, complete with authentic roast pork menu cooked directly in the open kitchen. Enjoy your special dinner at sunset.
Room Reservation
Please select number of rooms from room list
RIMBA Jimbaran BALI by AYANA - Jimbaran Offer
Restaurant Information
《Kampoeng Bali》Indonesian Cuisine
Kampoeng Bali is an open air theater restaurant, providing an Indonesian buffet menu with Kecak or Barong dance performances, opens 3 times a week. Enjoy Balinese culture while feeling the pleasant night breeze.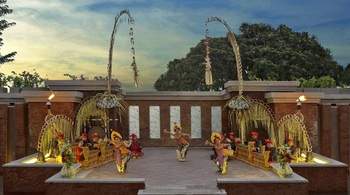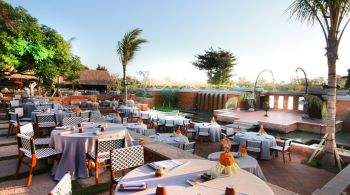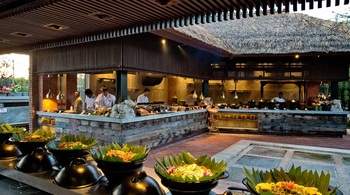 《Ah Yat Abalone Seafood》Chinese Cuisine.
Popular restaurant with 25 branches all over Asia. Enjoy authentic Cantonese cuisine, with a modern interior atmosphere inspired by the four different seasons. You can also enjoy delicious dishes such as abalone and swallow's nest.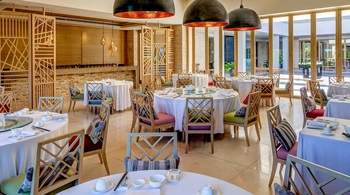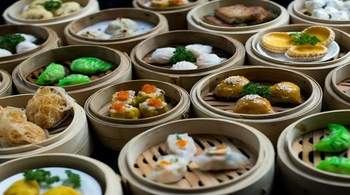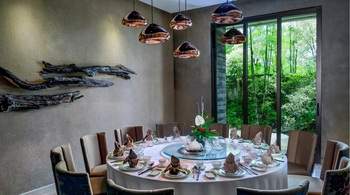 Unique Rooftop Bar & Restaurant》Mexican cuisine
Located on a stunning rooftop above RIMBA, Unique Rooftop Bar & Restaurant functions as a contemporary pool club during the day, and at night you can enjoy trendy cocktails and traditional Mexican cuisine, while enjoying the beautiful sunsets.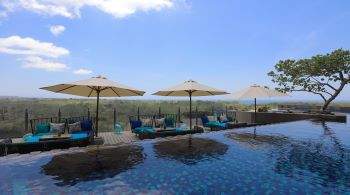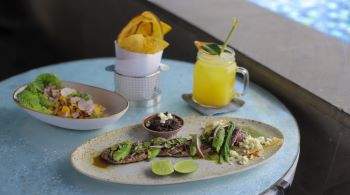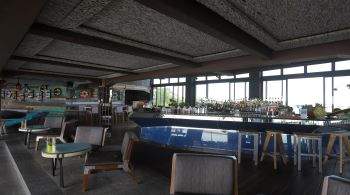 《To'ge》 International Cuisine
Provides home cooking from around the world for lunch and dinner. Sweet breads and cakes made from open kitchens are also popular. ※ Provides an international breakfast buffet in the morning.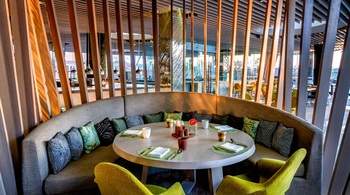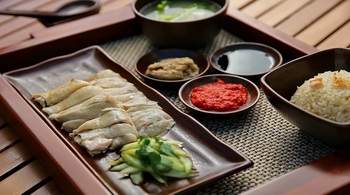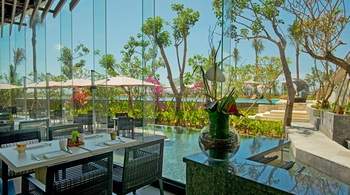 Spa Information
《 Roof Top Spa by AYANA 》 The spa facility with 6 treatment rooms, is located on the rooftop, which offers a spectacular view of the forest from the treatment room, especially at sunset. With the concept of back to nature, bamboo and warm earth tones are used for the interior, the walls reflect the bark pattern, the floor is designed like water droplets, making you feel deep relaxation and natural calm atmosphere.