Padma Resort Ubud Banjar Carik, Desa, Puhu, Payangan, Kabupaten Gianyar, Bali 80572 - Padma Resort Ubud
Retreat Atmosphere


Hotel Introduction
Padma Resort Ubud is a famous hotel in Bali located on the enchanting wilderness. You can enjoy the extraordinary beauty of the valley while experiencing the sacred and mysterious traditional culture in the undeveloped northern part of Bali. The scenic beauty seen from the 149 spacious rooms with unique facilities create the attractiveness of this 5-star hotel. Rejuvenate your body in the 89 meter high valley pool, enjoy world-class dining on the 11 hectares of land and the wilderness unmatched by experienced activity lovers and wellness centers in Bali. An elegant space that harmonizes contemporary functions with traditional Balinese such as a kids club and hot tub. Spend a luxurious time surrounded by the very artistic hospitality of Hotel Padma. Kura-Kura Hotel provide hotel with benefit for those who want to find hotels in Ubud area and help for hotel reservation including Padma Resort Ubud.
Most Popular Facilities
Souvenir Shop

Swimming Pool

WiFi connection

Kids Club

Beauty Spa

Fitness/GYM

Cafe Restaurant
Hotel Meister Features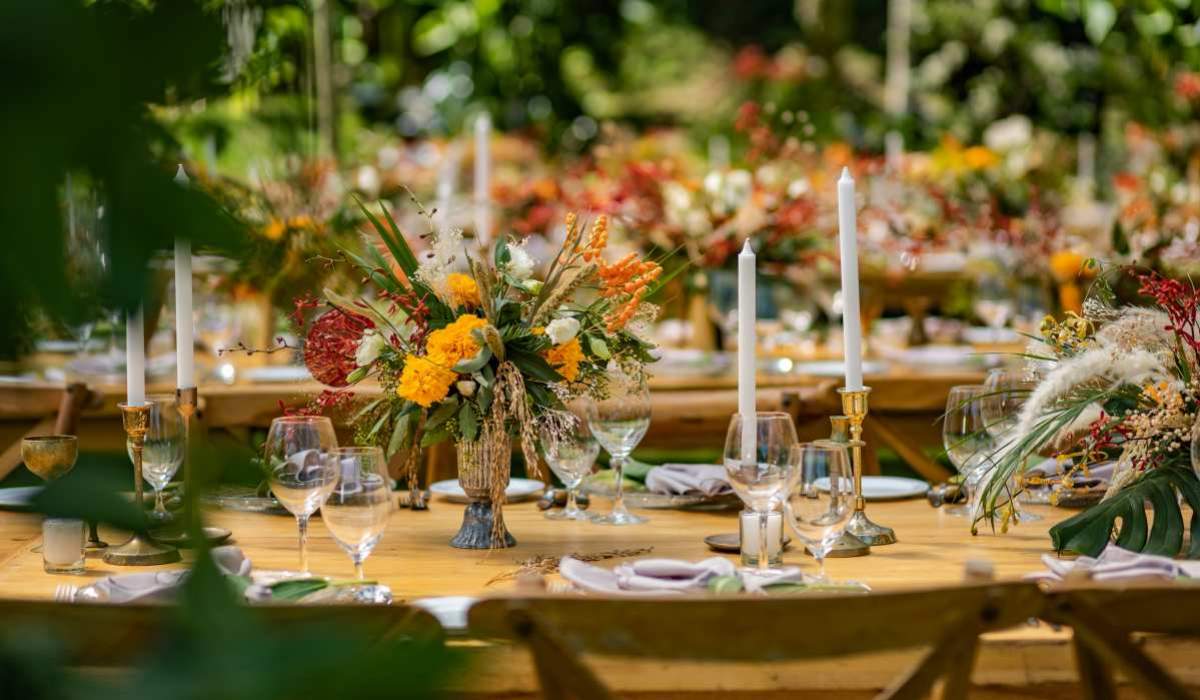 Staff Friendliness
Padma Ubud is ranked 3rd in the Trip Advisor ranking in Bali, with smiles and high quality service as well as high evaluations from customers. The atmosphere is different from the coastal area where you can enjoy a very comfortable stay in the elegant and serene wilderness with friendly and genuine hospitality. The activity staff is knowledgeable and able to share detailed information about local things, animals in the hotel and plants in the Agro Forest.
---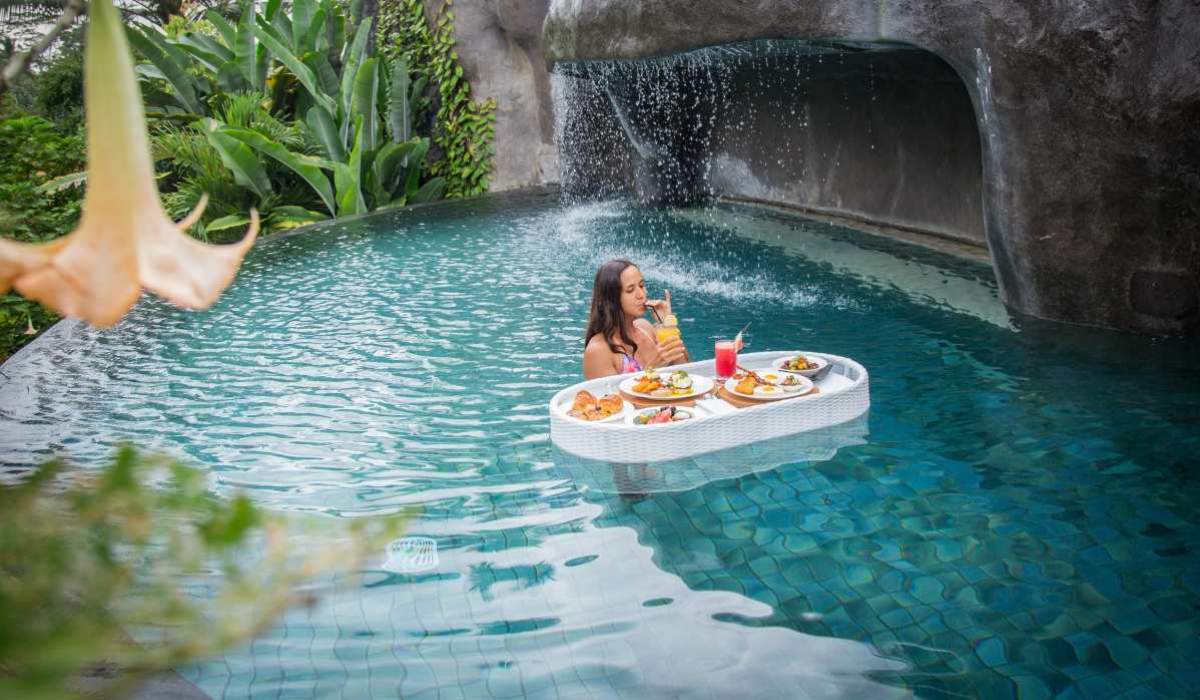 89 Meter Swimming Pool
No. 1 Photogenic Infinity Pool in Padma Ubud has been visited by many customers for photo moments. Not to mention the incredible views, the 89m long pool offers temperature control so you can comfortably be in the pool even during chilly morning or afternoon in Ubud. The atmosphere in the morning is more illusory due to the steam generated by the temperature. In addition, floating breakfast and popular floating afternoon tea are only available for 2 groups per day at the swimming pool below the Infinity Pool. (Payable upon advance reservation) This is also a photogenic sight.
---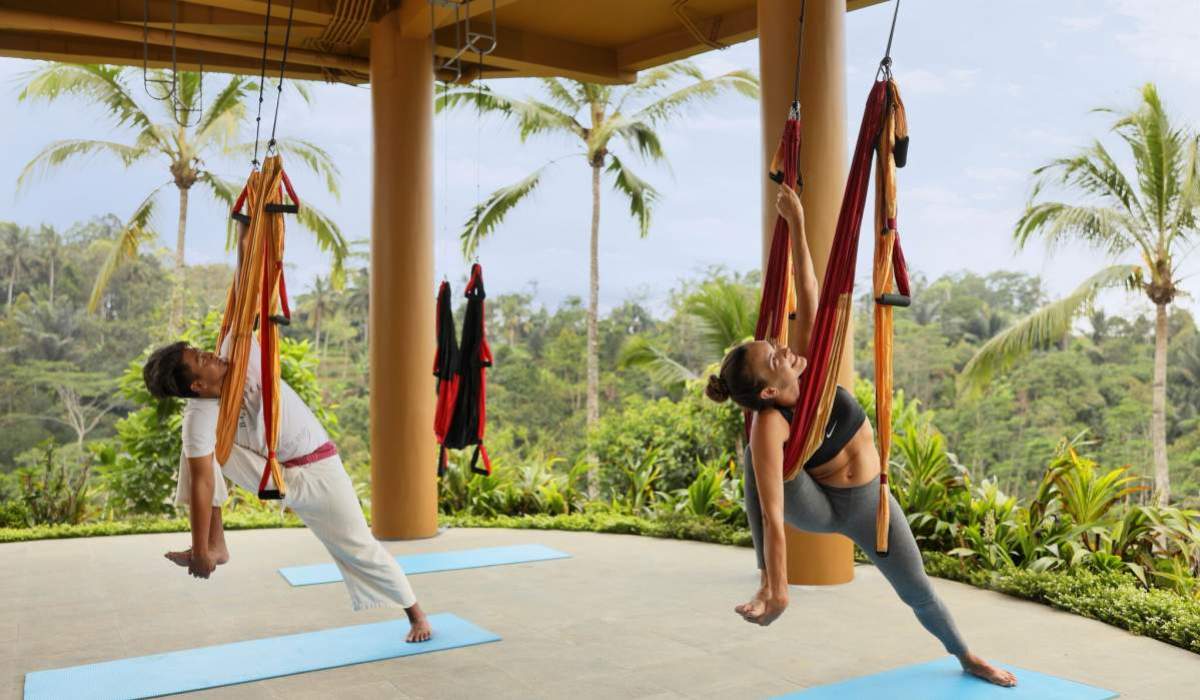 Variety of Activities
At Padma Ubud so many free activities are available that a day can be ended like a blink of an eye. Starting with yoga in the morning, mountain bike tours, country trekking, offerings making and walking in the park. You can enjoy great yoga views from the Bamboo Sarang and you also enjoy the recently popular aerial yoga for free. You can feel the charm of Bali and nature that you can't feel anywhere else and it is enjoyable for both adults and children.
PREMIER ROOM KING BED
59 ㎡
Breakfast,
Turndown service ,
Welcome drink,
Mineral water,
Free afternoon tea ,
PREMIER CLUB ROOM
59 ㎡
Breakfast,
Turndown service ,
Welcome drink,
Mineral water,
Free afternoon tea ,
Room Reservation
Please select number of rooms from room list
Padma Resort Ubud - Ubud Offer
Restaurant Information
The Puhu Restaurant - International Cuisine
The Puhu Restaurant is located on the top floor and offers 180 degree views of the forest. Sumptuous breakfast in a buffet style, which is rare in Ubud. Lunch is a light meal with afternoon tea and dinner is a daily buffet or a la carte menu.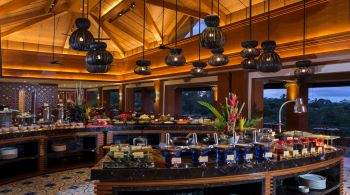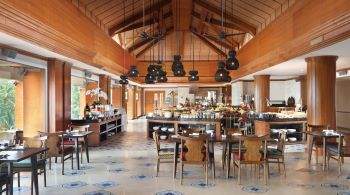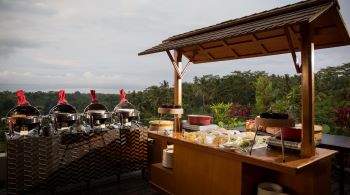 The Pool Cafe - International Cuisine

Next to the Infinity Pool with views of the pool deck and the lush valley behind it, the Pool Cafe & Bar offers delicious food and drinks in a Mediterranean setting. The pool bar serves cold beers, specialty cocktails or healthy cocktails.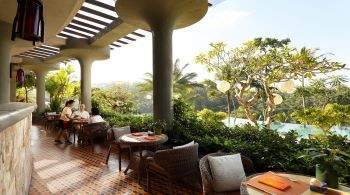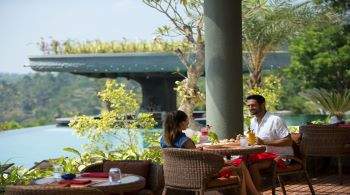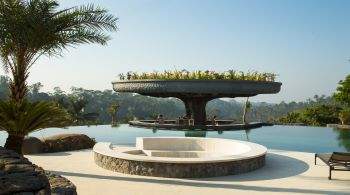 Spa Information
The Spa  
The reception was beautifully designed like a mysterious cave and the sound of running water echoed comfortably. We have a wide range of authentic treatments that combine authentic and trendy Asian technology.