1/11
Comfort in the front office area
Jl. Raya Nusa Dua Selatan Jl. Nusa Dua, Kawasan Sawangan, Kec. Kuta Sel., Kabupaten Badung, Bali 80363 - Mulia Villas - Nusa Dua, Bali
Well-established restaurant
Retreat Atmosphere


Hotel Introduction
Luxurious villa situated on a hilltop overlooking the beautiful beach and Indian Ocean. By exploring private trails and peaceful gardens, you will find the only resorts in Bali with villas that gracefully shine like gems with beautiful views. Mulia Villas is a combination of luxury and comfort that surpasses 5-star concept. Consisting of 108 villas with various designs, from one-bedroom villas to Mulia Mansion which has six rooms and is one of the largest villas in Bali for those who want Bali villa booking. Surrounded by lush nature, the beachfront Mulia Villas was built with attention to details of different designs. This is a Bali luxuary villa the villa with large terraces surrounded by beautiful views, daybeds, private gardens and hydrotherapy pools.
Kura-Kura Hotel provide hotel with benefit for those who want to find hotels in Nusa Dua area and help for hotel reservation including Mulia Villas.
Most Popular Facilities
Japanese Staff

Souvenir Shop

Swimming Pool

WiFi connection

Kids Club

Beauty Spa

Fitness/GYM

Cafe Restaurant
Hotel Meister Features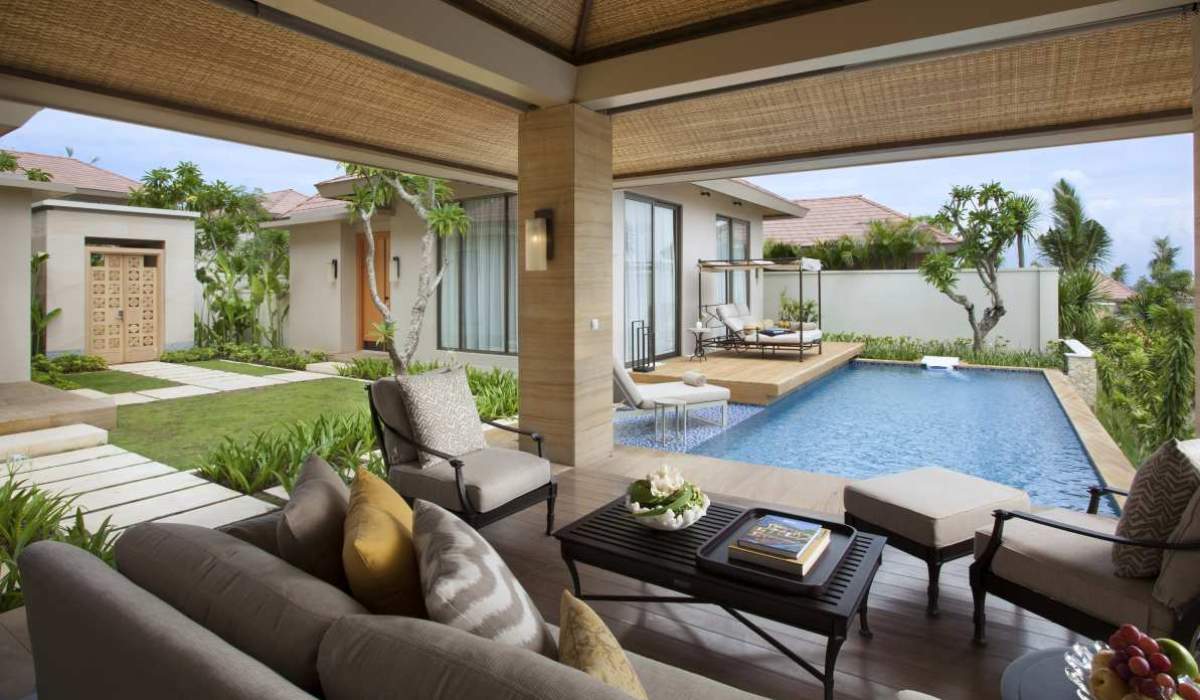 The best luxury villa
Recommended for guests who want to stay in private. From celebrities who want to isolate and spend their personal time, families who want to enjoy a long vacation, to honeymooners who want to enjoy time alone. Even the smallest villa has a luxurious design of 505m2. All villas have hydrotherapy pools and private garden. Each villa has a lush and green garden surrounded by nature that brings a tropical resort to life.
---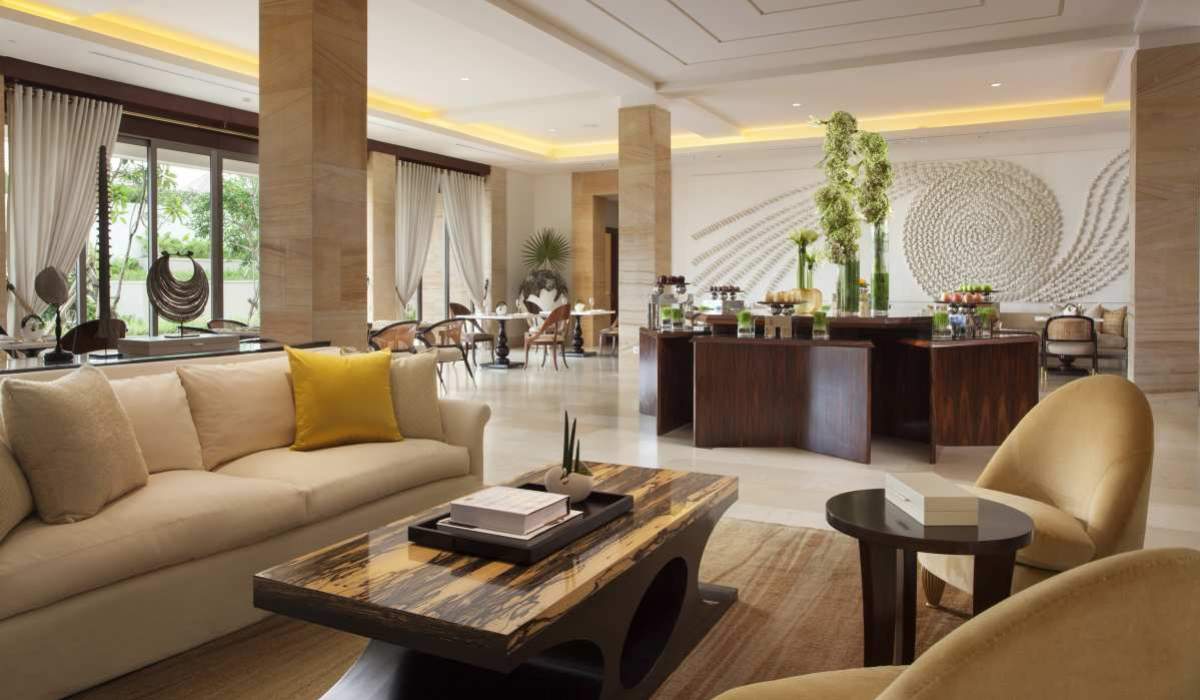 Living Room
Libraries, restaurants, comfortable public spaces with integrated lounges. Designed to provide services only for guests stay in Mulia Villas.
Lounge and function room overlooking the entire resort. It is a relaxing place where you can feel the fresh breeze from the sea, a wide range of services including breakfast alacarte in the morning, tea in the afternoon, cocktails in the evening.
---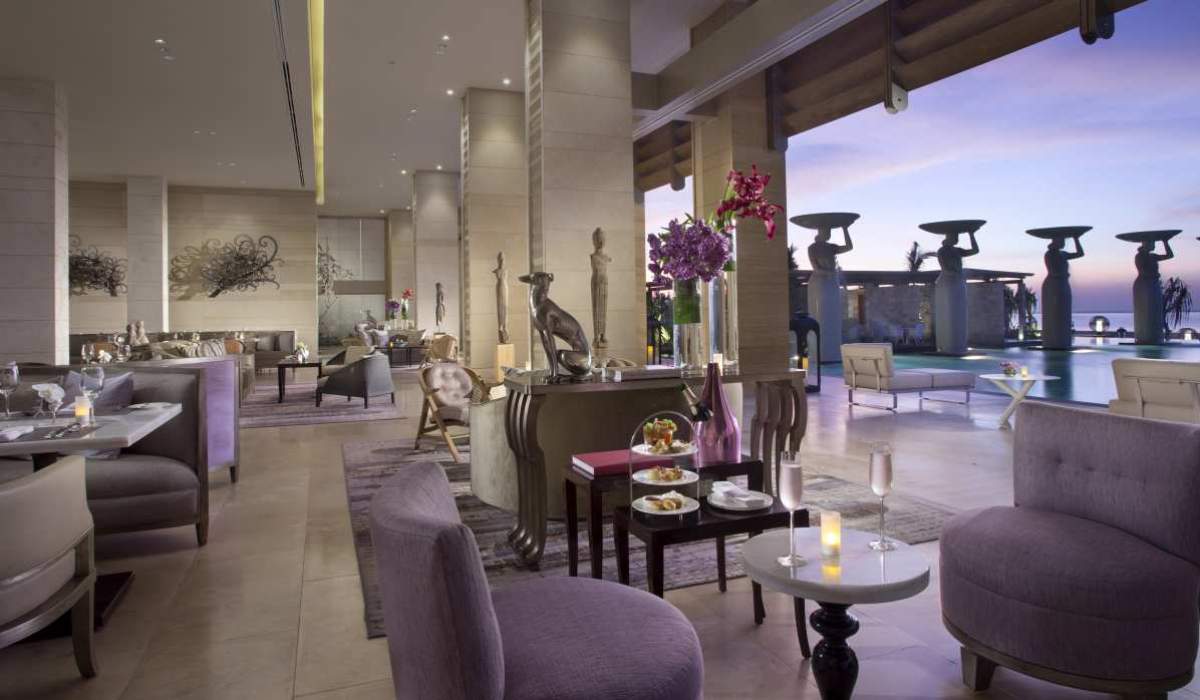 The Lounge - a special room for in-house guests.
The Lounge is a library with a chic interior, also has a function as a dining room, which can be used specifically for guests staying at The Mulia and Mulia Villas. Besides The Lounge, you can also enjoy buffet breakfast at The Cafe Mulia Resort, or alacarte menu in Mulia Villas living room. You can enjoy your stay without getting bored, no matter how many nights you stay. The swimming pool and ocean views are like paradise, specially reserved for guests of The Mulia and Mulia Villas.
Room Reservation
Please select number of rooms from room list
Mulia Villas - Nusa Dua, Bali - Nusa Dua Offer
Restaurant Information
《The Cafe》 International Cuisine
Serves breakfast, lunch and dinner in buffet style. You can enjoy variety of popular dishes from various countries, from fresh sashimi and sushi in Japan corner, duck and pork roasted in China corner, Thai salad with a rich taste of Tom Yum Kung in Southeast Asian corner, butter chicken and naan in Indian corner, Pasta in the West Corner.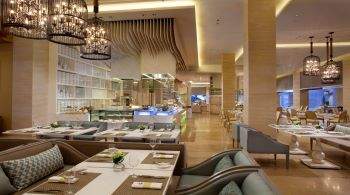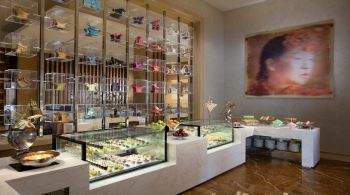 《Table Eight》 Chinese cuisine

Reminiscent of a Chinese royal palace interior, a dining room with a series of porcelain pagodas, attractive furnishings, works of art reminiscent of the era of the ancient Chinese dynasty.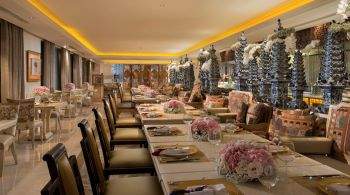 《Edogin》 Japanese cuisine
Provides buffet dinner every Thursday to Sunday, with a wide variety of menus including teppanyaki, tempura, sushi and sashimi.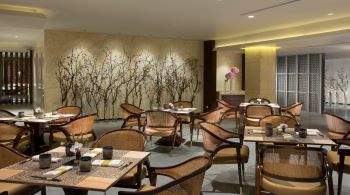 《Soleil》 Mediterranean cuisine
Experience our signature beachfront dining venue. Catch the legendary Bali sunset as you indulge in our expansive menu with Mediterranean and Pan Asian flavours for dinner.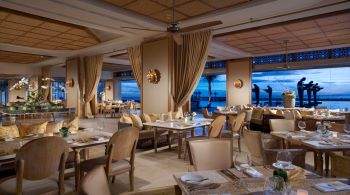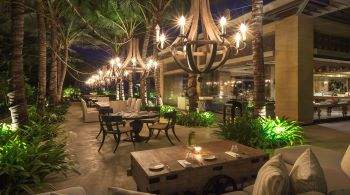 《ZJ's Bar》
Enjoy the nightclub atmosphere at ZJ's with elegant and comfortable, consisting of two contemporary outdoor tropical seating areas.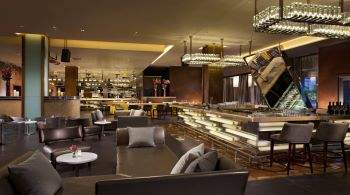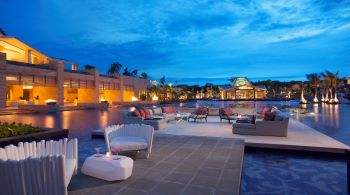 《Sky Bar

A beachview open bar. Enjoy light snacks and delicious tapas along with original cocktails, wines and other spirits.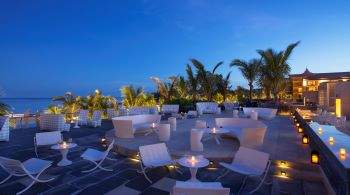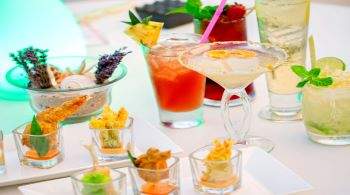 《Mulia Deli》
There are various kinds of cakes that captivate the hearts of sweet cake lovers! Enjoy snacks such as sandwiches, Danish pastries with delicious coffee and tea.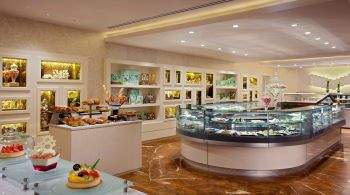 《 Cascade Lounge 》
The lounge, with its enchanting glass tables, high-quality rugs and furnishings, draw guests into the lively lobby, where you can relax in a serene setting.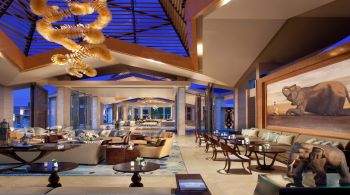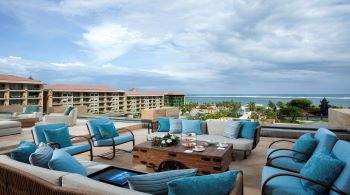 Spa Information
《Mulia Spa 》

Our facilities include twenty well-appointed treatment rooms, a state of the art wellness area comprising Finnish saunas, Meditative Steam Rooms, Ice Rooms, Hot and Cold Hydrotherapy Pools, hammam stand facilities. The use of Chromotherapy and Aromatherapy system further enhances the facilities' existing stellar therapeutic properties.