1/11
Relax by the beach with the sea breeze
Kawasan Pariwisata ITDC Lot 1, Jl. Raya Nusa Dua Selatan, Benoa, South Kuta, Badung Regency, Bali 80363 - Melia Bali 
Enjoy with small children
Near Beach



Free Wifi

Avg. Download Speed

14Mbps
Hotel Introduction
Melia Bali is one of the longest established resorts in Bali, founded almost 31 years ago. Located by the beach in Nusa Dua area, the hotel lobby ceiling frescoes is very famous which describes the Balinese living based on a cosmic view of "Tri Hita Karana". It is a basic thought and philosophy of life that values the "three harmonies", harmony between human and God, harmony between human and human, and harmony between human and nature. This mural warmly welcomes all guests at Melia Bali to the world of tropical holidays. Various tropical flowers bloom in green gardens scattered throughout the year, and you can fully enjoy the resort full of Balinese architecture and a relaxed Balinese atmosphere. The Nusa Dua area is known as a safe and protected area, with easy access to nearby beaches and shopping areas, such as the Bali Collection, a shopping center with restaurants and cafes within walking distance, and the Bali National Golf Club. Very close to Bali International Convention Center. Nusa Dua Beach is a calm shallow sea with white sand, playing with small children on the beach, being blown by the sea breeze on the shady beach chairs, playing with squirrels coming to the beach while walking along the beach. Melia Bali is suitable hotels for family, It will also be a lot of fun because you can easily get involved in the children's pool area and underwater activities. Kura-Kura Hotel provide hotel with benefit for those who want to find hotels in Nusa Dua area and help for hotel reservation including Melia Bali.
Most Popular Facilities
Japanese Staff

Souvenir Shop

Swimming Pool

WiFi connection

Beauty Spa

Fitness/GYM

Kids Club

Cafe Restaurant
Hotel Meister Features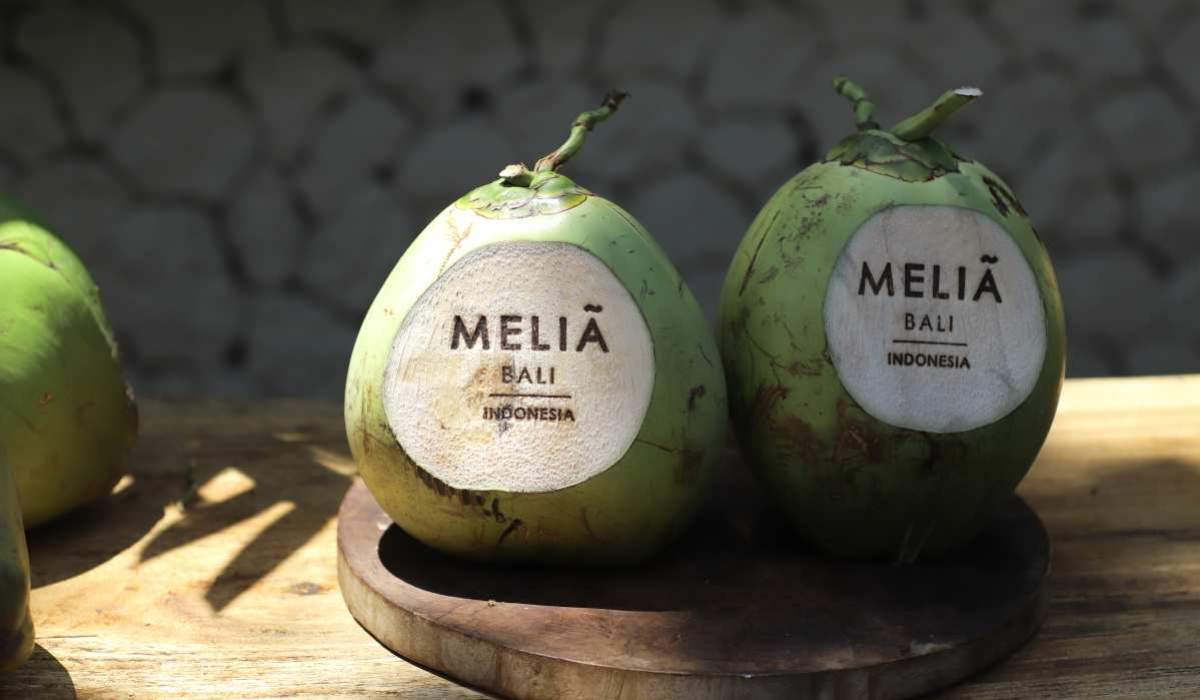 Nice place and near for shopping
Enjoy at cafe or shop for souvenirs or relax on a private white sand beach. All guests will be entertained by a warm tradition of hospitality to ensure a satisfying holiday.
---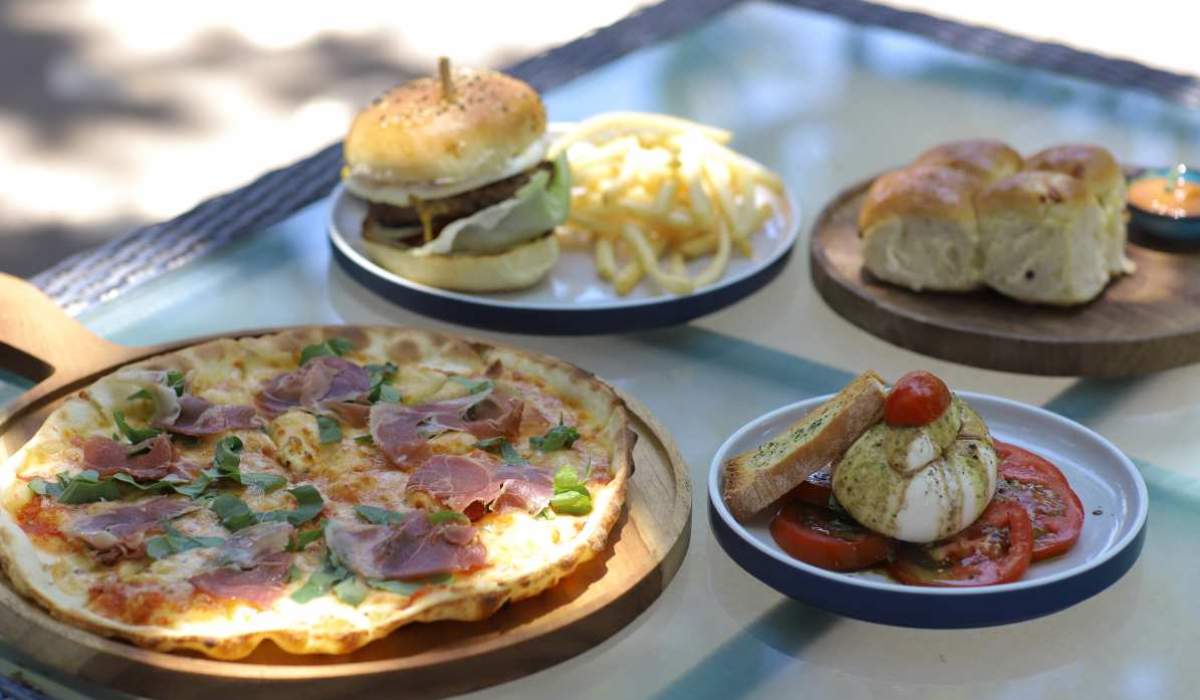 All Inclusive
An accommodation package that includes all three meals in the morning and evening is called the "complete package" which we highly recommend. There is an understanding that the restaurant in the hotel is expensive, but if you use this "full package", you can enjoy meals in the restaurants within the hotel without worrying about prices in the morning and evening. All you can drink for 24 hours (Please note that there are some exceptions). Complete package with room service available 24 hours free of charge. If you are hungry, eat what you want and enjoy as much as you like.
---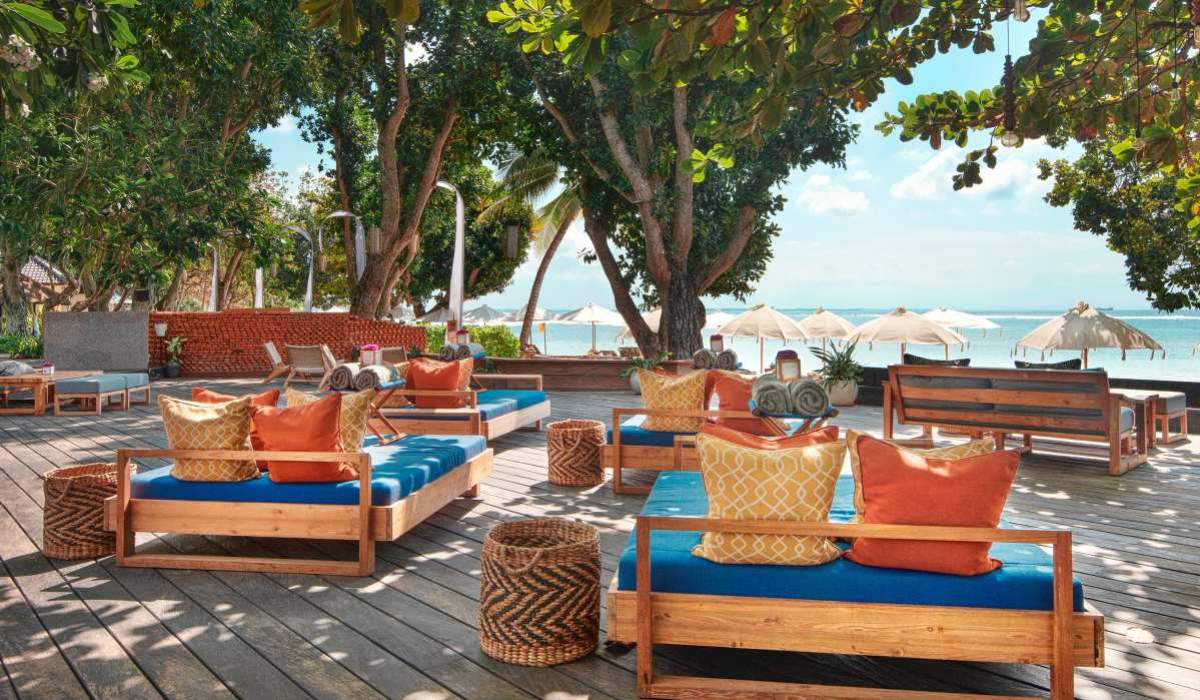 Enjoy International Cuisine.
There are 5 restaurants in the hotel with variety of national dishes including Mediterranean, Spanish, Japanese and Indonesian. The buffet breakfast at El Patio Restaurant serves international dishes with wide range of menu for international guests. Lotus Restaurant serves Indonesian and Southeast Asian dishes. The spices used can only be found in the hotel and it is medium spicy Asian food, suitable for children.
Opening hours are from 18:00 - 23:00 and daily Balinese dances are held from 20:00. You can enjoy Indonesian cuisine and traditional Balinese dances at the same time. Highly recommended if you are visiting Bali for the first time.
Room Reservation
Please select number of rooms from room list
Melia Bali  - Nusa Dua Offer
Restaurant Information
<SAKURA >> Japanese Cuisine

The 63-seat Japanese restaurant offers fresh sashimi and sushi, a gourmet Teppanyaki set menu and an à la carte menu. Located on the same floor as the main lobby, guests can enjoy tropical garden views from the Japanese-style restaurant. Two private rooms are available for private dining. Open from 6 pm to 11 pm. It is recommended to make an advance reservation.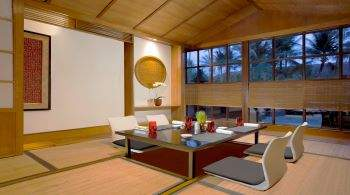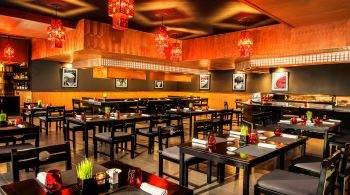 <<SORENTO SPANISH RESTAURANT&TAPAS>> Spanish Cuisine
A comfortable and private dining experience with Spanish cuisine and tapas. Enjoy a wide selection of wines from various countries. Dinner time is open from 6 pm – 11 pm and also offers an à la carte and tapas menu. There are 70 seats in the restaurant, and daily breakfast is only available to guests who stay at The Level, Junior Suite and Garden Villa Level. This is a VIP room that cannot be used by guests in other room categories. For dinner open to all guests.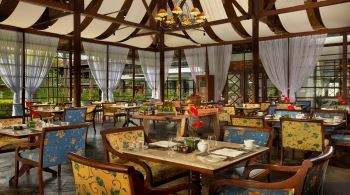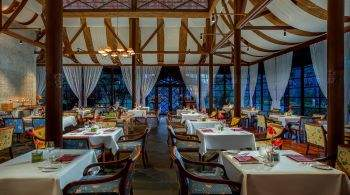 <<LOTUS ASIA GARDEN RESTAURANT>> Indonesian and Asian Cuisine
Restaurant with Balinese Traditional Pavilion Architecture and Alang Alang roof, with 74 seats, serves Asian specialties daily in a relaxed atmosphere. Open from 18:00 to 23:00.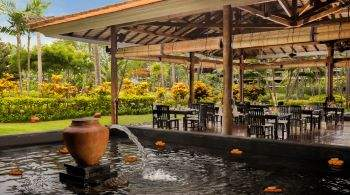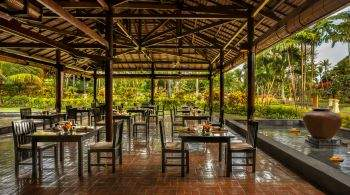 <<SATERIA BEACHSIDE RESTAURANT>>
Popular beachside restaurant. The 160-seat open air trattoria offers authentic pizzas for lunch. For dinner there are sandwiches and snacks, as well as fresh fish and slice meats. .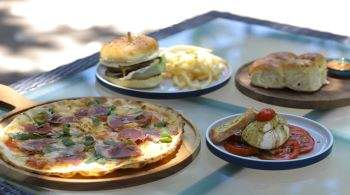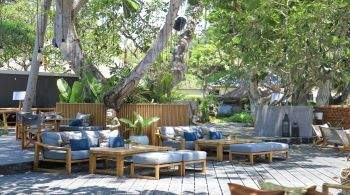 <<KOPI PETANI>> Coffee Lounge
Outdoor coffee spaces made of bamboo, near the beach. Kopi Petani offers a variety of coffee, teas, and freshly brewed desserts made from selected coffee beans from coffee plantations in Kintamani Bali.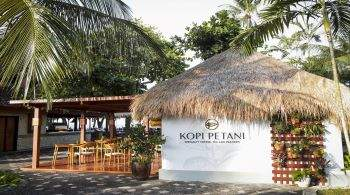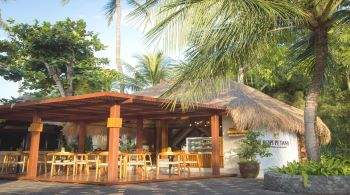 Spa Information
<<YHI SPA>>
A space where eternal time flows, YHI spa is an oasis of calm where nourishment, heals your five senses and fills you with joy. YHI spa offers health and beauty treatments for every guests. We believe that staying healthy guides the body and thoughts towards perfect harmony. Close your eyes on the soft sands of Nusa Dua Beach in the sunshine and relax in the shady garden under the canopy while listening to the gentle sea breeze. Espa has a great space for relaxation.