Jl. Camplung Tanduk No.10, Seminyak, Bali, Kabupaten Badung, Bali 80361 - Indigo Bali Seminyak Beach
Hotel Meister Recommend



Free Wifi

Avg. Download Speed

78Mbps
Hotel Introduction
The world's first 5 star Hotel Indigo by IHG in a resort location. This luxury hotel features 270 spacious rooms and suites as well as 19 villas with private pools, all set out across 4.7 hectares of prime beachfront. Artfully-designed interiors reflect the inspiration of the vibrant Seminyak neighbourhood, which is a wonderful mix of Balinese tradition and contemporary uniqueness. The resort also featured 6 cafe and bar experiences and 4 swimming pools - a cascading main pool, a kid's pool, Secret Garden pool with 6 whirlpools and a beach side pool at Sugarsand. Kura-Kura Hotel provide hotel with benefit for those who want to find hotels in Seminyak area and help for hotel reservation including Indigo Bali Seminyak Beach.
Most Popular Facilities
Souvenir Shop

Swimming Pool

WiFi connection

Kids Club

Cafe Restaurant

Fitness/GYM

Beauty Spa
Hotel Meister Features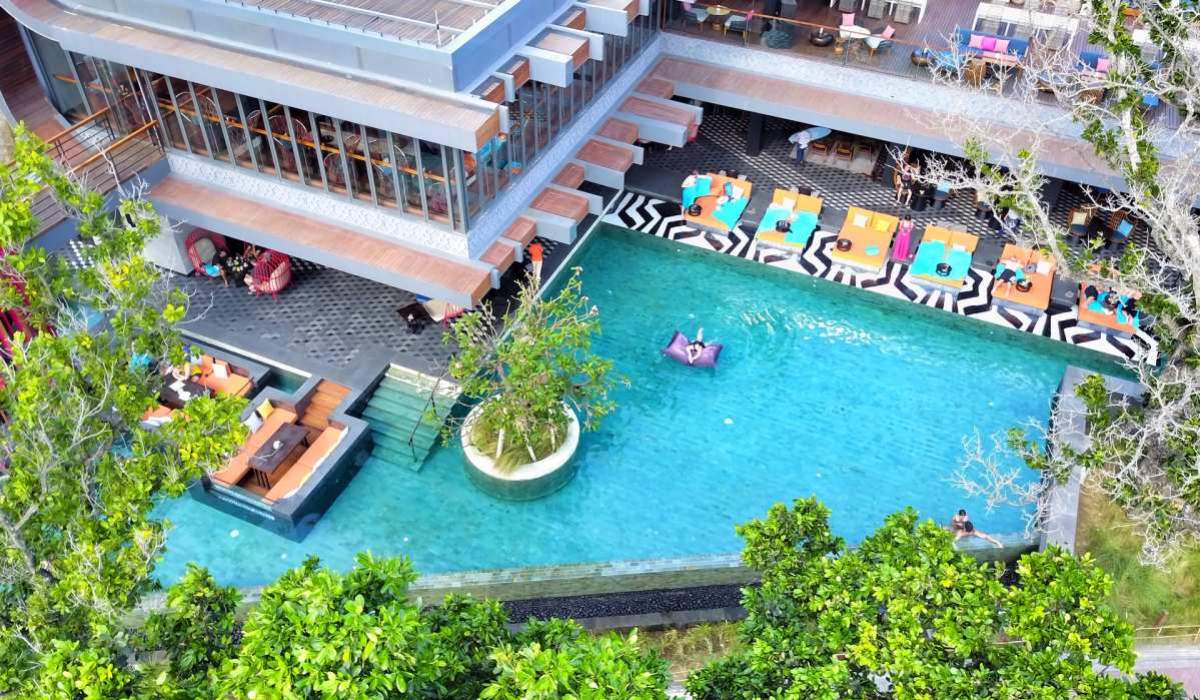 Sugarsand  
A beachside haven for lovers of fine food and drink, music and culture, relaxation and celebration. SugarSand presents an array of delicious Nikkei-inspired menu infused by hints of Bali's flavours.
---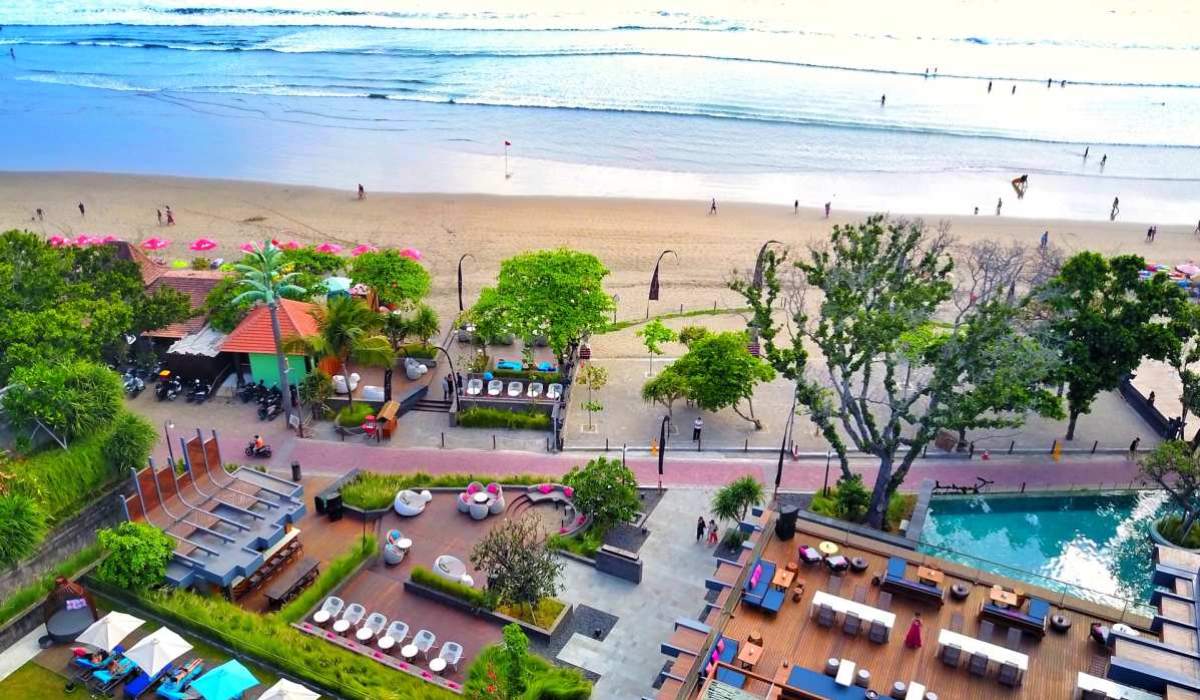 Resort Overview  
Situated right on Bali's most vibrant beachfront, Hotel Indigo Bali Seminyak Beach presents a unique tropical getaway for the upbeat and curious travelers who aspire to immerse in the island's stylish realm—where the story of its neighbourhourhood is woven into the resort's effortlessly authentic design and inspiring services.
---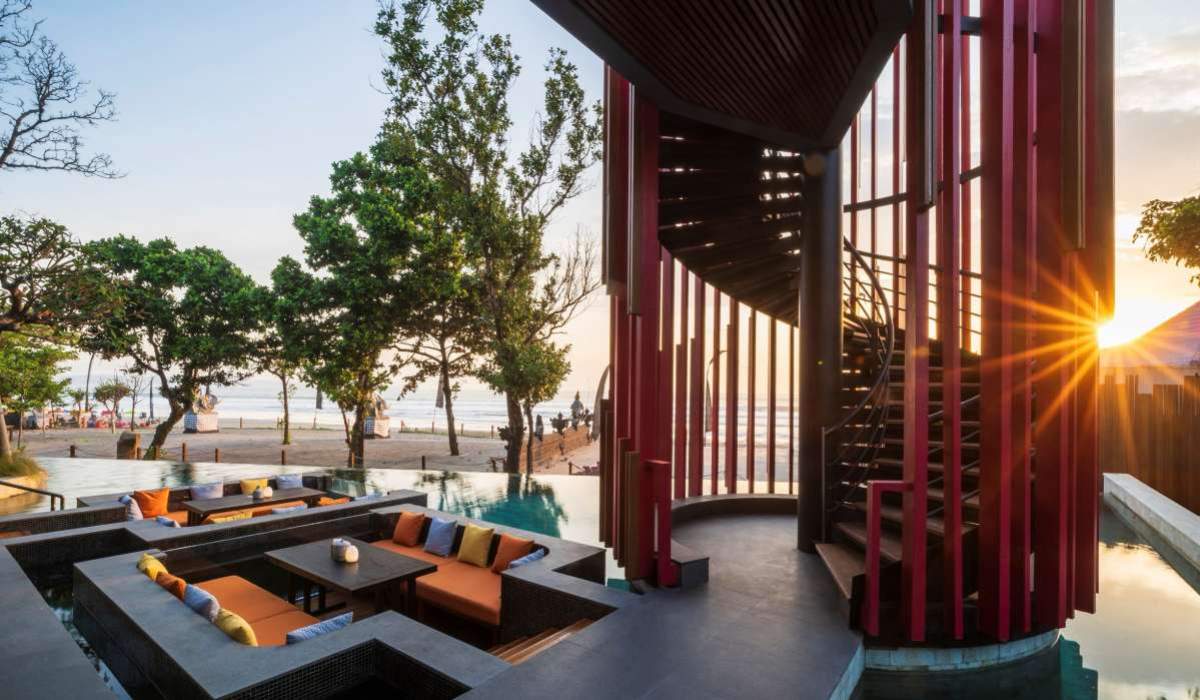 Design 
Hotel Indigo Bali Seminyak Beach encompasses 289 rooms, suites and pool villas; each equipped with a spa-inspired bathroom and fitted with artfully-designed interiors, vibrant modern color palette, locally-influenced decors and furnishings, as well as thoughtful amenities and features at every turn.
Room Reservation
Please select number of rooms from room list
Indigo Bali Seminyak Beach - Seminyak Offer
Restaurant Information
《 Sugarsand 》Nikkei inspired Cuisine, Tapas & drinks
A beachside haven for lovers of fine food and drink, music and culture, relaxation and celebration. SugarSand presents an array of delicious Nikkei-inspired menu infused by hints of Bali's flavours. Location: By the beach Opening Hours: Daily, 8 AM – 12 AM
《 Pottery Cafe 》Coffee, tea & Pastries
Discover the perfect spot for a cup of freshly brewed local coffee, tea and artisanal baked goods. Location: Ground Floor Opening Hours: Daily, 6.30 AM – 6 PM
《 Tree Bar 》Organic foods & Cocktail
The home of our signature Balixology cocktails, where fresh aromatic herbs, Bali's traditional Arak liquor, and the contemporary art of mixology meets. Opening Hours: Daily, 10 AM – 11 PM
《 Cave Pool Lounge 》Healthy Salad, Ice Cream, Juices, Beers, etc
Cave Pool Lounge is a stylish take on the traditional pool bar, offering a range of nibbles and refreshments in a vibrantly chic atmosphere. Opening Hours: Daily, 8 AM – 6 PM
《 Salon Bali 》Local & Balinese Cuisine
Experience signature dining ambience at Salon Bali, where the authentic flavours of Bali and its surrounding islands meets the contemporary touch of modern culinary techniques. Location: Ground Floor Opening Hours: Daily, 6.30 PM – 10 PM
《 Makase Restaurant 》Continental Menus
Welcome to your friendly neighbourhood café in Seminyak, Bali. A homey take on casual, rustic dining, Makase welcomes you for breakfast and dinner every day. Location: Ground Floor Opening Hours: Daily, 6.30 AM – 11 PM
Spa Information
《 SAVA Spa  》
10 treatment rooms (6 TWN + 4 SGL) Opening hours: 09:00 - 22:00 (last order 21:00) Available Female therapist only