https://g.page/GrandHyattBali?share - Grand Hyatt Bali
Kura Kura Bus Stop
Kura Kura Hotel Desk
Enjoy with small children
Near Beach



Free Wifi

Avg. Download Speed

32Mbps
Hotel Introduction
Grand Hyatt Bali is a one of the hotel in Bali located in Nusa Dua area, built with the concept of "Water Palace on the East Coast of Bali" with a total area of 18 hectares. Located between 4 villages and stretching along 650m along the coastline. There are 13 types of rooms with a total of 636 rooms. Grand Hyatt is suitable hotels for family has 5 swimming pools, including a children's pool and water slide, a children's playground, 8 restaurants and bars that serve various kinds of food (Indonesian, Japanese, Italian) and a spa that makes you feel comfortable staying at the hotel. Apart from luxurious and supportive facilities, you can also enjoy the Balinese rural atmosphere with tropical flower gardens and ponds surrounding the area. Grand Hyatt Bali is a famous hotel in Bali that provide hotel with benefit for those who want to find hotels in Nusa Dua area. One of the hotel recommended facilities is the Kriya Spa. Pamper yourself at the private and luxurious facilities of Kriya Spa which offers its signature Ayurvedic menus.
Most Popular Facilities
Japanese Staff

Souvenir Shop

Swimming Pool

WiFi connection

Kids Club

Beauty Spa

Fitness/GYM

Cafe Restaurant
Hotel Meister Features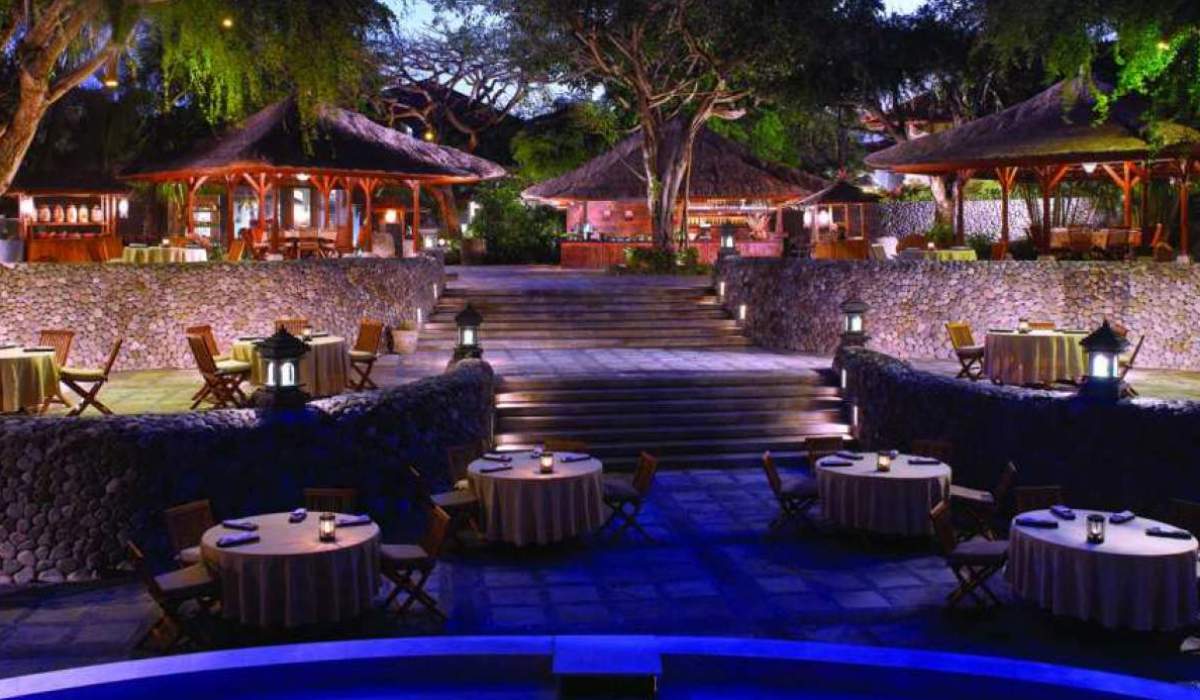 Enjoy Balinese dance at Pasar Senggol
Pasar Senggol is an open-air restaurant that only opens at night. Pasar Senggol means Night Market. Pasar Senggol offers theme of a traditional night market in the countryside, the food is served in typical Indonesian variation. Enjoy your meal time while watching Balinese dance performances.
---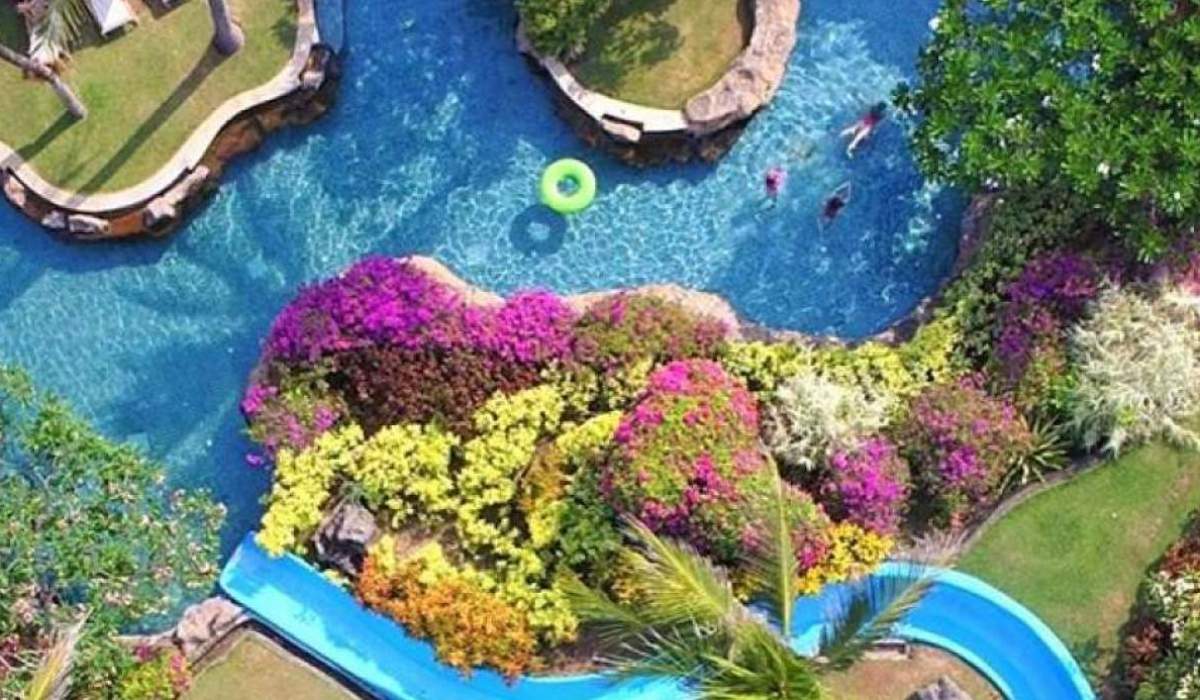 Grand Hyatt with 5 Swimming Pools
Grand Hyatt has 5 swimming pools with a unique design theme of nature, designed to resemble a river, complete with caves, waterfalls, and water slides that are very loved by children. "Lagoon pool" is the main swimming pool and there are also other swimming pools specifically designed for certain room types.
---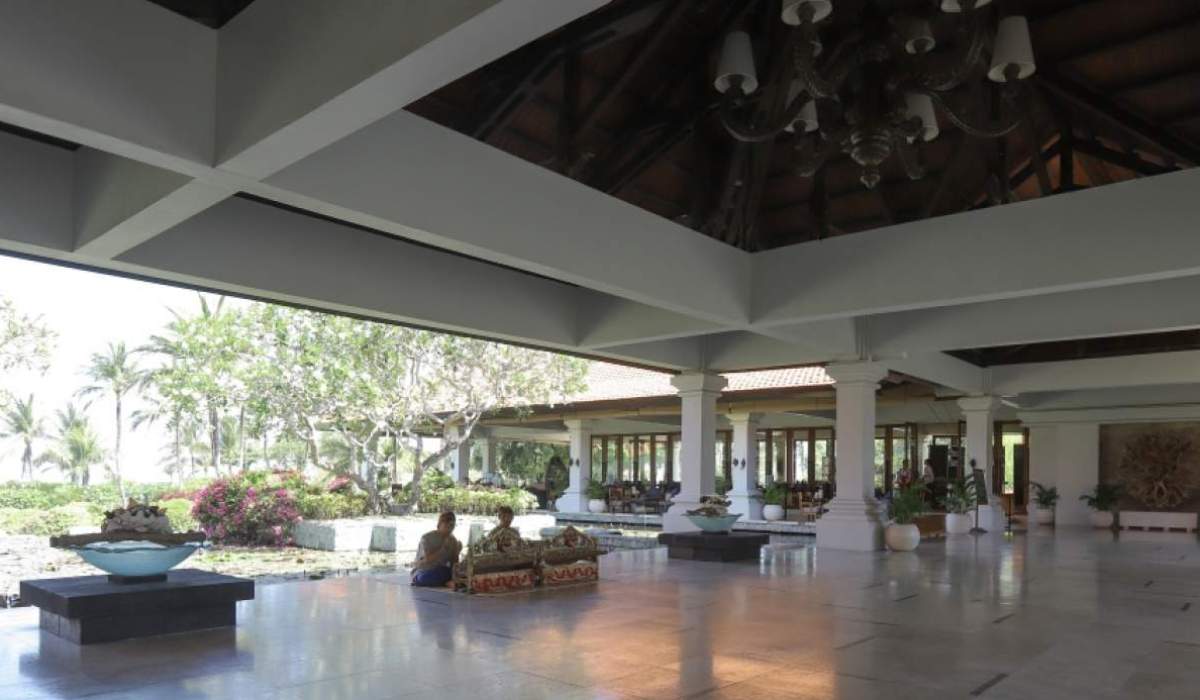 Supported by Japanese-Speaking Staff
Grand Hyatt has dedicated Japanese-speaking staff on standby at the reception desk and can be contacted by telephone from each room.
Room Reservation
Please select number of rooms from room list
Grand Hyatt Bali - Nusa Dua Offer
Restaurant Information
<< Salsa Verde >>  Italian Restaurant
This Italian restaurant is located in front of the main swimming pool in an open air setting. Serves Italian dishes from pizza, seafood to pasta. Salsa Verde has more than 10 pizza variants, from classic Margaritas to Indonesian variants. One of the popular pizza menu is "The Blatter Pizza" which is a combination of bratta cheese and ham. On the 2nd floor of the restaurant, there is a salsa bar which is a very suitable place to enjoy leisure time while watching the ocean.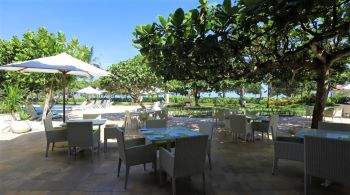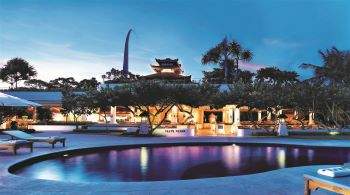 《 Nampu 》 Japanese Restaurant
Japanese restaurant with a sukiya-style concept with an open kitchen. All dishes are cooked with a very distinctive Japanese taste. One of the most popular a la carte is Japanese beef rib (wagyu) and asparagus satay. There is also a teppanyaki menu, where you can choose your own type of meat.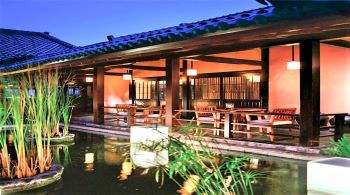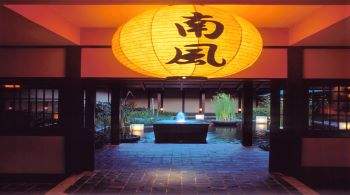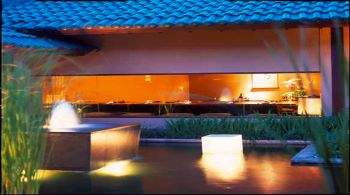 <Garden cafe> Indonesian & International Restaurant
Open all day long and is one of the most favorite restaurants to enjoy breakfast. With a bright interior design, it has a large private room that can accommodate around 20 people. Garden Cafe is considered as one of the upscale restaurants among the restaurants in Bali that rarely have private rooms. Enjoy your meal in comfort after playing in the pool or on a hot day. From a wide variety of food, one recommendation is the "oxtail soup" with soft beef soup flavor, perfect for visitors who do not like spicy and oily food.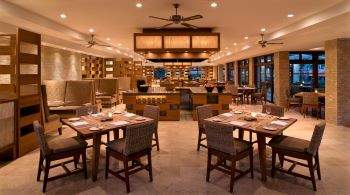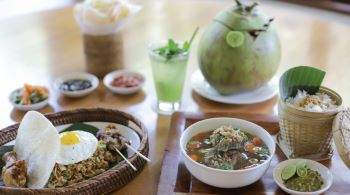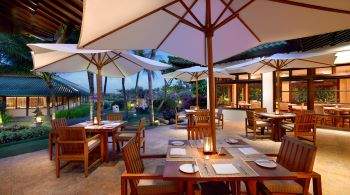 << Pasar Senggol>> Balinese & Indonesian Restaurant
Pasar Senggol means night market in Indonesian. The restaurant offers an outdoor theme. There is a stage in the middle of the area where local food is served in a buffet. Enjoy Balinese dances including Barong, Kecak and Legong dances. The menu at Pasar Senggol changes every day, there are about 30 types of food a day, including pork roll and grilled fish which are the traditional Balinese food. There is also menu of vegetables, grilled chicken, fried rice and fried noodles.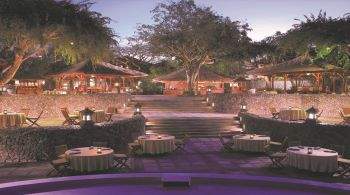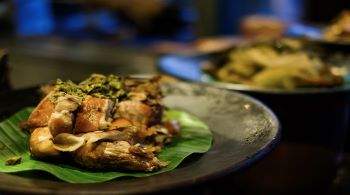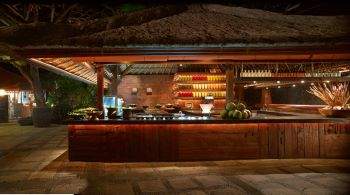 Spa Information
<Kriya Spa>
In Sanskrit "Kriya" means ceremony. Inspired by the splendor of a water palace in Ancient Bali, luxury is reflected in every Kriya Spa facilities. Enjoy special treatment at Kriya Spa with a special combination menu of traditional Balinese treatment philosophy with ancient Ayurveda from India.