Jl. Pratama No.168, Tj. Benoa, Kec. Kuta Sel., Kabupaten Badung, Bali 80363 - Conrad Bali
Enjoy with small children
Near Beach



Free Wifi

Avg. Download Speed

14Mbps
Hotel Introduction
Conrad Bali is a captivating expression of the natural beauty and hospitality of the Island of Gods. Conrad Bali is one of the exclusive hotel located on the southern coast of Bali, only 12.2 kilometers from Ngurah Rai airport. Fate of Excellent Award Winner, it is a 7 hectares of lush garden and 350 meters of white sandy beach will give you an unforgettable experience in a beautiful Indian Ocean beach resort. Conrad Bali is offers views of the sea, swimming pool and beautiful gardens is suitable hotels for family. It has 358 rooms and suites, various restaurants, meeting rooms and other facilities such as the Jiwa Spa. Conrad suites offer impeccable service and are tailored to your liking as well as spaces that protect the privacy of you and your family. The resort's magnificent glass chapel 'Infinity' is used as one of the largest beachfront wedding venues in Bali. Kura-Kura Hotel provide hotel with benefit for those who want to find hotels in Nusa Dua area and help for hotel reservation including Conrad Bali .
Most Popular Facilities
Japanese Staff

Souvenir Shop

Swimming Pool

WiFi connection

Kids Club

Beauty Spa

Fitness/GYM

Cafe Restaurant
Hotel Meister Features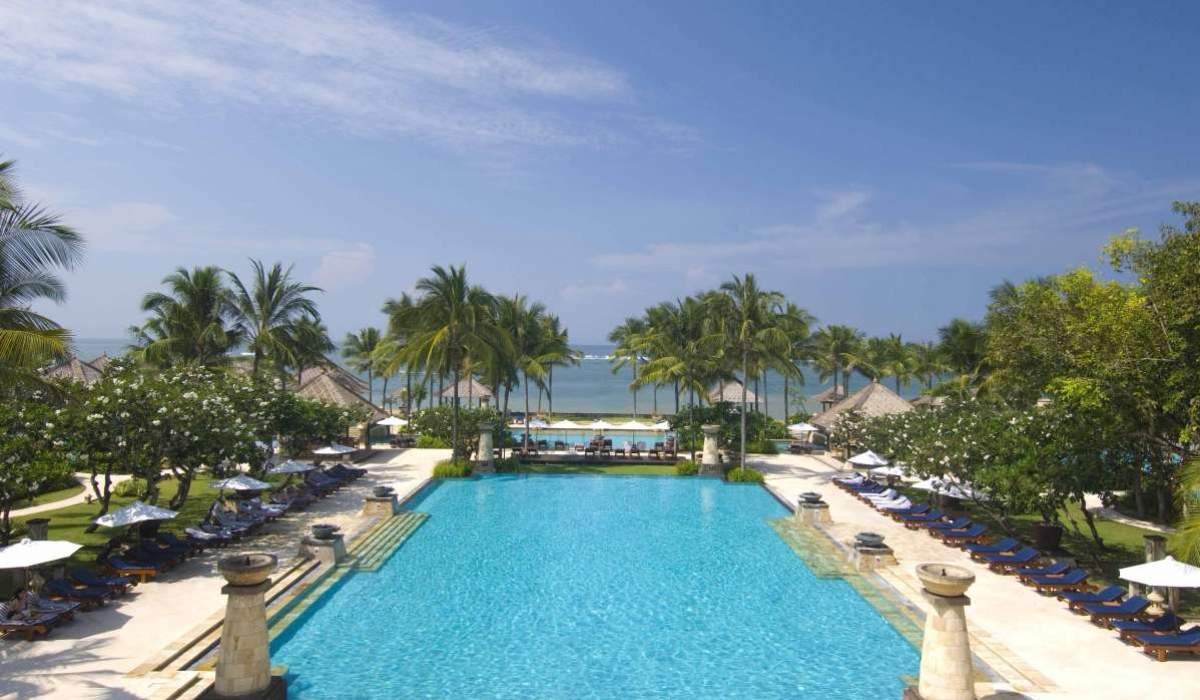 Family - Friends
Children under 12 years old can eat for free at the restaurant when dining with parents. The food menu of each restaurant is different, please enjoy different and distinctive food at each restaurant. At the Kura Kura Kids Club (some activities are chargeable) there are many activities to do such as cake making, treasure hunting, kite making experience, folk costumes and traditional dances. You can learn about Balinese life and culture and discover new things by spending time with friends from different countries. Facilities for family such as marine sports, a large swimming pool and a lagoon pool with a sandy beach. Facilities for children are available to make your child feel safe and comfortable.
---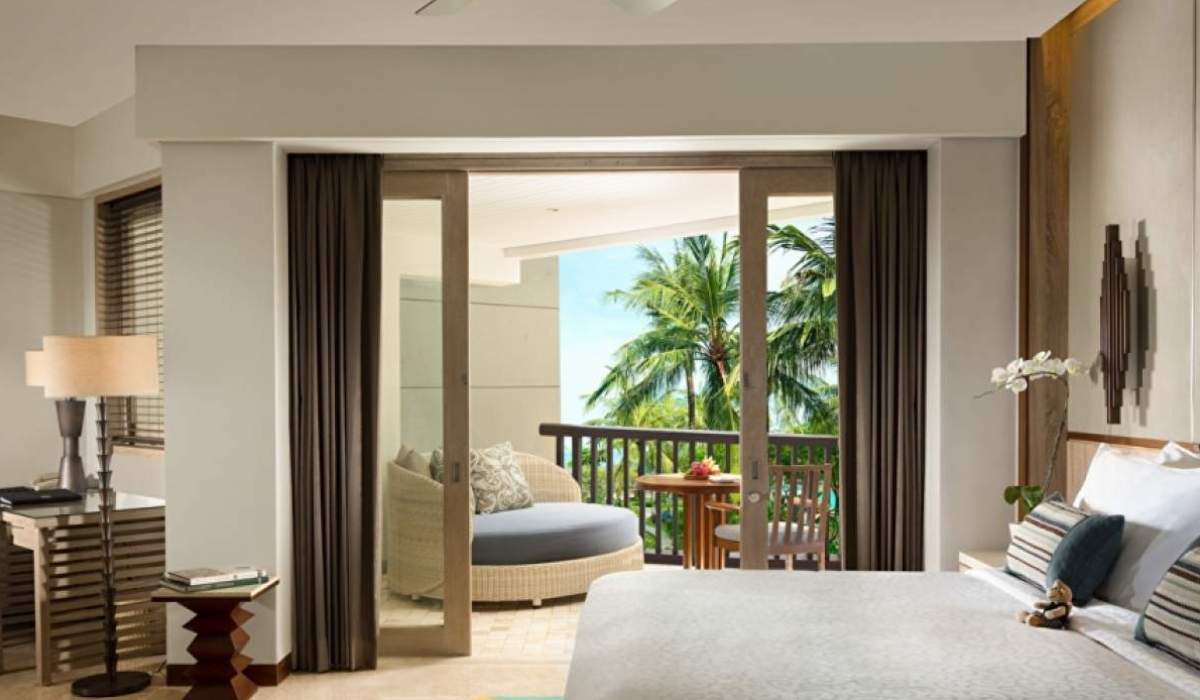 Deluxe category
Deluxe category is recently renovated at the end of 2019, offers luxury, beauty and comfort. Rooms with bright white colors, high quality interiors, easy-to-use bathrooms and complete facilities provided will make your stay a very pleasant experience. Elderly and wheelchair users can also enjoy a comfortable stay. Direct access to the swimming pool from your room, the Deluxe Lagoon Access category is very popular especially for family.
---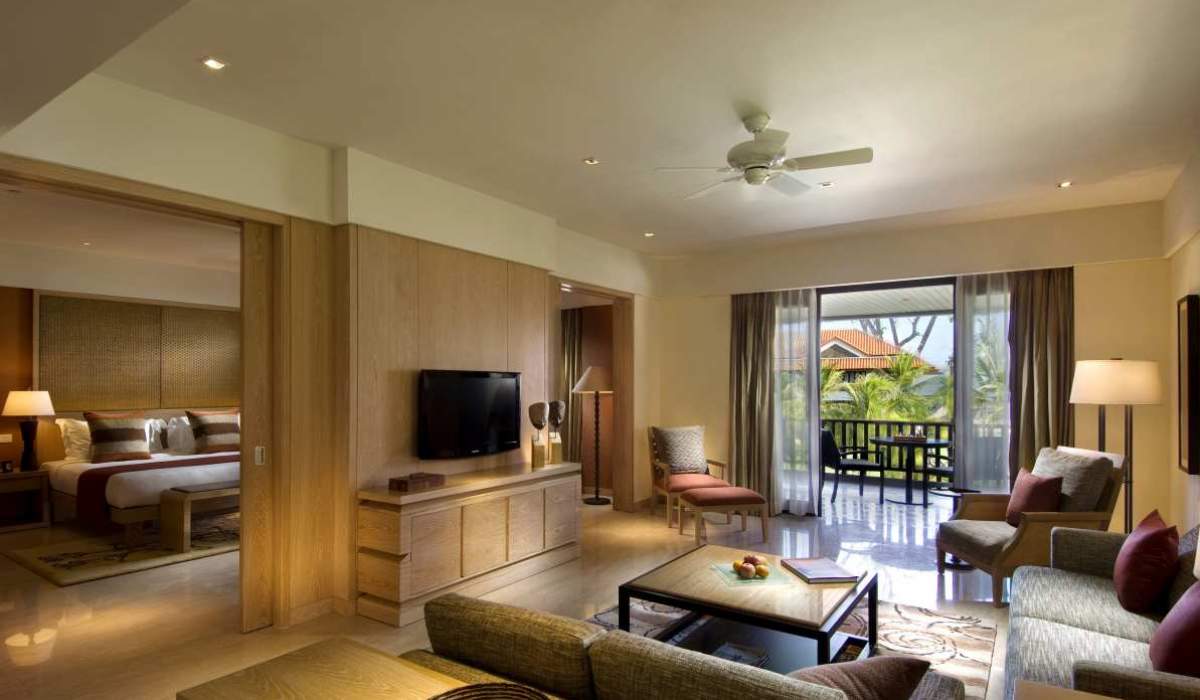 Recommended for senior travelers and female travelers
The 110 sqm Conrad suite features a luxurious bedroom, dining area, wardrobe, espresso machine, 3 large plasma TVs and DVDs. A spacious bathroom with separate shower and bathtub and a TV, as well as a terrace with a sofa bed that provides a luxurious stay.
Room Reservation
Please select number of rooms from room list
Conrad Bali - Nusa Dua Offer
Restaurant Information
≪ Suku Restaurant ≫ Asian Cuisine
Enjoy Indonesian cuisine including traditional Balinese food with fresh ingredients and the best quality meat and seafood in a relaxed atmosphere. At night, depending on the event day you can enjoy the traditional balinese dance and live music.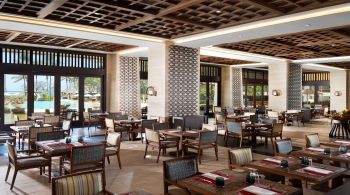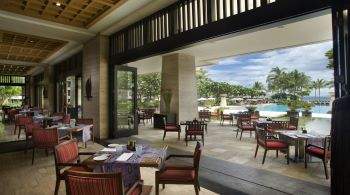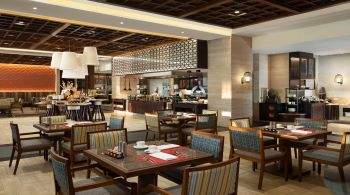 ≪Eight Degrees Restaurant ≫ Seafood Cuisine
Sit on a beach front chair while feeling the cool breeze and enjoying delicious seafood. It is also a popular place to hold wedding receptions.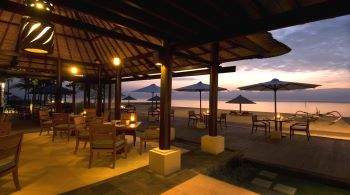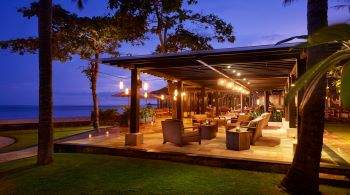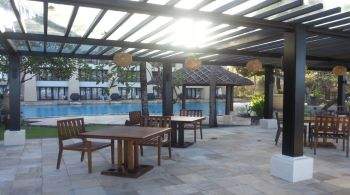 ≪Rin Restaurant≫ Japanese Cuisine
The combination of classic and modern dishes with exotic flavors, with many Japanese dishes to enjoy.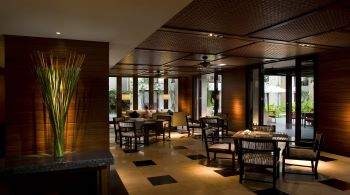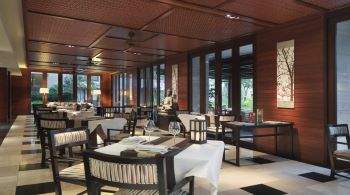 Spa Information
≪JIWA SPA≫
Meaning 'soul' in Indonesia, Jiwa Spa is a leading wellness destination spa focusing on holistic spa wellness concept and innovative spa journeys. Recognized as Asia's Best Hideaway Spa and Indonesia's Best Luxury Spa in 2020 Haute Grandeur Global Awards, the spa emphasizes on water and aromatherapy treatments with a selection of ancient Indonesia traditions and rituals.