1/11
The blue gradient refreshes the swimming pool
Jl. Goa Lempeh, Banjar Dinas Kangin, Uluwatu, Kabupaten Badung, Bali 80361 - Bulgari Resort Bali
Well-established restaurant
Beautiful Sunset
Near Beach
Retreat Atmosphere
Hotel Meister Recommend



Free Wifi

Avg. Download Speed

21Mbps
Hotel Introduction
Bulgari Resort Bali is located on a cliff 150 meters above sea level overlooking the majestic Indian Ocean, protected by the goddess of the sacred Uluwatu Temple in southern Bali.

A luxurious resort rests quietly within high stone walls like an ancient Mediterranean village. 59 villas, 5 Mansions, Italian and Indonesian restaurants, bar, infinity pool on the cliff overlooking the Indian Ocean, and a spa offering combination treatments between traditional Balinese therapy and modern European technology. The 59 villas are 300 to 1,300 square meters each, with Mansions measuring 1,600 to 4,400 square meters, with spacious bathrooms, outdoor living areas and luxurious bedrooms designed according to the Balinese home concept. Each villa has a beautiful view of the Indian Ocean where you can enjoy the sunrise and sunset.

Bulgari Resort Bali is characterized by its sophisticated contemporary Italian design with traditional Balinese style which is inspired by Bulgari signature Italian style and its supreme elegance, unique location and commitment to quality which promise the lifettime unforgettable moments.
FOR RESERVATION, ROOM RATE AND ROOM AVAILABILITY, PLEASE CONTACT US VIA EMAIL OR WEB CHAT
Most Popular Facilities
Japanese Staff

Souvenir Shop

Swimming Pool

WiFi connection

Beauty Spa

Fitness/GYM

Cafe Restaurant
Hotel Meister Features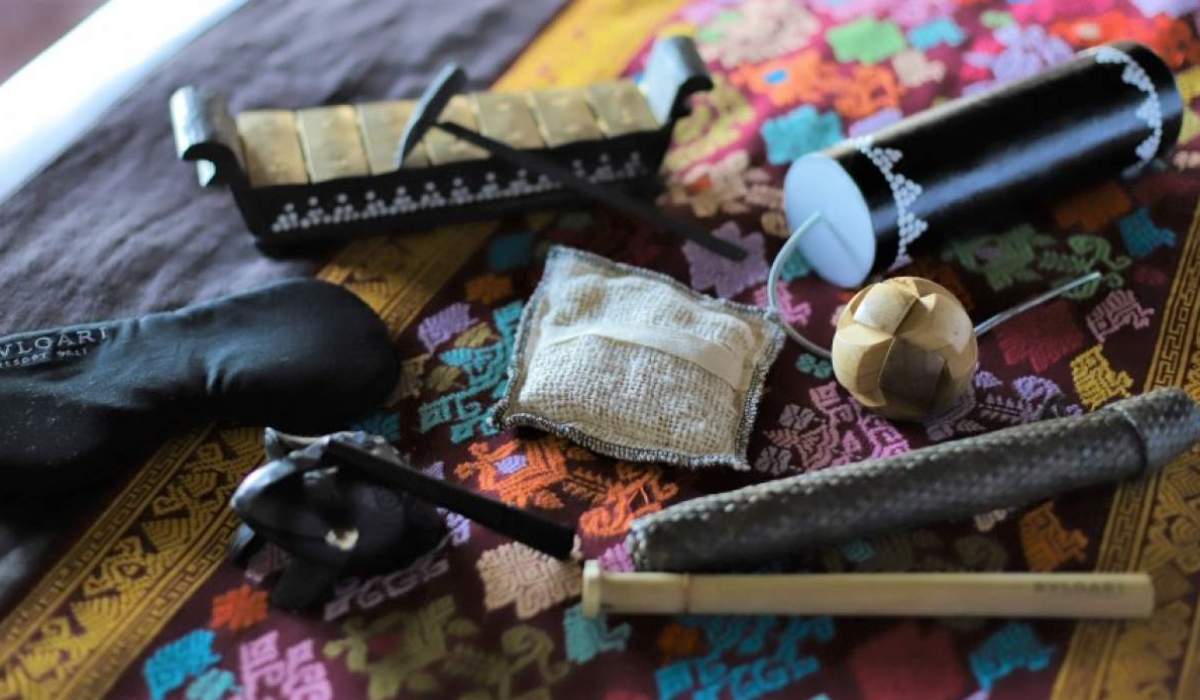 Nightly Turndown Service
In addition to daily housekeeping services, turndown service is available every night during stay.
At Bvlgari Resort Bali, the turndown service includes herbal tea service, traditional Balinese or Italian sweets and various Balinese gifts which activate your senses, are placed in the villa every night.
Since 130 years ago in the history of Bvlgari, it values fine craftsmanship as well as the culture and the local traditions, it has been passed down from generation to generation.
---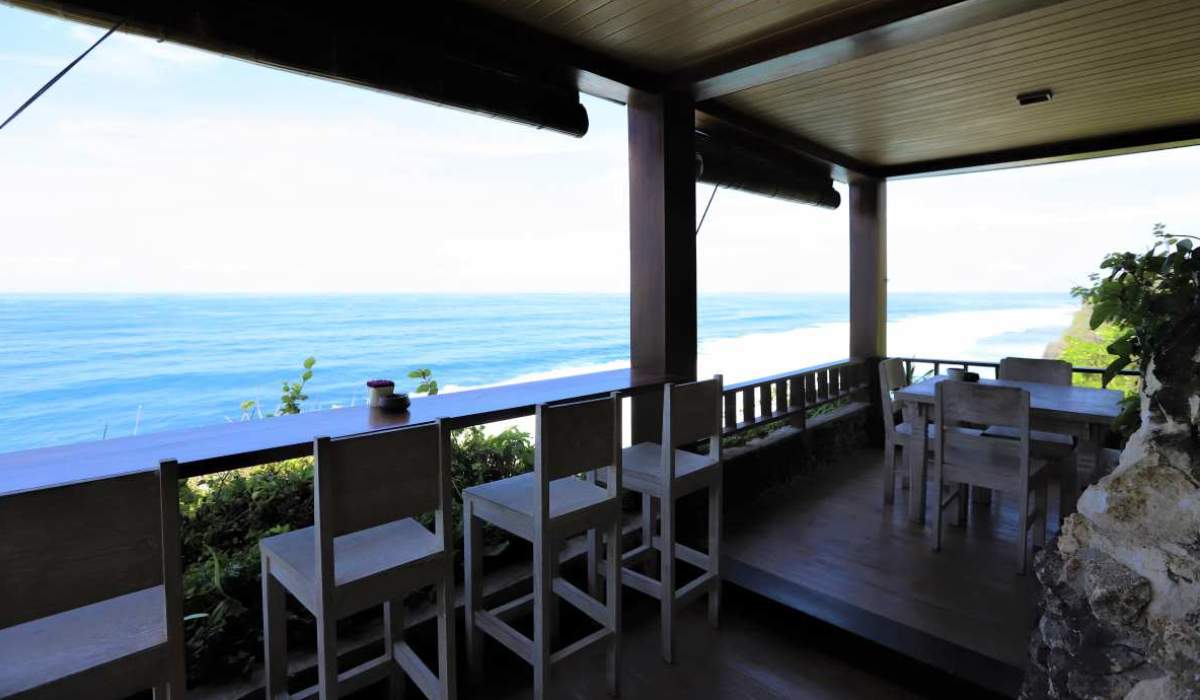 La Spiaggia
On the natural slopes down the cliff using an inclinator, you will find a pristine white sandy beach right in front of you!
The restaurant "La Spiaggia", overlooking a blue beach reminds you of the Mediterranean sea, Bvlgari's birthplace, is the most delightful!
It is an exclusive place for in-house guests only. You can enjoy fresh seafood salads and seafood just like in an Italian seaside cafe. Enjoy luxurious moments with nothing on the horizon just wrapped in BGM sound waves.
---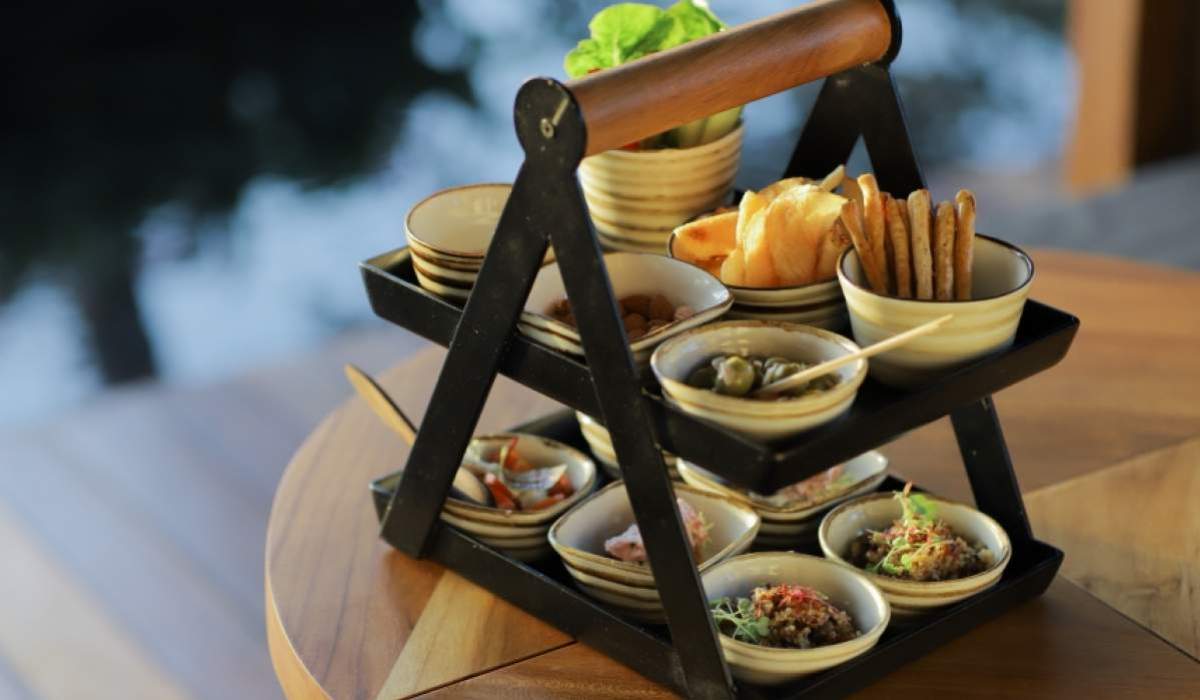 Sunset Aperitivo
You can enjoy complimentary canapes by the pool every day from 13:00 to 16:00, and during sunset complimentary Sunset Aperitivo at Il Bar from 18:00 to 19:00 is served.
The various colors of the sunset sinks into the Indian Ocean as if they reflect the Greek twilight, the birthplace of Bvlgari.
At a time the sun is shining in gold and it refines slowly.
From lovely ruby ​​pink to luscious amethyst hues, gently infusing the moonlight and the night sky sparkling with diamonds, the gem-like mysterious colored sky brings you an eternal love.
Treat yourself to this dramatic moment with signature cocktails such as Bvlgari Cocktail and Bvlgari Sangria.
Room Reservation
Please select number of rooms from room list
Bulgari Resort Bali - Uluwatu Offer
Restaurant Information
《Il Ristorante-Luca Fantin》 Fine dining Italian (dinner-time only) ** temporarily closed **
Il Ristorante - Luca Fantin - Italian Cuisine 
In May 2017, re-concepted "Il Ristorante - Luca Fantin" was opened at the Bulgari Resort Bali as the second restaurant after Michelin starred "Il Ristorante - Luca Fantin" at the Bulgari Ginza Tower in Tokyo. The restaurant is ranked 17th in Asia's 50 Best Restaurants 2020. All the best ingredients, traditional Italian cuisine and aromatic ingredients mixed with local Balinese organic ingredients perfected with sophisticated techniques enhance its originality. Enjoy luscious Italian cuisine with beautiful and abundant wines and champagne introduced by the extraordinary creativity of the Italian chef in an atmosphere full of refreshing sea breeze blowing from the other side and tasteful soft lighting that further enhances the beauty. Based on Bulgari's tradition and excellent craftsmanship create brilliant jewelery from each high-quality natural gem stone, lead to an inspiration of the history of jewelry-making, innovation, creation as high-quality delicacies introduced by experienced chefs. You can enjoy a variety of dishes plated with beautiful colors and presentations that are in harmony. At the end of your meal, enjoy the Dolce box like a little jewerly box.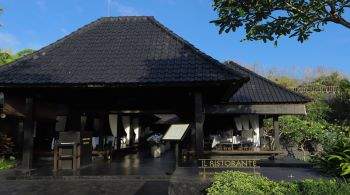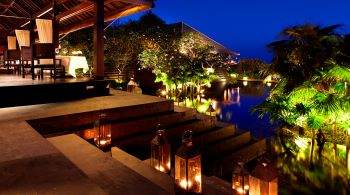 《Il Bar》

Located on a cliff edge overlooking the Indian Ocean, this is a cozy space where you can enjoy light snacks, a large selection of cocktails and fine wines. Enjoy the beautiful sky and sea that change from time to time, clear blue, sunsets, and soft moonlight reminds you of gem stones, sunsets and night starrly sky sparkling like shining diamonds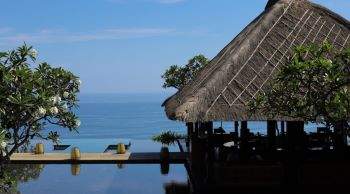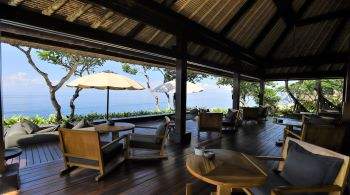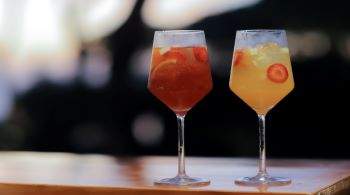 《Sangkar》 Indonesian Cuisine

Sangkar means "Bird Cage" in Indonesian. The lamps which is designed as bird cages are impressive, giving it an elegant yet casual atmosphere. Enjoy a creative mix of popular contemporary Indonesian cuisine. Breakfast can be ordered buffet style and à la carte, with a wide variety of items available. At breakfast you can enjoy the pleasant sea breeze at the popular terrace table, and at dinner time you can see the evening sunset and the sparkling starry sky.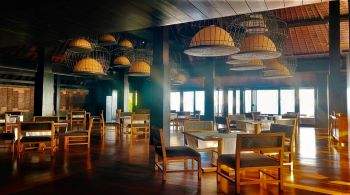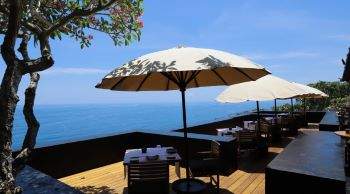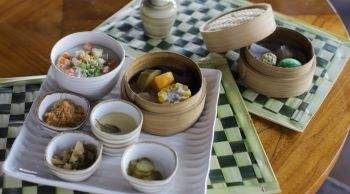 Spa Information
《The Spa》
An antique "Joglo" house, shifted from the Central Java, is ready to welcome you as a unique and elegant reception. Perched on the cliffs of the Indian Ocean awaits you with stunning views and the ultimate spa experience. Escape from your day to fully enjoy the world of relaxation, we invite you to a world of peace and harmony. Open cliff-side treatment rooms, pleasant breezes from the sea that create a truly enjoyable experience.

All spa therapists are internationally accredited and assessed by BSWA (Bali Spa Wellness Agreement) and won a HAPA (Hospitality Asia Platinum Award). Royal rituals created for The Royals, treatments that combine ancient healing wisdom and herbs with modern therapies, and French organic cosmetics such as "Biologique Recherche" provide the most enriching treatment for your individual skin. As Bvlgari, décolletage care is especially valued that enhances the total beauty when wearing colorful Bvlgari gem piece.