Jl. Danau Tamblingan No.89A, Sanur, Kec. Denpasar Sel., Kota Denpasar, Bali 80228 - Andaz Bali
Hotel Meister Recommend
Near Shopping Place
Near Beach
Retreat Atmosphere



Free Wifi

Avg. Download Speed

29Mbps
Hotel Introduction
Andaz Bali is located along the Sanur coast in April 2021. Andaz Bali is the first Hyatt and Andaz-affiliated luxury lifestyle hotel in Indonesia. Andaz is "Personal Style" in Hindi, and Andaz Bali offers a "modern Balinese village" concept that combines traditional and modern elements. As you step into the resort from the impressively crafted terracotta entrance, you can see a lobby that mimics a gathering place in a "banjar" village, bale bengong and a pond inside where lotus flowers bloom. It's as if you are a resident here in a peaceful and wonderful space that makes you feel like you are lost in the countryside. Guests are also pleased with the drinks in the lounge and the free minibar (non-alcoholic drinks only).
Most Popular Facilities
Japanese Staff

Souvenir Shop

Swimming Pool

WiFi connection

Cafe Restaurant

Fitness/GYM

Beauty Spa

Kids Club
Hotel Meister Features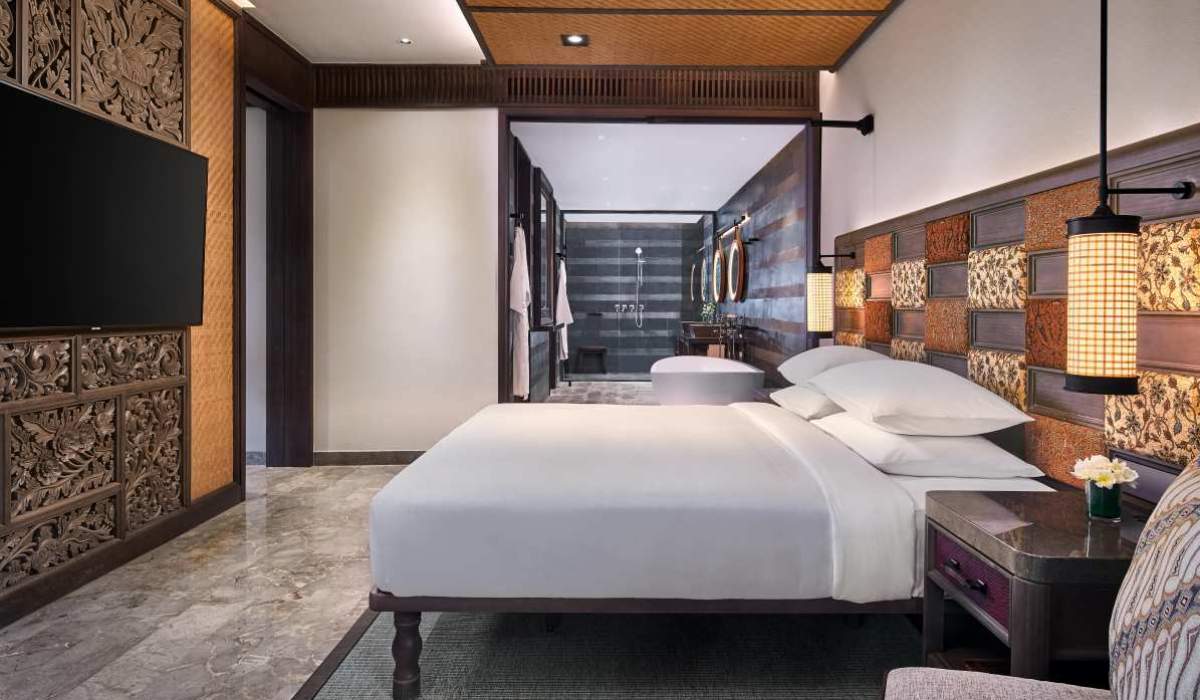 Andaz Room
Spacious and stylish guest rooms Interior design is handled by Japanese designer that handles luxury hotels around the world, including the Hyatt Regency affiliates. The interiors are decorated in natural colors and decorated with Indonesian materials such as wood carvings and Traditional Balinese batik, provides an abundance of ambiance.The bathtub is equipped with authentic Sanur-inspired toiletries. In addition, all rooms are equipped with a washbasin.
---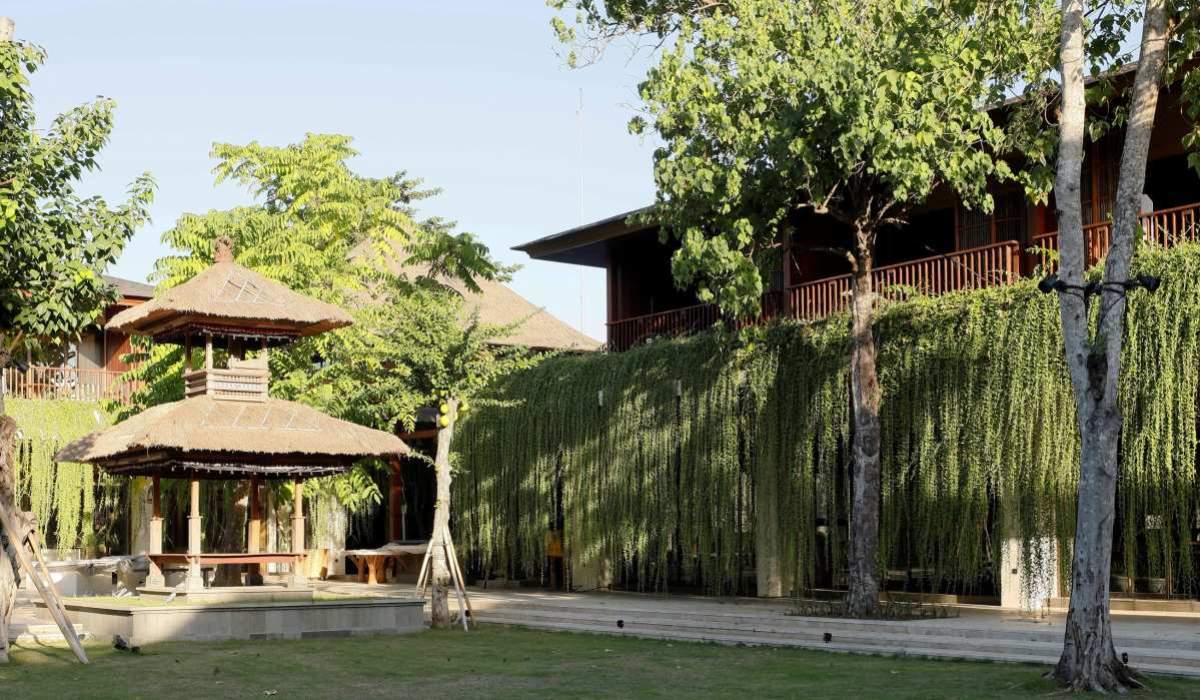 Village Square
Restaurant where you can enjoy various flavors.
Andaz Bali has five unique restaurants, one of which is a collective restaurant called "Village Square" which is inspired by a local food court. In this corner there are four restaurants namely "Wok Wok" Indonesian and Asian, "Fire Fox" Grilled cuisine, "Blue Oven" Mediterranean, Deli & Baker Sweet and beverages.You can order anywhere, wherever you want to dine in. You can savor different tastes at once."
---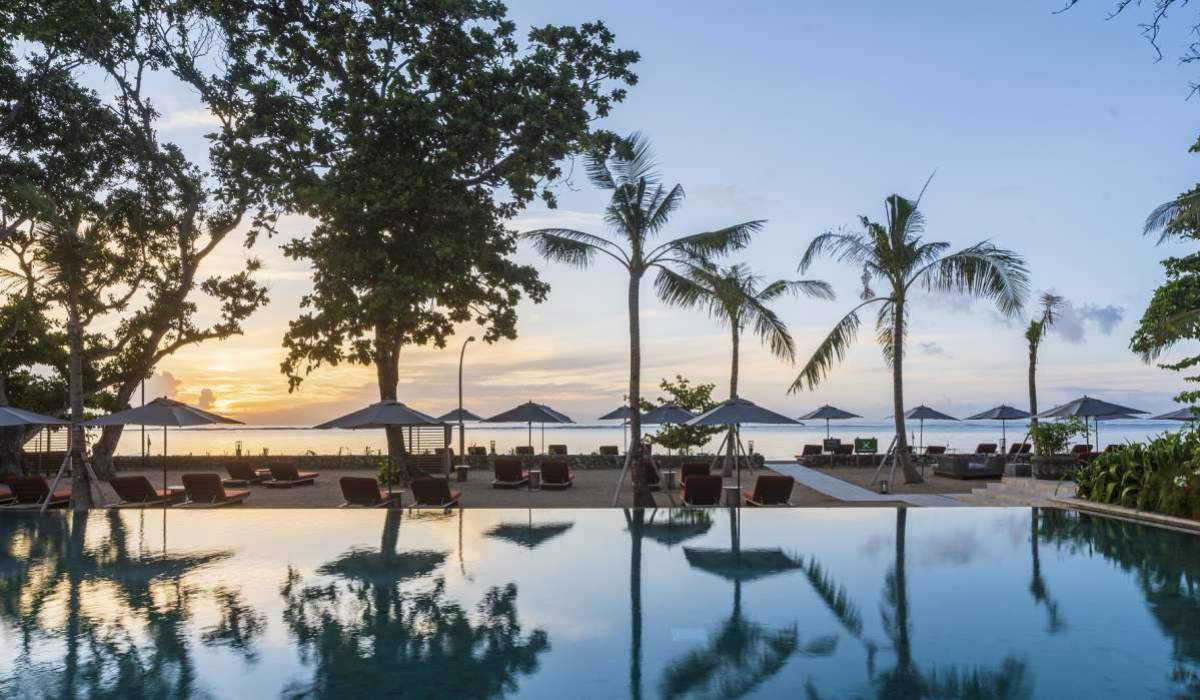 Liang Pool
The infinity pool with beach spread out in front of you. There are 3 swimming pools at the resort one of which is named Santi means calm and peaceful in Balinese. This is a hideaway located between guest rooms and can be used like a private pool. In addition, the swimming pool named Liang which is right in front of the beach, you can enjoy a great location with panoramic views of Nusa Penida Island and Mount Agung far away on a sunny day. Alit Pool, with its cute frog statue, is a children's pool with a depth of 60 cm.
ANDAZ BALI - DELUXE ROOM
76㎡
Breakfast,
Welcome drink,
ANDAZ BALI - PREMIER ROOM
102㎡
Breakfast,
Welcome drink,
ANDAZ BALI - ANDAZ SUITE ROOM
125㎡
Breakfast,
Welcome drink,
GARDEN VILLA
234 ㎡
Breakfast,
Welcome drink,
Room Reservation
Please select number of rooms from room list
Andaz Bali - Sanur Offer
Restaurant Information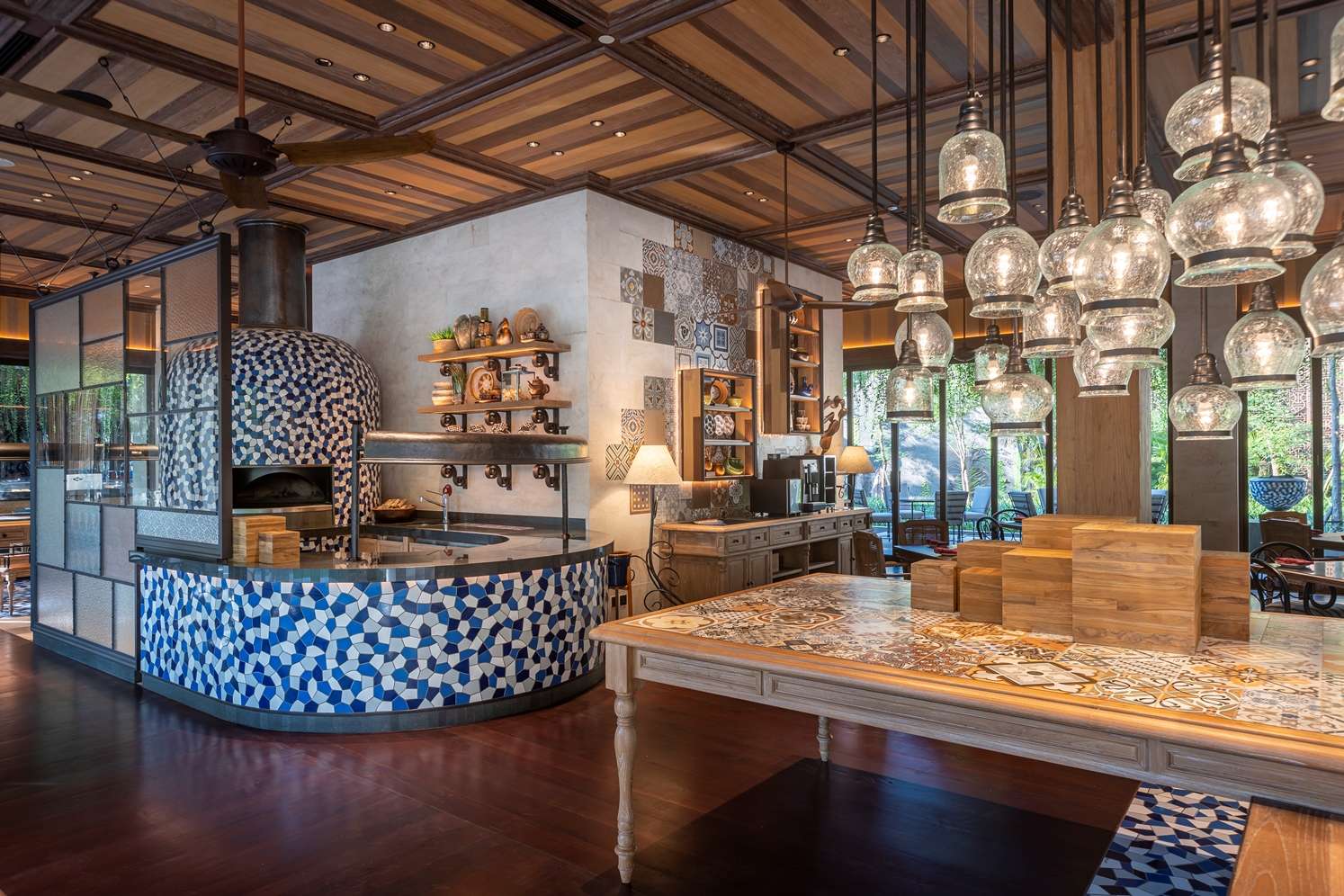 Blue Oven Restaurant -> Mediterranean Cuisine
Mediterranean cuisine restaurant in ""Village Square"" in the restaurant facilities complex. The design of the pizza oven and the wall surface incorporates the very fashionable Southern European blue tiles named after the restaurant.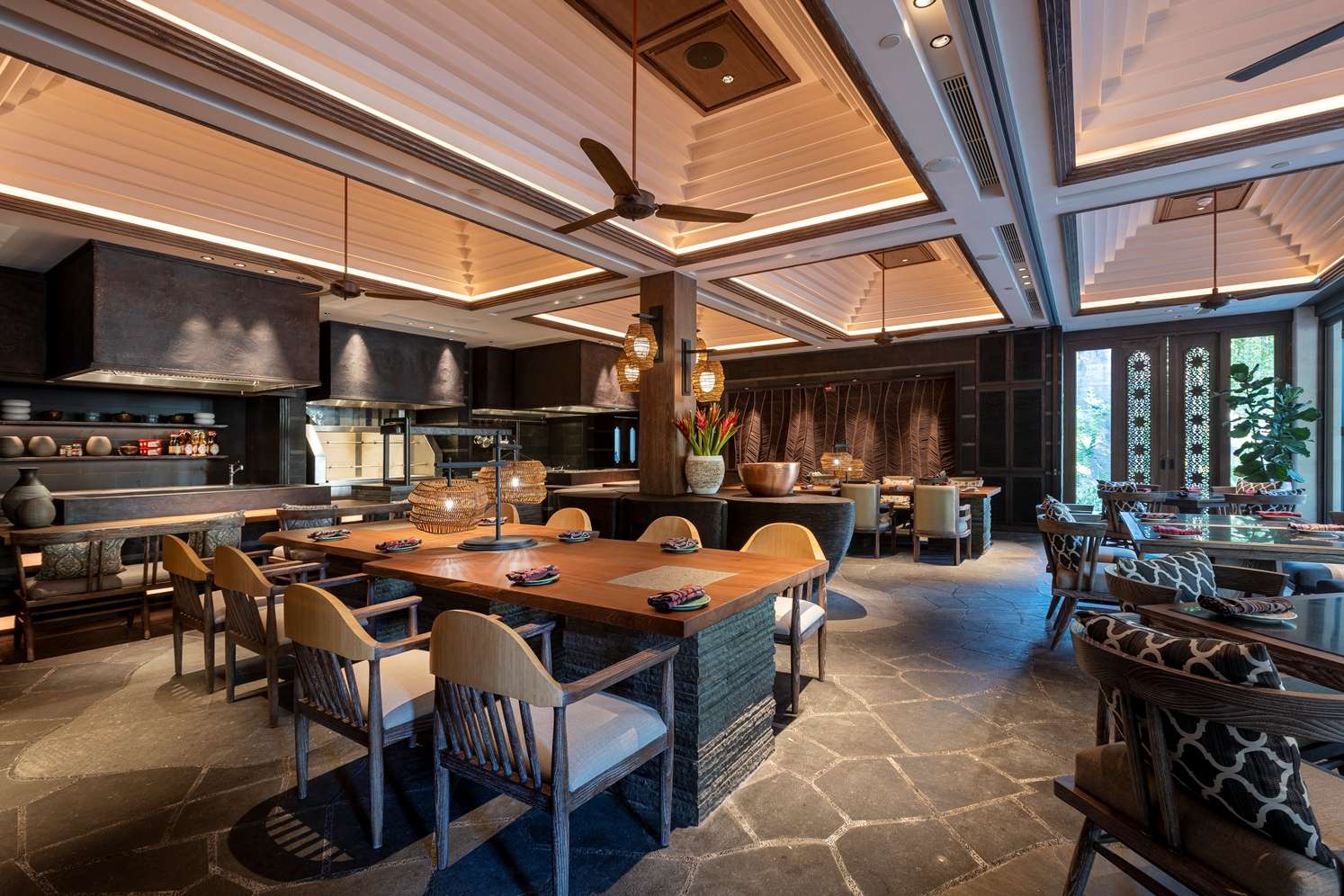 Firefox -> Grilled dishes.
Classic style dining where you can enjoy grilled dishes and fusion teppanyaki in an open kitchen with a realism atmosphere. The restaurant can also be used as a semi-private venue by using partitions. Located in "Village Square" in the restaurant facility complex.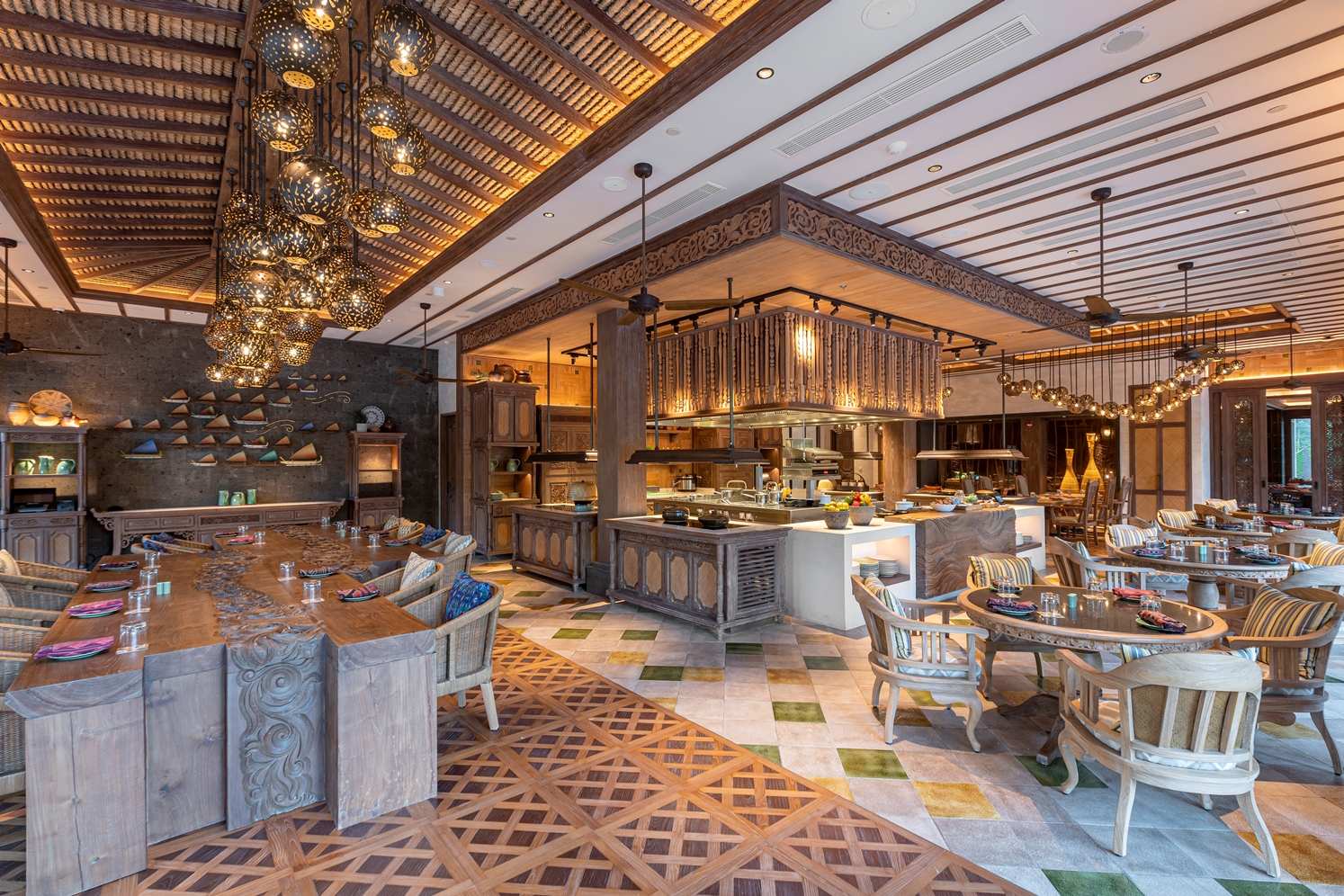 Wok Wok -> Indonesian Cuisine

Indonesian cuisine in a bright setting featuring beautifully carved wooden furniture. Located in ""Village Square"" in the restaurant facility complex.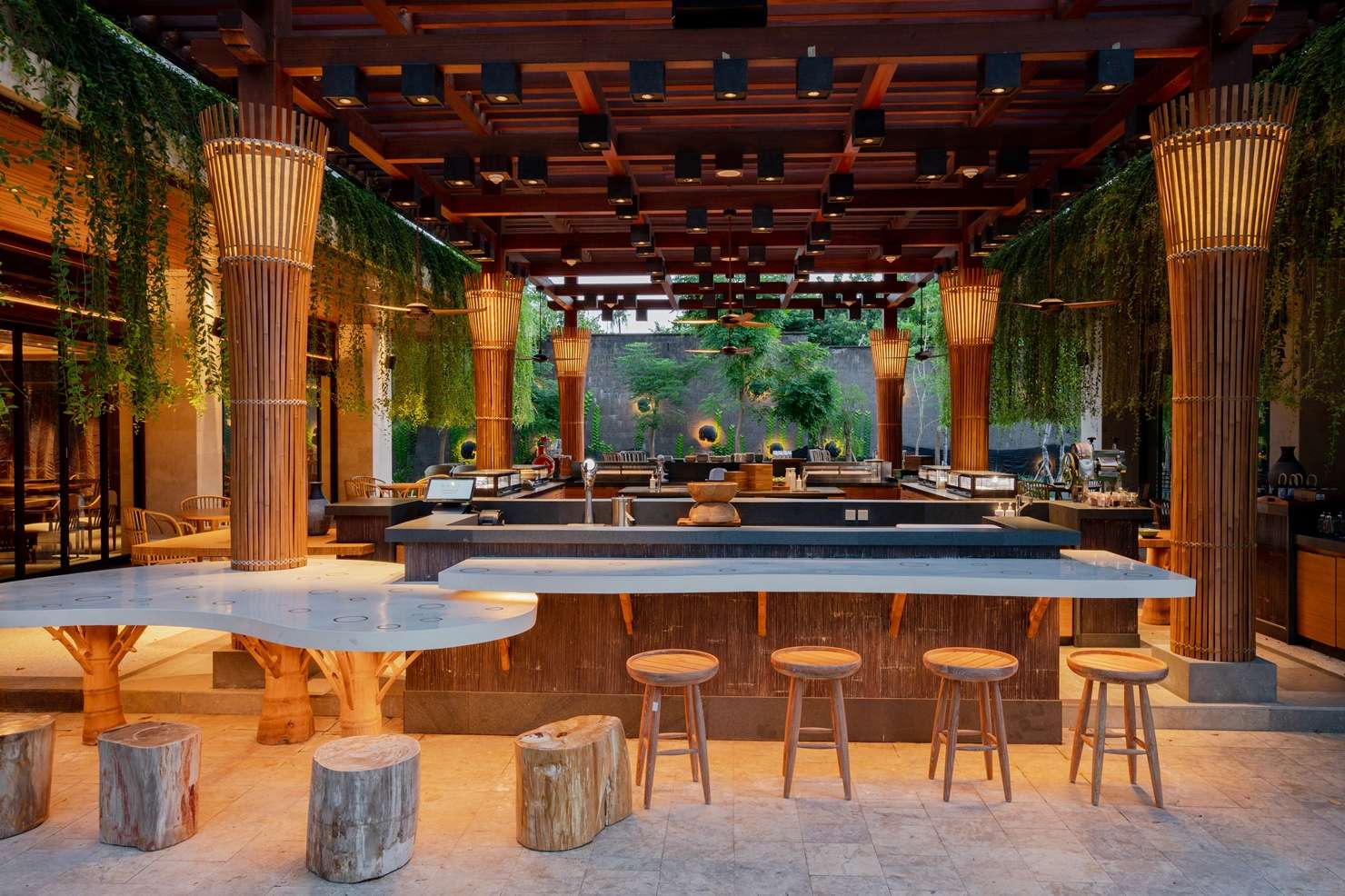 Deli & Bakery -> Dessert & Bar
Located in a semi-outdoor space with a relaxed atmosphere in 'Village Squar' in the restaurant facility complex, serving Indonesian and International sweets, as well as beverages.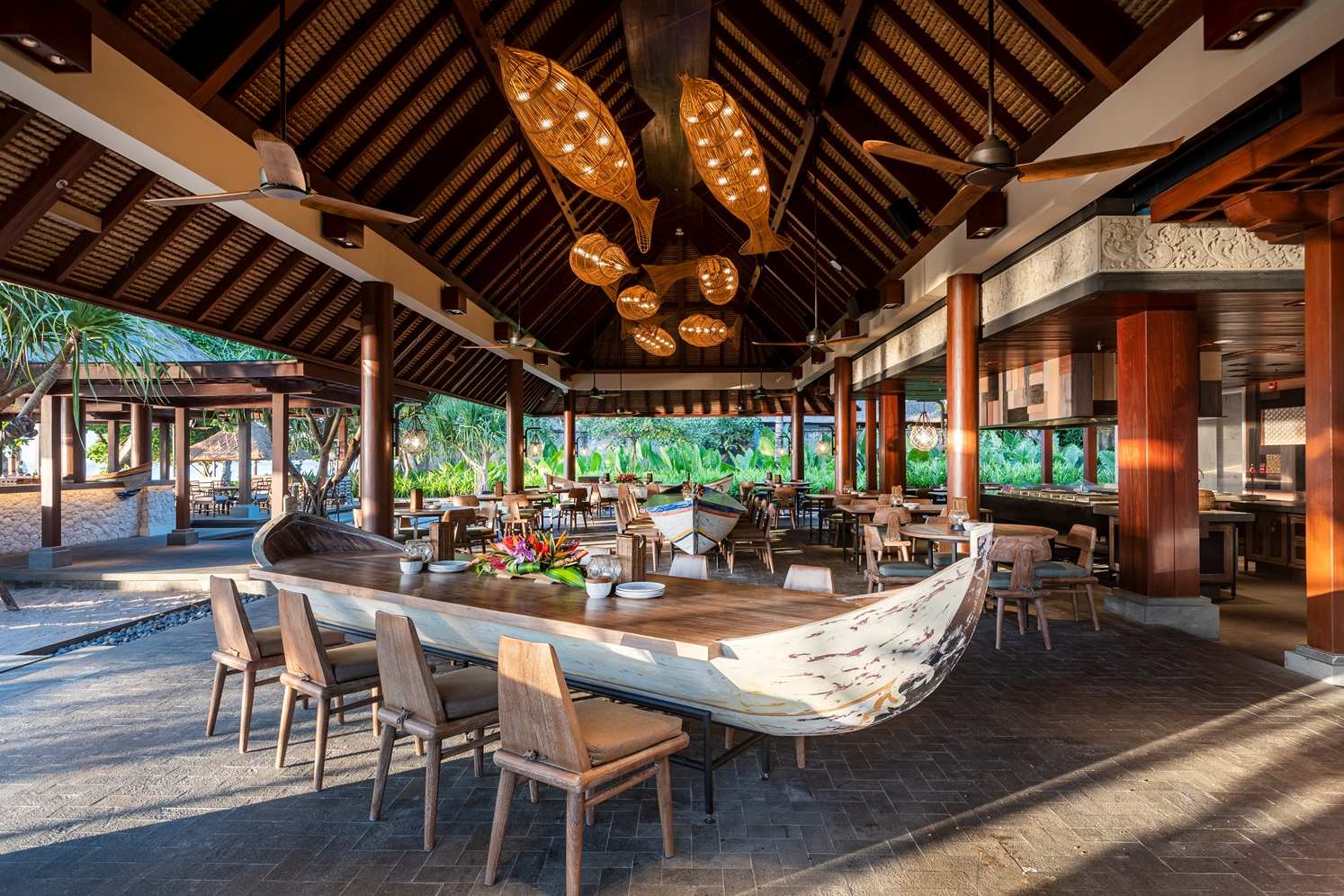 Fisherman's Club-> Seafood Cuisine
Beachfront restaurant where you can enjoy the view of Nusa Penida Island from a distance. Combining elements of Jimbaran fishing village and beach club atmosphere, you can enjoy fresh seafood dishes casually during the day and at night.
Spa Information
《Shanka Spa》
A dedicated wellness complex, Shankha, offers head-to-toe pampering inspired by the island's ancient healing traditions. Located within the neighbourhood of sister property Hyatt Regency, Shankha features 10 spa villas, a sauna, a steam room, hot and cold plunge pools, an adults-only pool, a kombucha bar and a yoga studio. Apart from a Jacuzzi room, the spa is also equipped with a gym and a swimming pool.